We all remember Ned Stark's death in the 9th episode of the first season of Game Of Thrones. It was an important death, as it triggered the War of Five Kings that would cover the next 2 seasons, and reminded us that this show was unlike any other… No One Was Safe.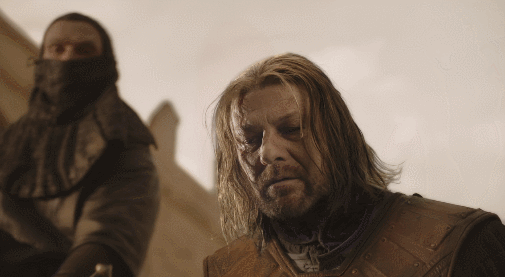 But there again, after re-watching this horrific moment, one can notice that the Honorable Ned Stark seems to be whispering words as his very own Valyrian Steel Sword "Ice" is about to split his head from his body…
What could have been said? Here are 7 possibilities to consider:
"Winter Is Coming!"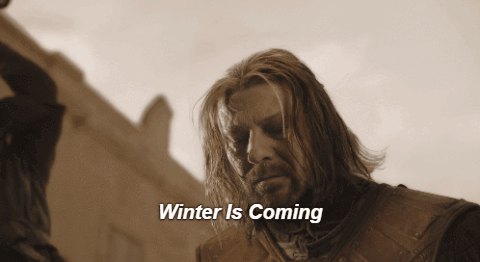 The Stark Family's Words, told for many centuries, dating back to the First Men. Given that it is a Call to Battle, and knowing what would follow poor Ned's execution, those words could very well be what the Warden of the North utters before his death, knowing it will cause trouble, with his son Robb, the Young Wolf, marching South ever since his capture.
"I Kept My Promise"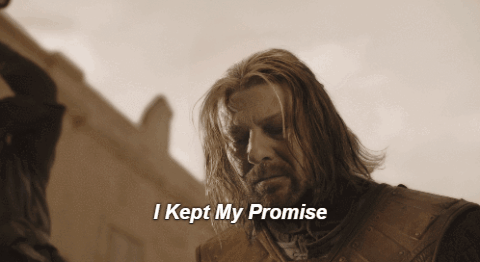 It would make sense for the Honorable Ned Stark to utter those words, if one believes in the R+L=J Theory. His dying sister, at the end of Robert's Rebellion, 16-17 years before the series were to begin asking him "Promise Me Ned" as she laid in a "Bed Of Blood", could be a hint.
Which makes sense as well considering that the entire episode was centered on "Honor & Duty vs. Love". We see Ned Stark sacrifice his honor to save his daughters, which he loves dearly. A mistake that ends up costing him his head due to Joffrey's last minute altering of the agreed deal. Since Ned is capable of putting his honor aside for his love of family, could he have also done it before, to his dying sister Lyanna?
"Promise Me Ned", regarding Jon Snow, sacrificing his honor, lying about fathering a bastard child to protect him from Robert's wrath, the love for his sister trumping above all. "I Kept My Promise" as his final seconds are counted…..