Make Sure To Also Check Part 1 Called "The 15 Most Satisfying Moments In Game Of Thrones"!
Although we have already composed a list of fifteen of the most satisfying moments in Game of Thrones, there are still so many more to talk about. With the passing of seven years, many satisfying moments have happened, so here are fifteen more moments that went and tingled down our spine in Game of Thrones.
Brienne's Rescue Of Sansa & Being Knighted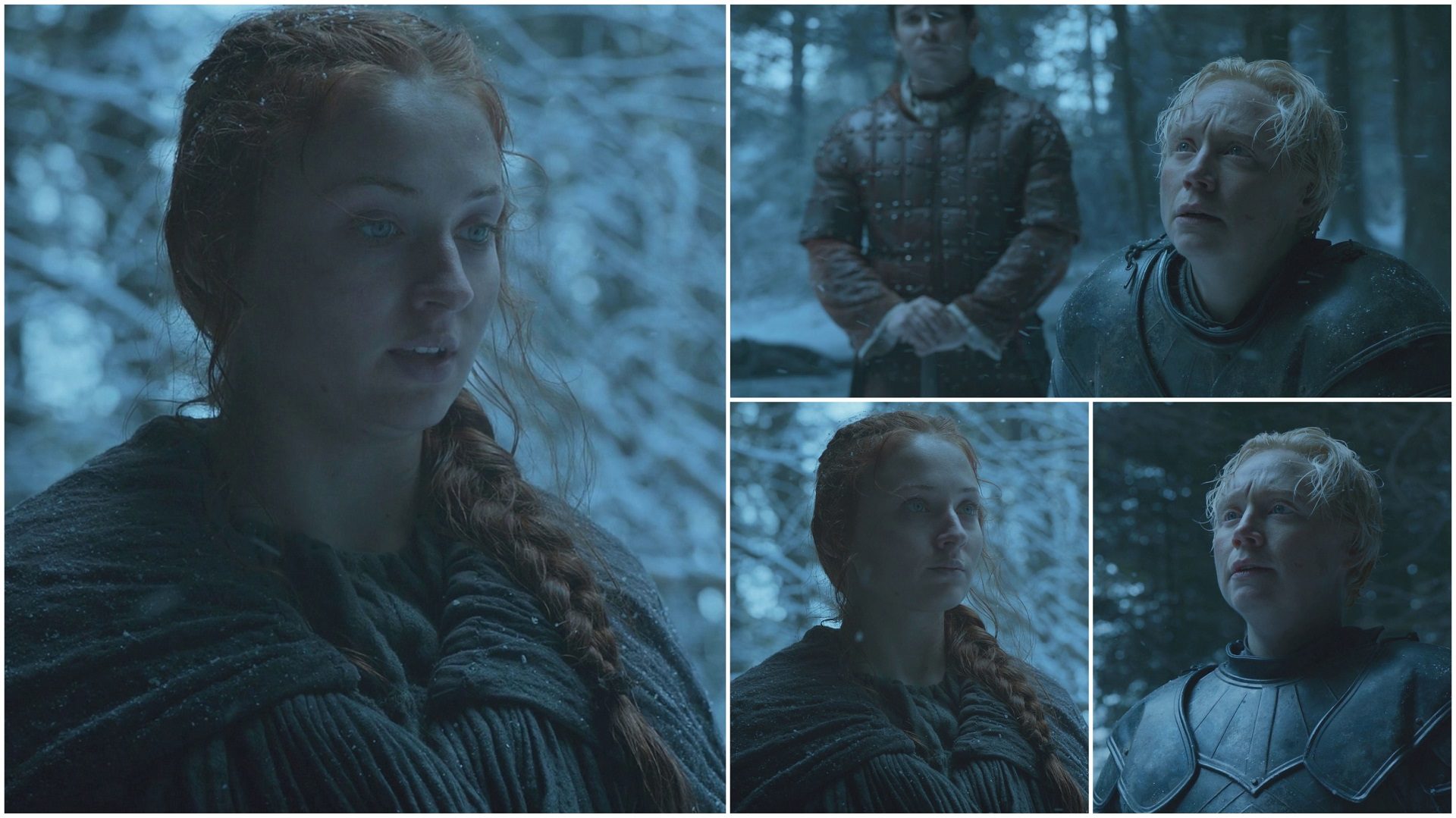 Having just missed Sansa Stark's signal, Brienne of the Tarth and her squire – Podrick Payne – went in search of her after she escaped her abusive husband, Ramsay Bolton.
Just as the Bolton men found Sansa and Theon Greyjoy – whom helped her escape from Winterfell in the last episode of season 5 of HBO's Game of Thrones – and were about to take them back to Ramsay – who would surely punish them severally – Brienne charged in on horseback and took them out with Oathkeeper – the Valyrian steel sword that Jaime Lannister gave her to rescue the Stark girls with.
Sansa knighted Brienne, with the help of Theon Greyjoy, like her mother did before her and took her into her service as her sworn sword and shield.
Jeor Mormont Offers Longclaw To Jon Snow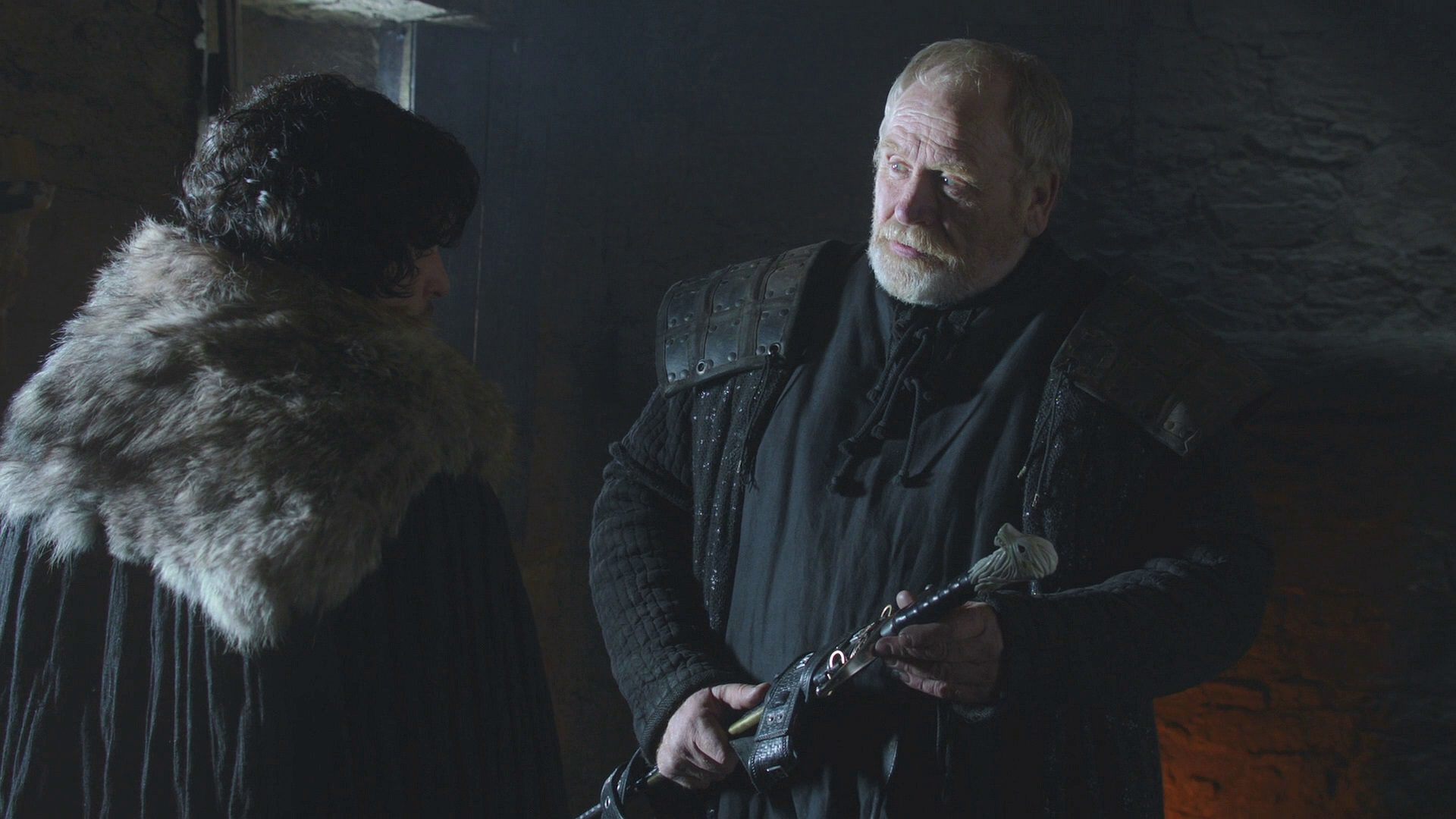 Having saved Jeor Mormont from one of the undead, Jon Snow was gifted with Longclaw – the ancestral Valyrian steel sword of House Mormont. He reveals that he had a new pommel made in the form of a wolf rather than a bear, to honour House Stark – the House of Jon's believed to be father, Ned Stark.
Jeor explained the history behind the sword and who it belonged to, and who is was meant for, before offering it to Jon. He tries to refuse, but Jeor tells him that he has earnt it by saving his life.
It emphasises the respect and gratitude that Jon earnt for his heroic act, and emphasises that he is a hero – possibly the overall hero of the entire series.
The Nights Watch Drops The Scythe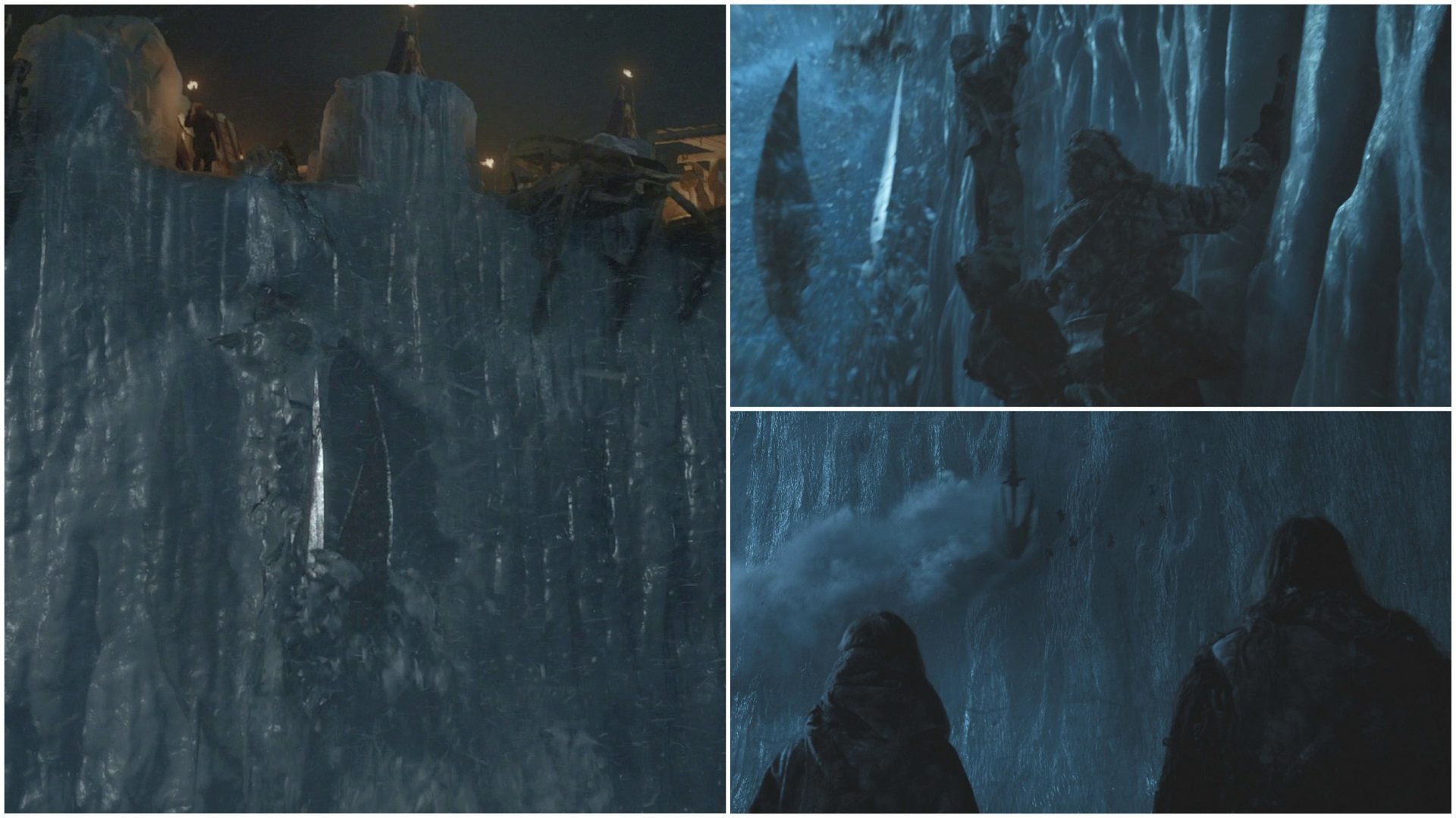 As the Wildlings were climbing the Wall, Ed gave the order for the Scythe to be dropped in order to prevent them from crossing the Wall and venturing south to raid and kill people.
The Nights Watch Brother followed his command and dropped it. The large, anchor looking metal weapon was dropped from the top of the Wall and left to swing across the side.
The large, metal weapon scraped into the Wall as it did so and took out all of the Wildlings. They screamed and cried out as it crushed them and knocked them from the Wall.