Dragons, white hair, fire, and blood. If House Targaryen doesn't come to mind when you read those words, you're not a true fan of one of the biggest Houses to almost disappear in Westeros.
House Targaryen has been diminished to nobody but just Daenerys (and now Jon Snow) and her two dragons at this point of the Game of Thrones universe (or at least in the TV series), but they were once a great force in Westeros and Essos. From fleeing their original home in Essos, to all the conquering, and to the almost-extinctions of their House and dragons, there's a lot more to their history than the 7 seasons of the show has shown, and all of it comes from the books and a small series, The Tales of Dunk and Egg.
So grab some wine, huddle over near the fireplace, and read over a few facts that most fans don't know about the Targaryen. As usual, huge spoiler warning for those who aren't caught up at this point. There's even a small theory for your consideration at the end.
1) Valyria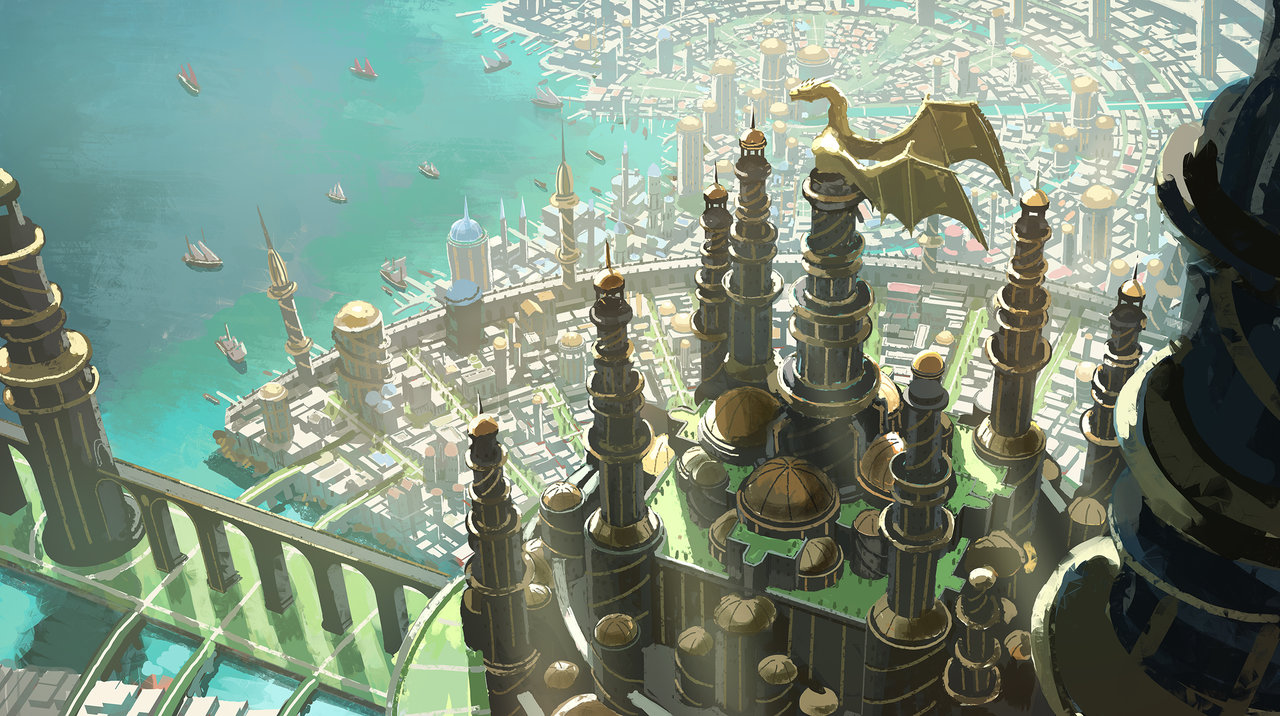 The Targaryens were one of the many dragonlord families that lived in Old Valyria, the most dominant country in Essos. A place filled with many treasures like Valyrian Steel and magic items, its population was known for its silver-gold or platinum hair and purplish eyes.
This great civilization was completely destroyed by the Doom – a ginormous cataclysm caused by the eruption of a group of mountains named the Fourteen Flames that brought Earth-shattering earthquakes, multiple strong volcanic eruptions, lakes boiled and turned to acid, and dragonglass rained down from red clouds.
The air was filled with ashes and smoke, and it even killed dragons. This cataclysm broke the Valyrian peninsula into multiple tiny islands, creating the Smoking Sea, and the islands of Velos and Ghozai were completely destroyed by a tsunami.
While some septons fantasize that the cataclysm was punishment for the Valyrians "delving too deep into the seven hells", it's commonly believed to be just a series of natural eruptions that wiped everyone but a few of the Targaryens out. When Daenys Targaryen told her father, Lord Aenar Targaryen, about her prophetic dream of the destruction of Valyria, he wasted no time – he moved his family, five dragons, and all of their belongings to Dragonstone in Westeros.
When Valyria was destroyed twelve years later, the Targaryens were the only of the dragonrider families to survive.
2) Dragons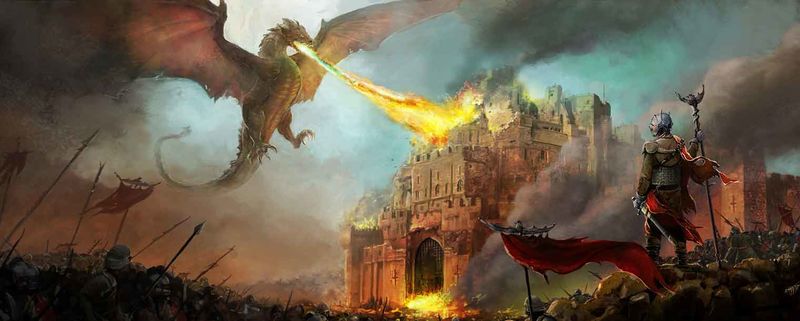 Though the Targaryens are currently the only House to have dragons, they weren't always the only ones. In Valyria, the Velaryon, Celtigar, and the Belaerys were some of the other noble houses who also had dragons.
The Valyrians were excellent dragon trainers and were able to rule for years due to their loyal pet-monsters. The dragons of Valyria had a really long life expectancy, with Balerion the Black Dread living for about 200 years.
It's said that no dragonrider may ride two different dragons, but that doesn't mean a single dragon can bond with multiple riders in its long lifetime.
There are only two dragons left (I mean, Viserion is still around but just on the wrong side of the fight now), and the majority of the ancient dragons died in battle and against each other. It'll be very sad when the day comes and Drogon and Rhaegal both perish, before or after Daenerys. Here's hope that there will be some more dragon eggs found throughout Westeros before that – maybe even in Winterfell's crypts.
3) The Split of House Targaryen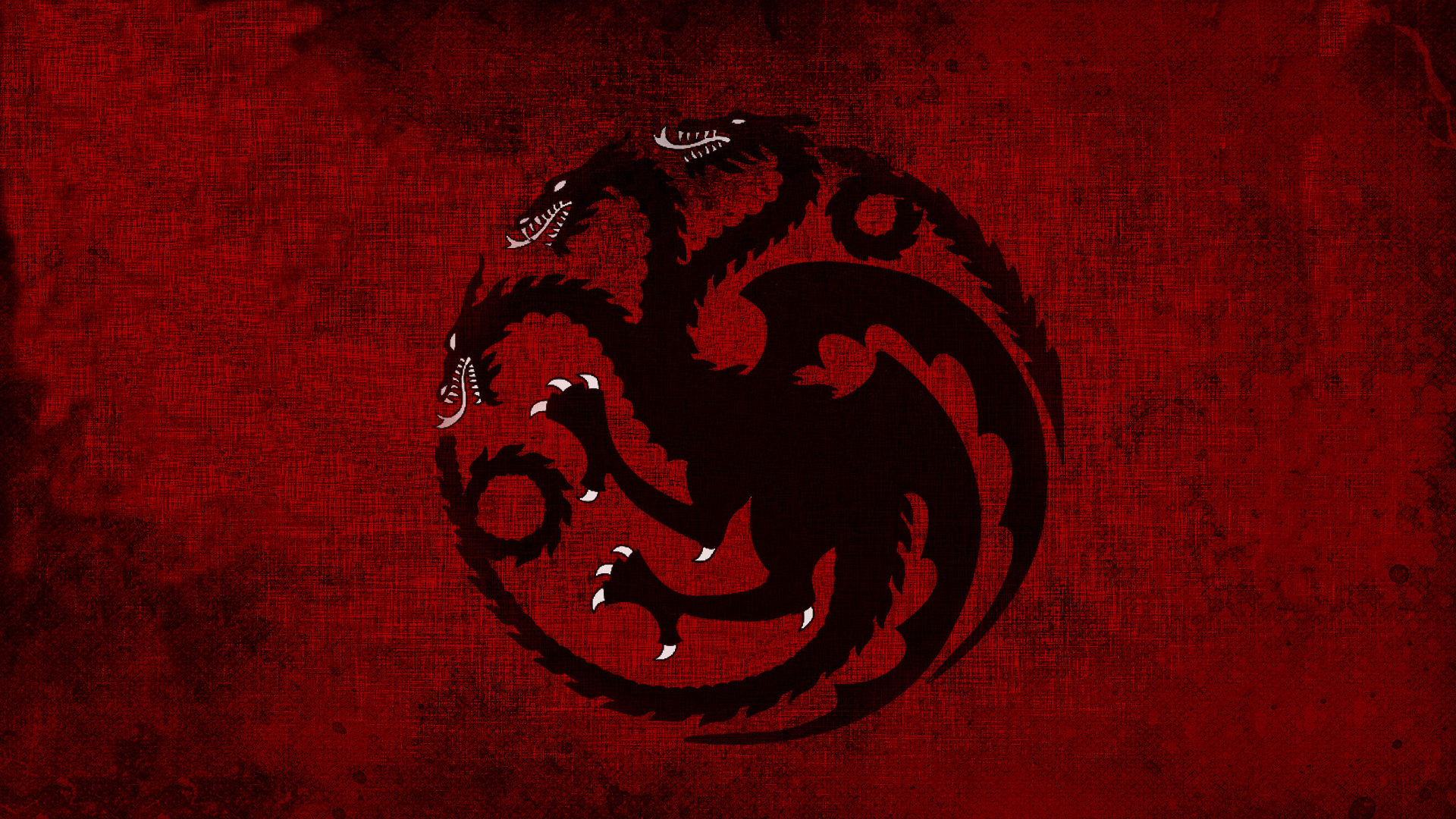 House Targaryen had its own civil war, named the Dance of Dragons, when the successor of the throne could not be properly established after King Viserys I died.
Though the king had officially claimed Rhaenyra as his successor, his son Aegon II was outraged and, with the help of Viserys' wife, betrayed his father's wishes and crowned himself King. Once Rhaenyra found out her father had died and Aegon II had crowned himself king, she and her half-brother raged war on each other and split the Targaryens into two sides – those who supported Rhaenyra and those who supported Aegon.
Brother fought brother, dragons killed each other and their riders, and thousands died. It was a tragedy that spread itself in the Targaryen House, and claimed so many lives that the Targaryens never fully recovered from it.
It was a huge contributing factor to the decline of the dragons and the thinning out of the Targaryen line. In the end, Rhaenyra lost and Aegon fed her to his dragon while her son watched. Aegon II became seriously wounded and died a few months later, and Rhaenyra's son, Aegon III, became king.
4) The Blackfyres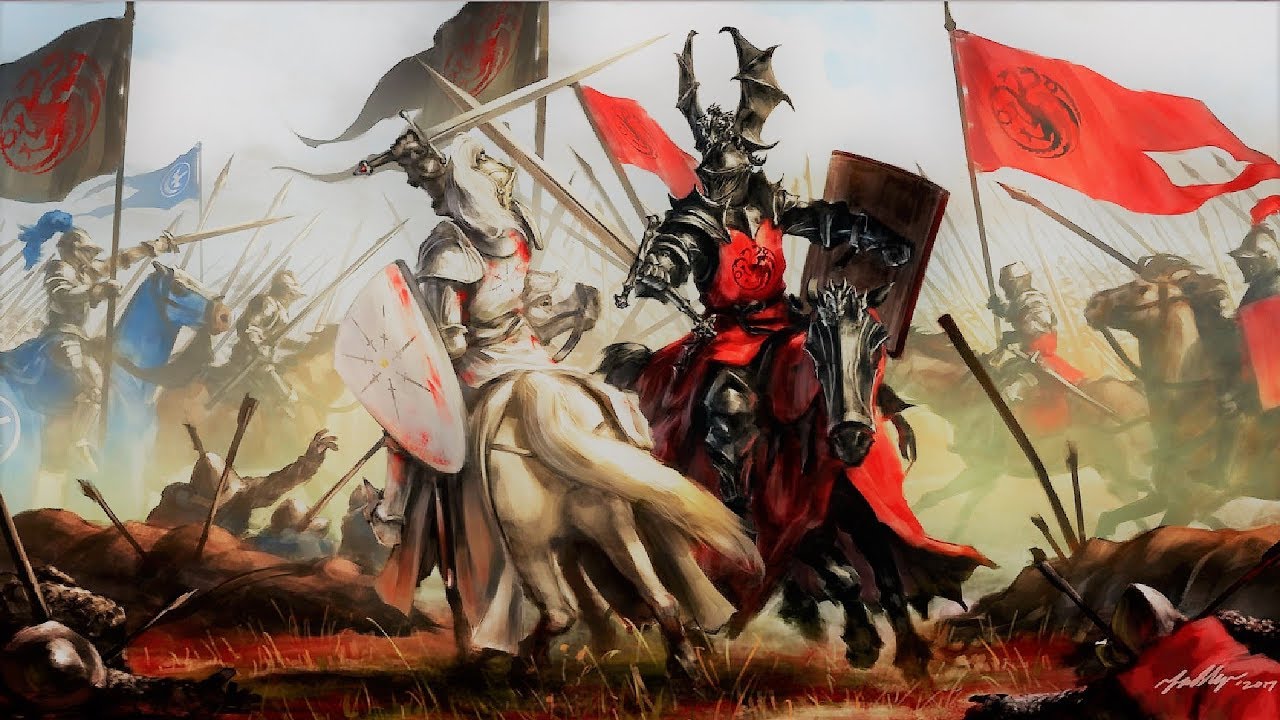 Blackfyre is the name of the Valyrian Steel sword that stays in the Targaryen family line. As with all ancestral items or family heirlooms, the sword was passed down from king to king, until King Aegon IV the Unworthy gave Blackfyre to his bastard son Daemon instead of lawful son, Daeron II.
Daemon then took the name Blackfyre and founded his own cadet branch of the House Targaryen – House Blackfyre – and became known as Daemon Blackfyre.
As King Aegon IV was dying, he decided it'd be a great idea to legitimize all of his bastard children. Daeron II Targaryen succeeded him in becoming King, and Daemon Blackfyre rose up a civil war in a rebellious move to take the throne from him.
Daemon was completely unsuccessful in getting folks to join his cause, though, because he did not have Blackfyre with him at that time – it was in the possession of Aegon "Bittersteel" Rivers, the creator of the Golden Company, far away.
No one knows what happened to the sword Blackfyre after his death, but legend says it was lost. Great going, guys.
5) King's Landing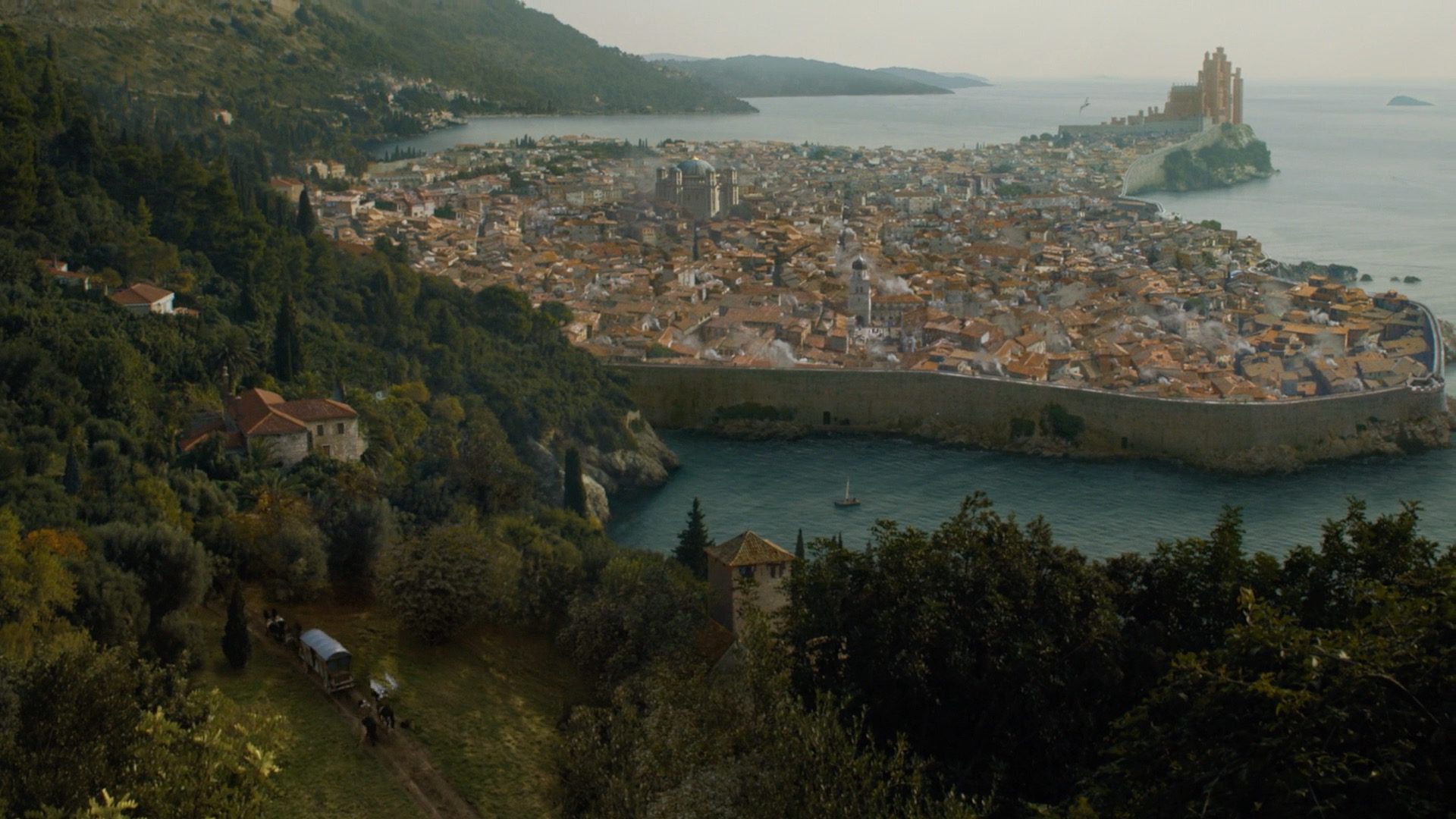 We all know King's Landing as the capital of the Seven Kingdoms, where the King or Queen sits in the Iron Throne and rules and either goes mad or tries to appease the population. However, few of us know that it was actually founded by Aegon I Targaryen, when he departed Dragonstone and conquered kingdom after kingdom.
While many expected him to rule from Dragonstone, he kept an eye on the then-smaller town where he had first landed with his dragons and army. Appropriately named King's Landing, Aegon made a fort for himself on the tallest hill there and named it Aegonfort, ruling in his seat and supervising the town's growth.
It was a very strategic place for ruling – he could initiate trade and oversee who entered his kingdom through Blackwater Bay and the Narrow Sea, and King's Landing flourished and overtook some of the then major cities in Westeros.
6) The Red Keep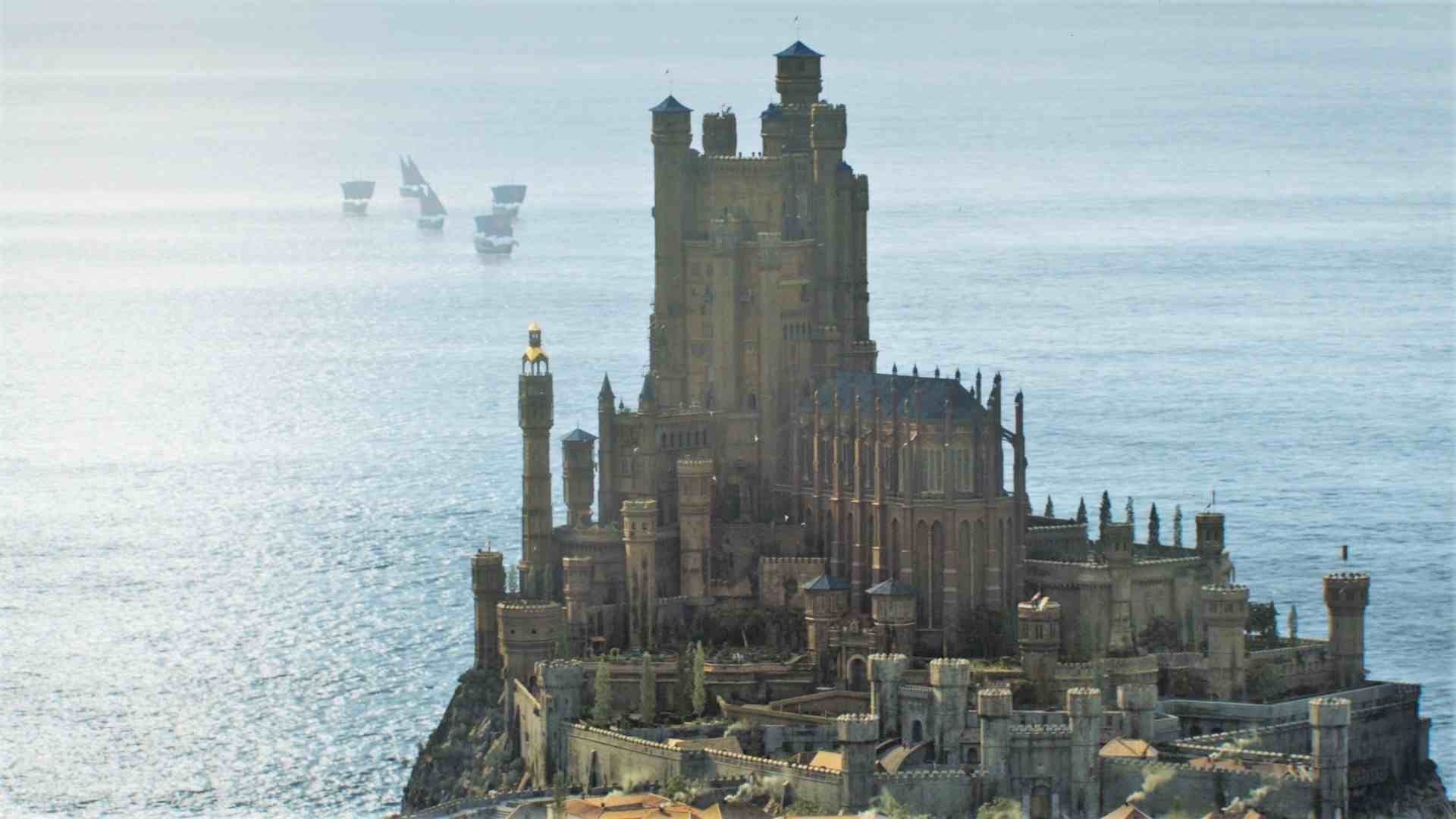 The Red keep has an air of secrecy surrounding it, much like the Crypts of Winterfell. Aegon I Targaryen had built the Red keep in order to keep it as a reminder of the fires he had roasted his enemies in, so whenever King's Landing looked up, they'd see what defiance could result in.
Aegon lived by a simple rule – fear and punishment keep people in line, and it was a lesson he taught his son Maegor "The Cruel".
Maegor was so cruel and the Red Keep was such a prized possession of the Targaryens that when the builders finally finished building the Red Keep, Maegor had them all executed to keep it's secrets safe. It's also said that miles of hidden passageways run behind the walls and under the floors of the Red Keep.
Many like to fantasize that the Red Keep is red because of it's soaked with the blood of Aegor and Maegor's enemies. If you think that's a little mysterious and weird, think back to when Varys said he knows the ways of the Red Keep that only the Targaryen know…
7) Dragonstone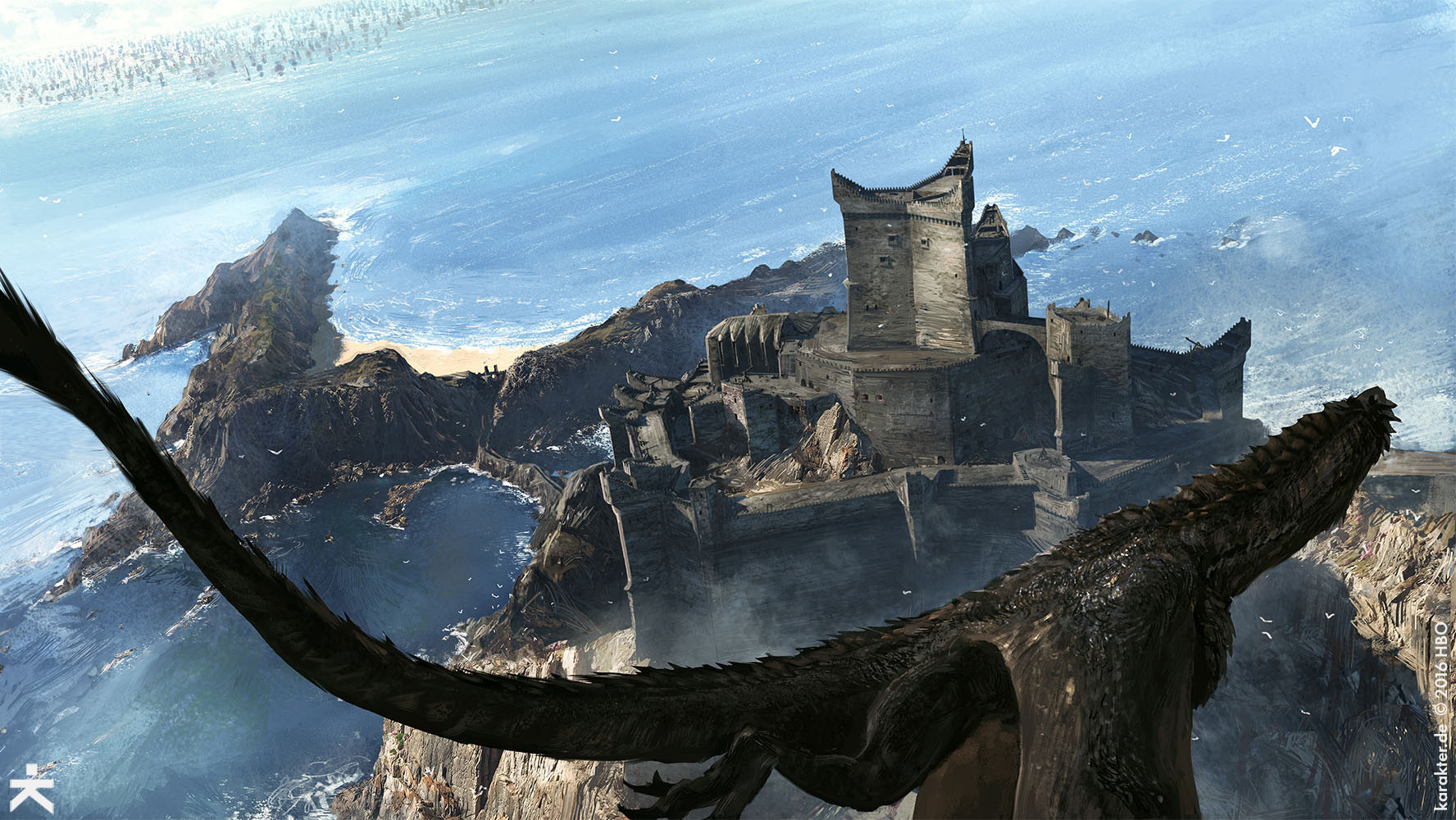 Dragonstone is the Ancestral home of House Targaryen, after Lord Aenar Targaryen took off from Valyria with his family and five dragons and arrived in Westeros, escaping the Doom of Valyria and ultimately the destruction of House Targaryen.
It's a volcanic island a few hundred miles north east of King's Landing, and where Aegon I Targaryen was expected by many to rule the Seven Kingdoms. Since Aegon decided to build up King's Landing instead, Dragonstone was kept as the home of the King's Heir, namely the Prince of Dragonstone.
Dragonstone is one of the strongest castles in the Seven Kingdoms, thank to to its advanced Valyrian design consisting of strong stonemasonry techniques now lost to the world. Its isolated island location only makes it harder for enemies to break through – a fleet of ships would be required just to transport troops and large siege weapons to its location, and even then they would be forced to make a risky attempt to bring their ships in while under fire from the castle's own catapults.
Though in the books the castle is eventually taken at a huge cost, it's a completely different story in the TV show – they even changed the look of it a little.
8) Aegon the Unlikely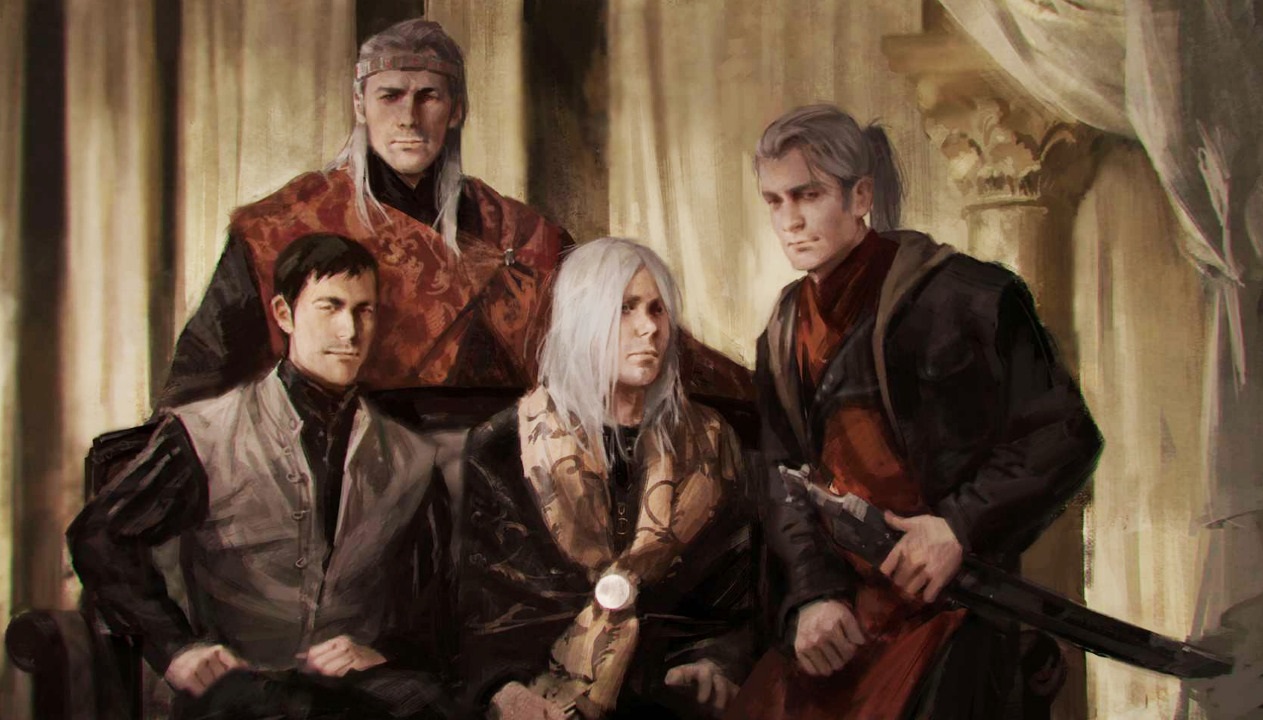 Aegon V Targaryen, or either Aegon "The Unlikely" or Egg informally, was the fourth son of a fourth son. He was a long-shot for the throne, but everything that needed to happen happened in the most unlikely, luck-of-the-draw, and amazing sub-plot in the Game of Thrones universe.
The series, A Tale of Dunk and Egg, is excellently written by George R. R. Martin, detailing how a young boy and a hedge knight become King of the Seven Kingdoms and Lord Commander of the Kingsguard.
There are quite a few references to these two iconic figures in the world, as Aegon was the younger brother of Aemon Targaryen of the Night's Watch. We also see Jamie thumbing through the White Book and reading the accolades of Sir Duncan "The Tall."
Aegon had become the squire of hedge knight Sir Duncan "The Tall" when he was very young, and the two of them go on adventures together,. Aegon, while incognito and not revealing who he really is, experiences the kingdom and hears complaints and sees struggles of the ordinary folk who don't live in a castle or have riches to their names.
It's a bittersweet knowledge that plays a part on how he tries to rule when he does become King. The series are currently unfinished, but are an amazing read.
9) Young Griff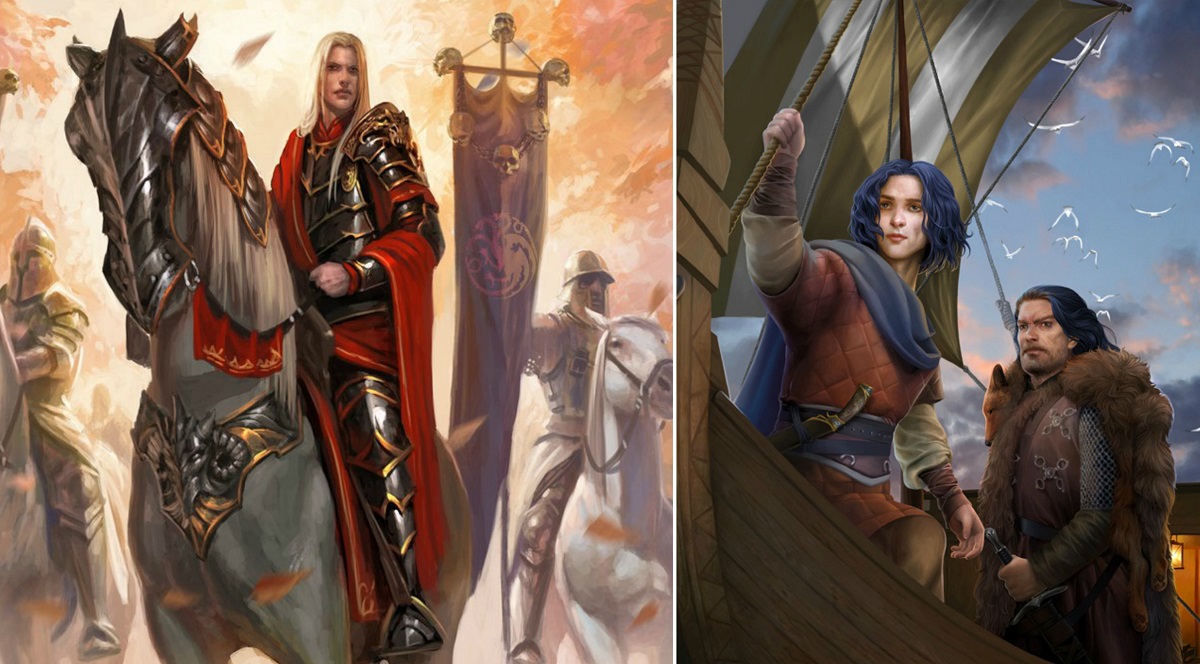 A few major characters have been avoided for the Game of Thrones TV show, like Lady Stoneheart, but this one a huge one that could offer a significant plot twist in the books.
Young Griff is only mentioned in the books, so this is a special spoiler alert for those who haven't caught up with the books or wish to read them to find out. Before Tyrion is captured by Jorah Mormont, he is on a ship bound for Volantis with Illyrio Mopatis, a sellsword named Griff and his son, Young Griff. Tyrion, in his naturally intelligent way, sees that Young Griff is extremely educated.
He matches this fact with Young Griff's violet eyes and realizes a very important truth – Young Griff is Aegon Targaryen, the very same Aegon Targaryen who was supposedly killed by The Mountain during Robert's Rebellion.
As it turns out, Varys switched Aegon with a commoner's child and smuggled him away to Essos where he lived with Illyrio until Jon Connington (Rhaegar Targaryen's good friend) adopted him under the sellsword identity, Griff. They dyed Aegon's hair blue and taught him the way to rule a kingdom as a true Targaryen.
In the books, when we last see Aegon, he is heading to meet his aunt Daenerys to marry her and take back their kingdom. Since this will in no way happen in the TV shows, it makes us wonder just how ridiculously different the outcome of the TV show's plot and the real book's plot will be. *cues the shame bells*
10) Targaryen Blood in House Baratheon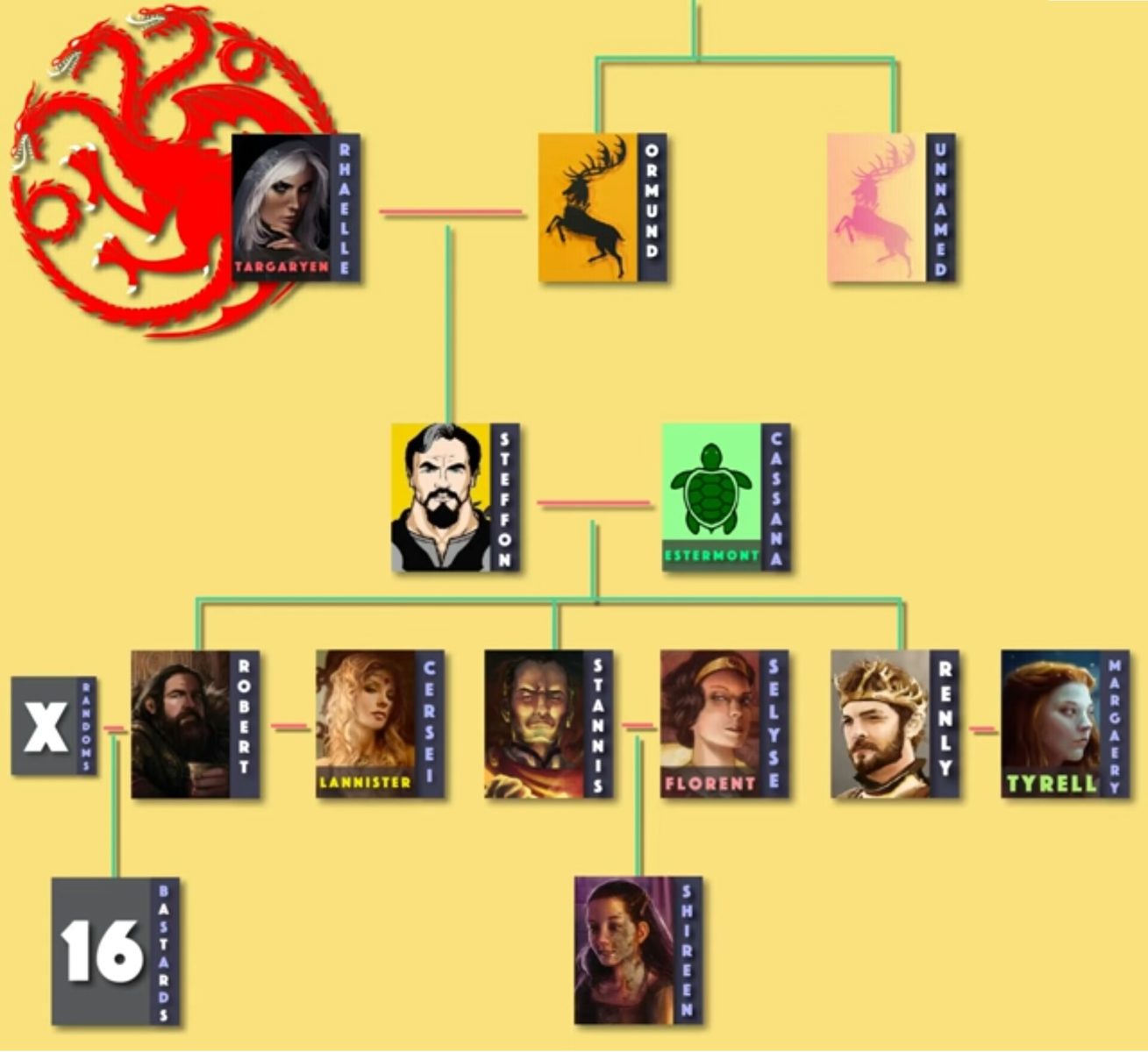 Fun fact – did you know Robert Baratheon actually had a legit claim to the Iron Throne, and wasn't an "usurper"? This isn't really talked about in the show but, in the books, the origin of House Baratheon is told as is the reason why Robert had the right to be crowned King.
When Ned Stark refuses the Iron Throne, he says that the Baratheon house has an ancient relation to House Targaryen. Confused?
Orys Baratheon, the founder of House Baratheon, was one of Aegon I Targaryen's greatest generals and his bastard brother. On top of that, Robert's grandmother on his father's side was Rhaelle Targaryen.
This does make his claim to the throne true, but does it also have anything to do with Melisandre's mistake in thinking his brother, Stannis Baratheon, was The Prince That Was Promised? She could've just had the wrong strand of Targaryen after all…
11) Relationship with Dorne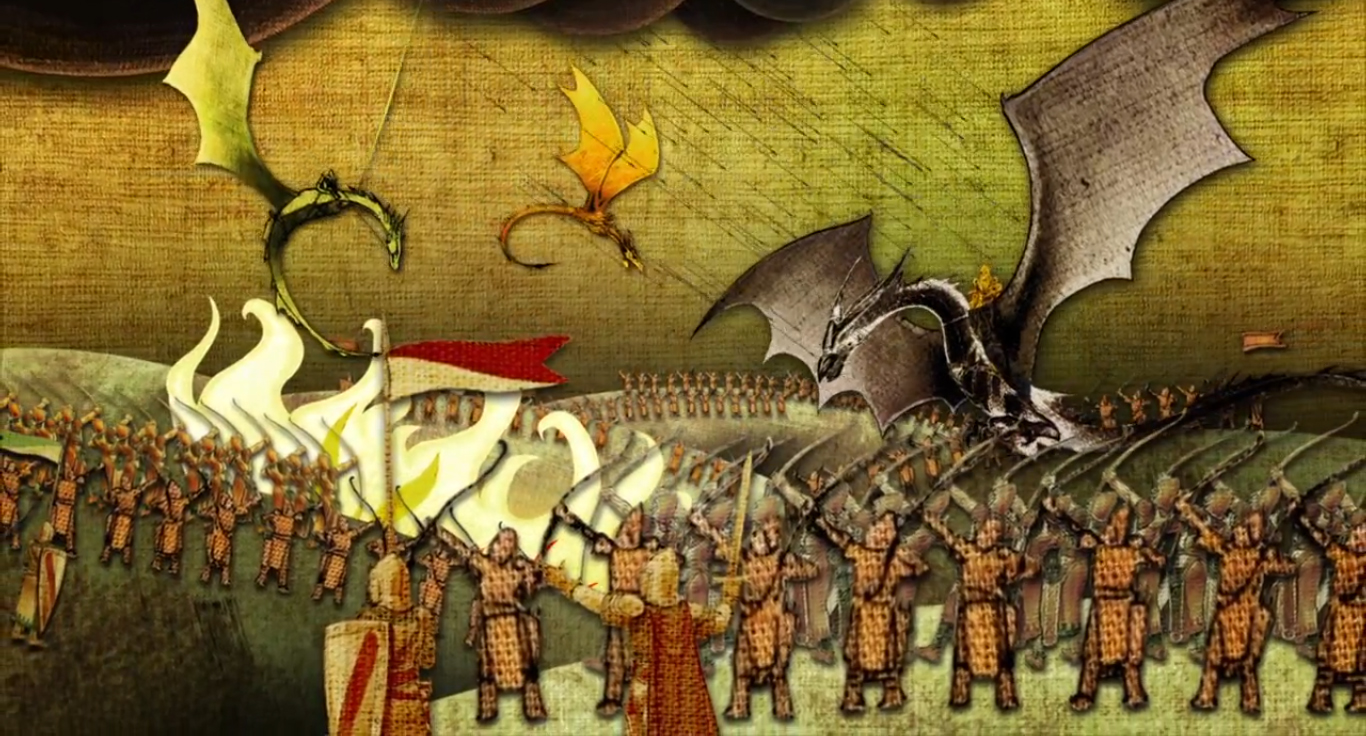 When the word Dorne is mentioned, we automatically think one of two things – how beautiful Oberyn was and how annoyingly disappointed we all were with the screen adaptation of the Sand Snakes. But did you know Dorne was like the untamable step-child to the Targaryen?
Though Ellaria Sand showed an undisputed devotion to Daenerys' cause (even if the fact she wanted revenge against Cersei played a part in it), Dorne wasn't always standing behind the Targaryen for their trust fall. Dorne was impossible to conquer for about 200 years, fighting wars against the Targaryen and killing those put there to keep the peace.
Dorne finally joined the realm, began to have some influence that was not very liked by the other noble houses, and made marriage pacts with other houses, and finally became the youngest nation of the Seven Kingdoms and the most recent ally to the Targaryen. Dorne: home of the feisty.
12) The Targaryen Misconception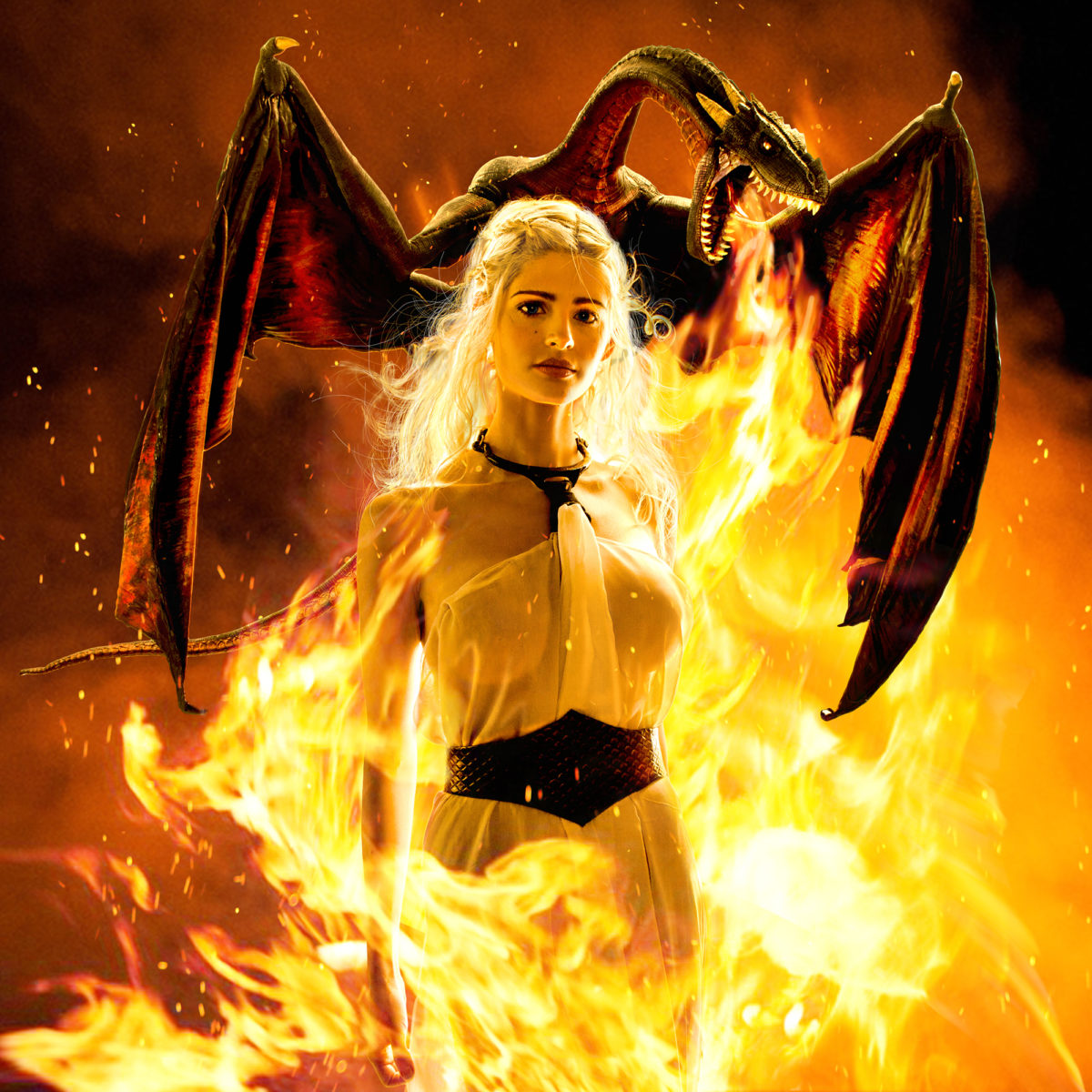 Another thing the TV adaptation of Game of Thrones doesn't really do justice in is the way the Targaryen are supposed to look.
In the books, the traditional look of a Targaryen is silver hair and blue eyes. We see that Daenerys does have the silver hair, but her eyes are very blue. Same with her annoying older brother, Viserys, silver hair but no blue eyes. It's a little weird that the show abandoned the traditional look when they do include that Ned Stark only found out about Cersei and Jaime's incest through how their three children looked – all blonde like the Lannisters, and none of them looked like Robert Baratheon.
With Jon Snow actually being Aegon Targaryen and not having any of the key looks of anyone in Houe Targaryen, maybe the show decided to dumb down the traditional looks and features so his identity could stay secret?
Another misconception is that all Targaryen aren't supposed to be harmed by fire. That isn't true and it's also busted in the books. Jon Snow, now a confirmed Targaryen, was burned while slaying White Walkers. Viserys Targaryen, Deanerys' brother, was killed by having melted gold dumped on his head.
In the books, there are tons of cases of Targaryens being burned to death by dragons or fire, and Daenerys' hair burns away with her clothe when she births her dragons. The fact Daenerys survived that (and the burning down of the Dosh Khaleesi Temple in the books) is a miracle, or just luck. Or maybe she's the ultimate Targaryen.
13) Creation of the Kingsguard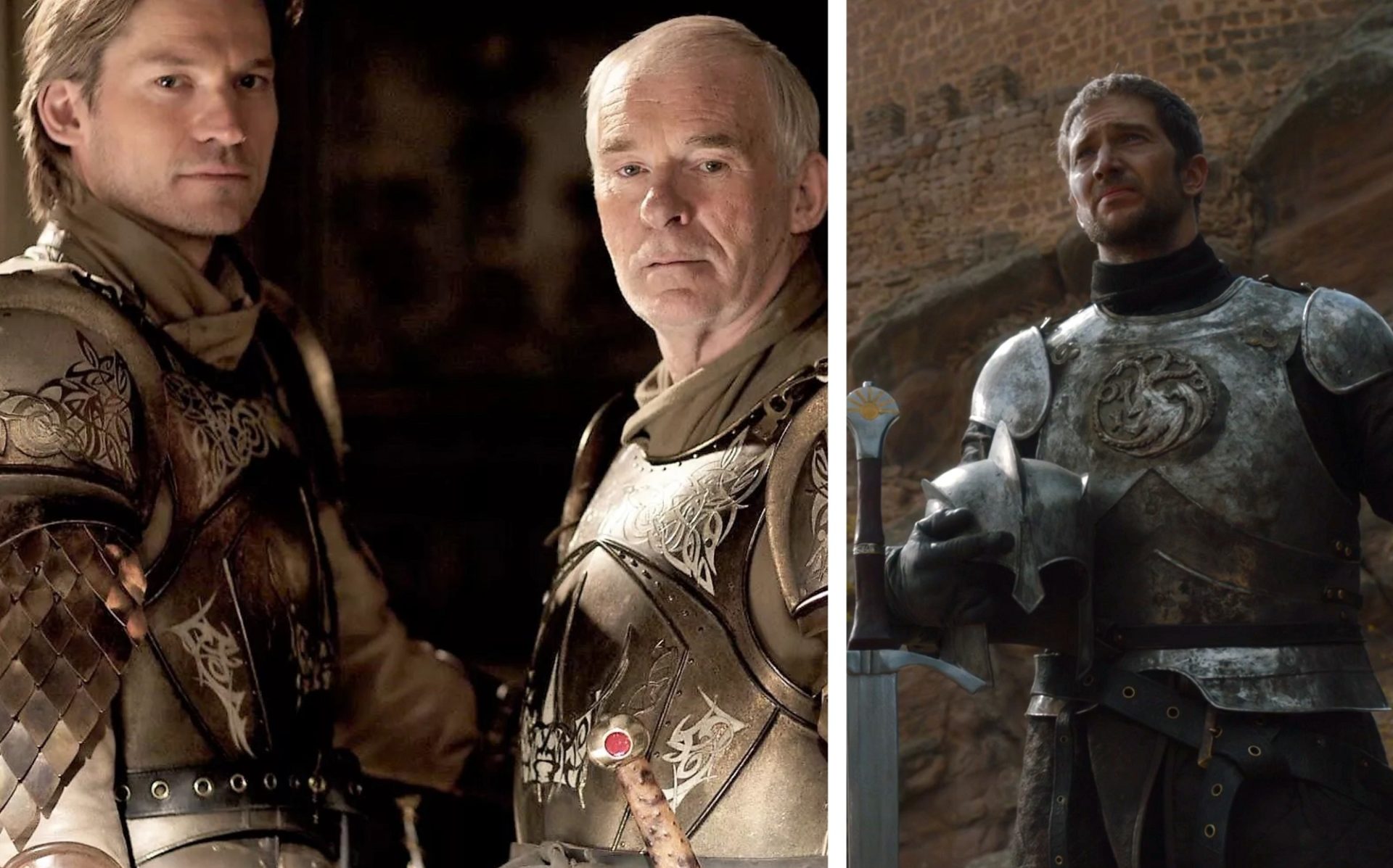 Contrary to popular belief, the Kingsguard wasn't always there. It was created a long time ago, of course, but only under the rule of Aegon The Conquerer.
While his conquests and burning down of people (some innocent, some not so much) did attract attention, it also attracted enemies and backstabbers. Aegon created the Kingsguard, an elite group of military men sworn to protect him from anyone with their lives.
As we see Daenerys prepping to build her own Queensguard, we see the parallels between her and Aegon I – they were both almost assassinated by a merchant, and they both saw the need to have a constant batch of knights to protect them as their enemies began to move against them.
As the Throne passed down to other houses, the need for a Kingsguard remained, with Jaime serving as the head of the Kingsguard in the first season of the show. It seems that constant protection and insulation is a real need in Westeros if you want to sit on that damn Iron Throne.
14) Incest is… Best?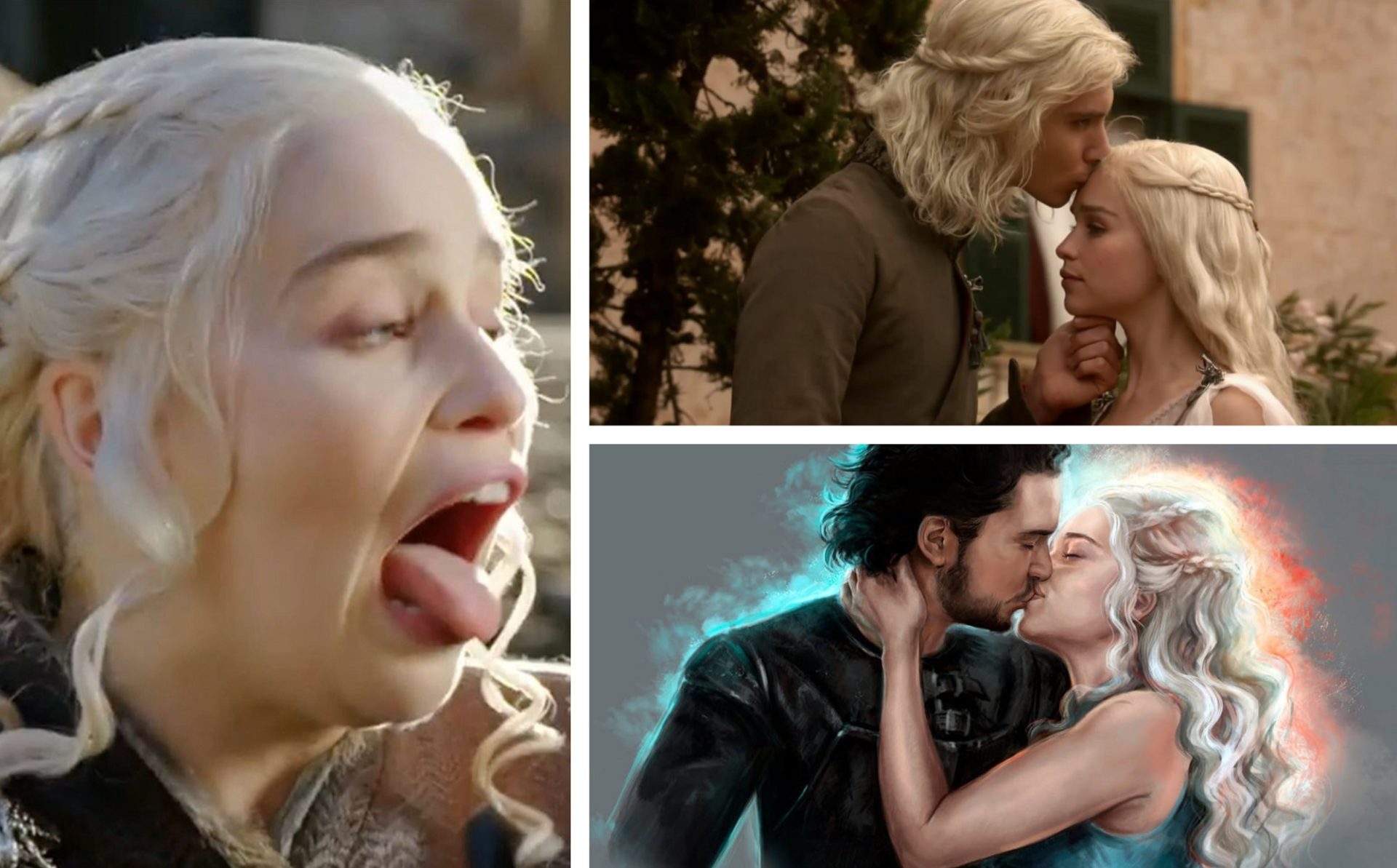 No, it clearly isn't. Unless you're a Targaryen.
For generations, uncles have been marrying their nieces, cousins have been marrying each other, fathers have been marrying daughters, and siblings have been marrying each other in House Targaryen. This was said to be needed to preserve their pure bloodline and the "magic" they have over dragons.
While this did preserve their traditional looks and kept the dragonrider lineage going, it also played a part in their reputation for being insane. It was said in the books that "when a Targaryen is born, the gods flip a coin". This refers to their temperament due to their ongoing incest – they could go absolutely bonkers like about half of them did, or they could be normal.
With Jon Sow being confirmed as Aegon Targaryen and his romance blooming with his now-confirmed aunt, Daenerys, we can only wonder how they'll react to the news of their accidental incest. In one hand, it's normal for a Targaryen. In the other hand, that's a little weird. Maybe not looking the same will help them ignore the fact they're related? Maybe it'll drive them apart? Or, maybe, we could see House Targaryen being built up again, their lineage restarting…
That is, if they both survive Cersei and the Night King.
15) The Theory of Tyrion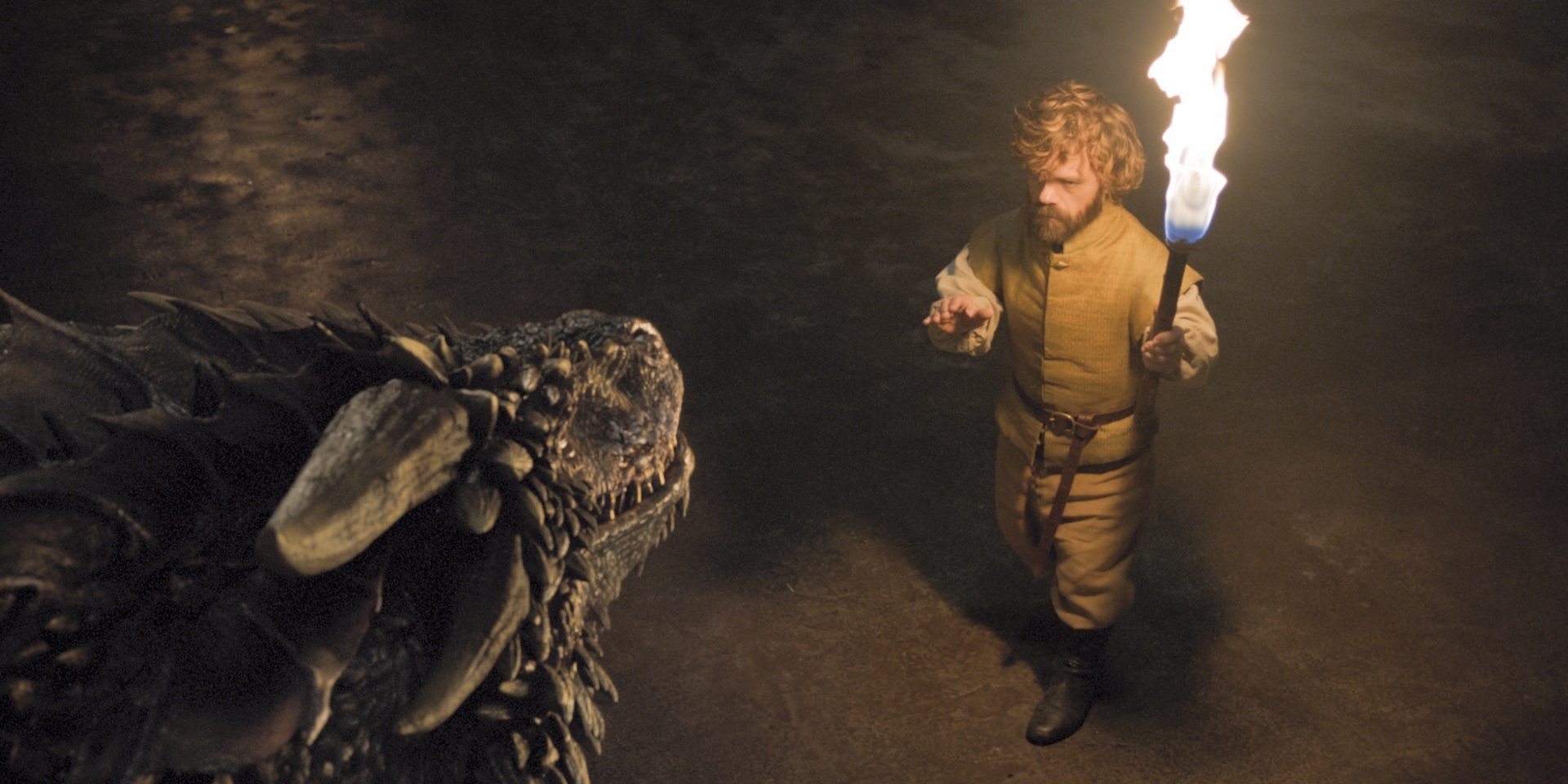 Tyrion Lannister, our favorite dwarf (after Gimli, of course), was hated by his father, Tyrion. He's currently hated by his sister and he carried the weight of being the cause of their mother's death while birthing him. But, what if there was more to this hate?
Tywin Lannister was good friends with Aerys II Targaryen, the "Mad King", long before he became mad. They were such good pals that Aerys made him Hand of the King during his rule. Aerys had long been lustful towards Tywin's wife, Joanna Lannister, and that bothered Tywin. It's been documented by some characters that Aerys either raped Joanna or had an affair with her at Joanna and Tywin's wedding, even pointed out by the fact Her Grace Rhaella Targayren abruptly released Joanna from her services once she found out about it.
There's also a lot of evidence, both in the show and the books, that Aerys II had a falling out with Tywin during a Tourney when Cersei and Jaime were only 6 years old, and Tywin's resignation request was declined by the King. Once they returned to King's Landing, there are some more suggestions that the King was still after Joana, and it all seemed somewhat consensual.
However, if the rumors were true, if they had gotten together more than once, and if they did produce a child… It would mean that Tyrion could be a Targaryen, and the uncertainty of that could be the source of most of Tywin's hate towards him. Tyrion is very different than his family, and he's currently sided with Daenerys Targaryen against his own House. Not only that – the fact Aerys had problems conceiving children with his wife and mistresses could also point to him having a dwarf son with Joanna.
Tyrion has said it himself that his own father doesn't know if he's his own son, and Tywin Lannister claims he's no son of his before Tyrion kills him. In the books, specifically in Tyrion I, he is described as having hair so blond is was almost white, one eye green and the other black – much like another known Targaryen bastard, Shiera Seastar. Tyrion was also very interested in dragons from an early age, as the books point out.
There are a lot of good evidences and subtle suggestions that this could very well be true, and it could be a part of how House Targaryen will (hopefully) rise from the ashes.