It's no secret that George R. R. Martin is not only one to believe the good guys should always win because they're "good", but he is also a genius when it comes to circumstance and situations. Nothing in his stories ever happen for no reason, and both the show and the books are full of symbolism. While some moments go unnoticed, if you look back at some character deaths and choices, there's a very pronounced connection between what they did and how they kick they bucket.
Some of these instances are shown only in the books, others in the deleted scenes feature of the Game of Thrones DVDs, and some are in plain sight – just waiting to be connected by the audience.
Here's a few of those instances that jumped at us, in no special order. These are full of spoilers, so don't read these until you're all caught up!
The Perpetrators Of The Red Wedding Meet Identical Fates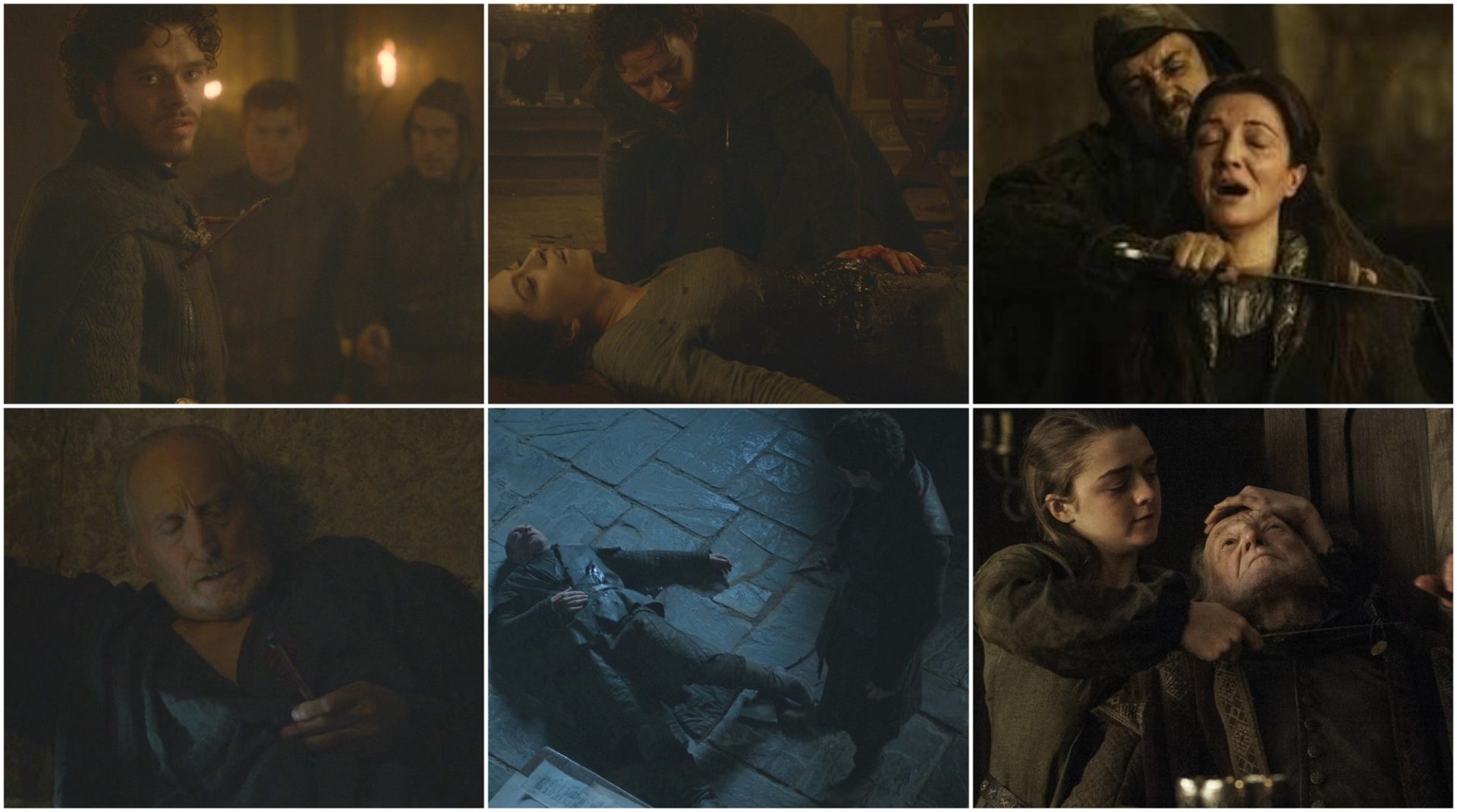 The Red Wedding still haunts us to this day. How could it not? Nobody expects their guest right to be infringed upon and be murdered by those who posed as allies. We're not the only ones haunted by that gruesome wedding, though, and it did curse its perpetrators – they each died in the ways they killed the Starks.
Take Roose Bolton, for example. He stabbed Robb Stark in the stomach, saying the Lannisters send their remarks. When his turn to die came around, his own bastard son Ramsay stabbed him in the stomach after Roose told him his little brother had been just born.
Walder Frey, head of House Frey and the host of this wedding, has Catelyn Stark's throat sliced. In turn, Arya Stark avenged her mother and brother by slicing Walder's throat.
Tywin Lannister was personally not present at the Red Wedding, but it had been the Lannisters who set in motion for the violence that took place. On his orders, Robb Stark is ultimately killed by being shot by a crossbow. Tywin also met his end by a crossbow, shot by his own son Tyrion. There's a little more to that one, and we'll come back to it in a bit.
Stannis, Renly Baratheon & Their Female Assistants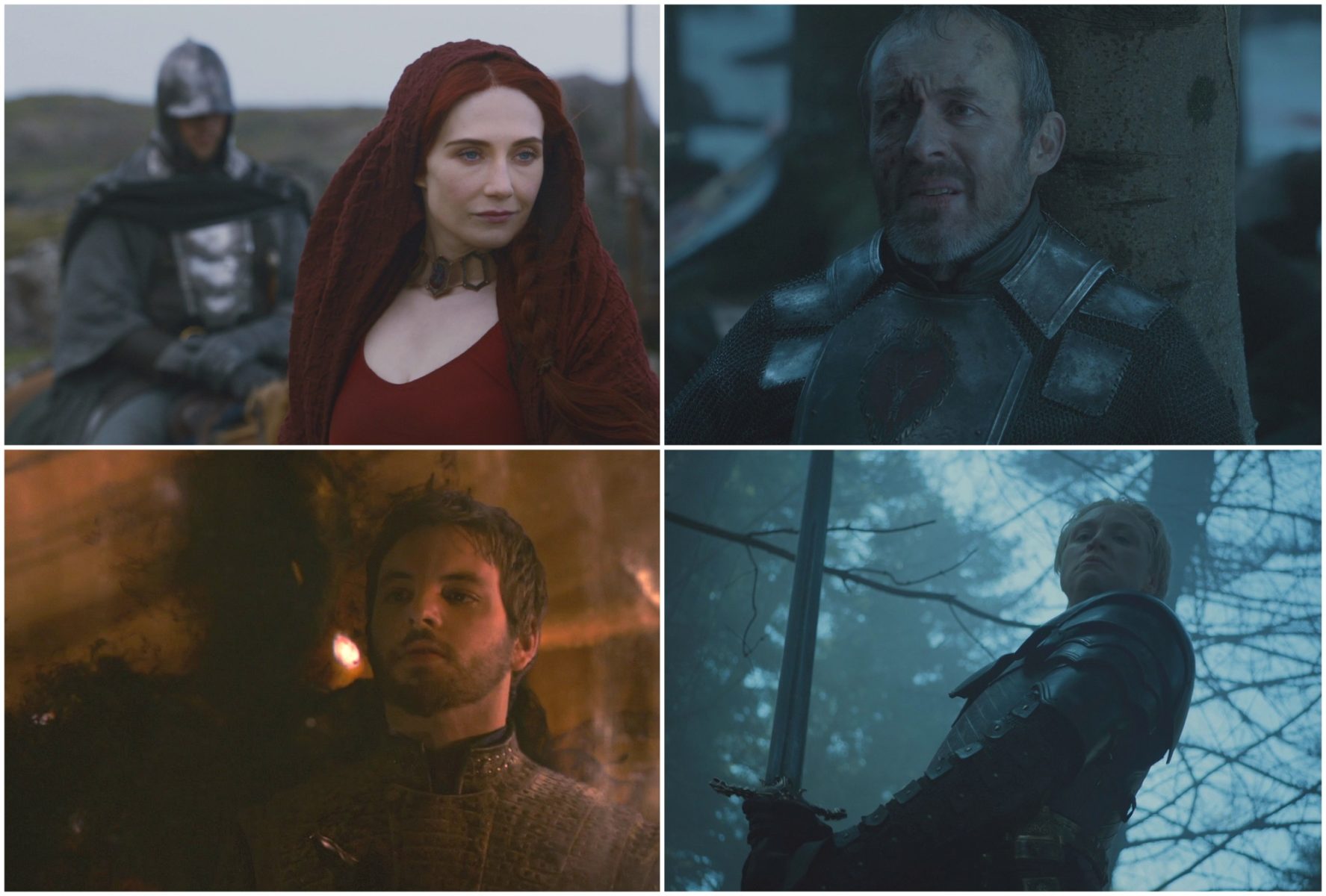 This one is a little harder to catch, but very satisfying when you do. Stannis Baratheon got his "assistant", Melisandre, pregnant with a demon who then infiltrated his younger brother Renly's encampment and killed him.
Long after Renly's death, it was Brienne of Tarth, Renly's own "assistant", who kills Stannis off after confronting him about what he had done. The lesson here is to never send out your female assistant to do your dirty job. Looking at you, Stannis.