Season 6 of Game of Thrones ended on a fairly high note, and now begins the time we dread the most: waiting for the next season to be shot, edited and released to that we can scratch that Game of Thrones itch. With only 13 episodes left in the entire story, Season 7 should only have 7 episodes airing in 2017. In addition, now that the white ravens from the Citadel in Oldtown have confirmed that Winter has arrived in Westeros, shooting schedules have been shifted towards the fall/winter time, unlike the summer/fall time as it had been for the last 6 years (With the exception of the scenes shot "Beyond the Wall" in Iceland).
It's also the time when rumors and speculations run rampant. Here, we'll collect the ones that are obvious along with the ones that are most plausible. More will be added as news unveil…
12 – Daenerys Does NOT Sit On The Iron Throne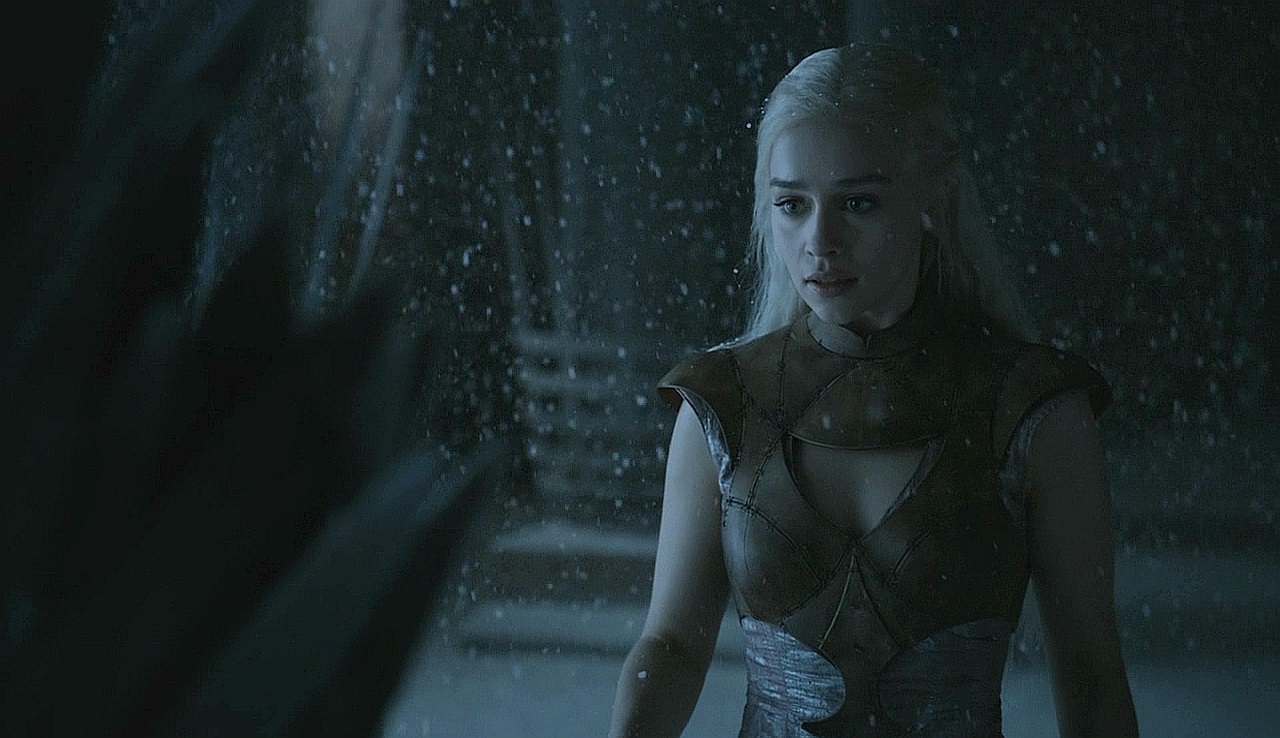 Remember that
vision Daenerys had in the House of the Undying
in Season 2? (The show vision, not the book ones which are completely different) She walks in the Throne room at the Red Keep in Winter, which appears to have been burnt down. Whether Cersei triggers another Wildfire explosion, or Dany's dragons do it (more likely as previously discussed) is yet to be revealed. As she walks towards the throne, she tends her hand towards it, almost reaching it, but never touching it, just before being distracted by the sound of her captured baby dragons.
Many speculations point towards the symbolism of that small scene where she will get close to the throne, but will never grasp it, never sit on it, never rule the Seven Kingdoms which she has been set on taking back since the entire story started.