On March 24th, Magazine Entertainment Weekly released another batch of 21 photos for Season 6 of Game of Thrones, including 6 different covers each encompassing the leading ladies of Game of Thrones.
Photos From Season 6
Tyrion And Varys In The Streets Of Mereen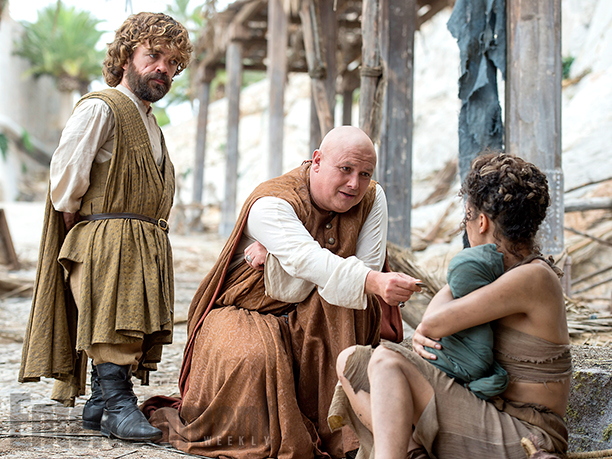 Tyrion and Varys will rule Mereen with their experience from Westeros.
Daenerys Targaryen, Prisoner Of The Dothraki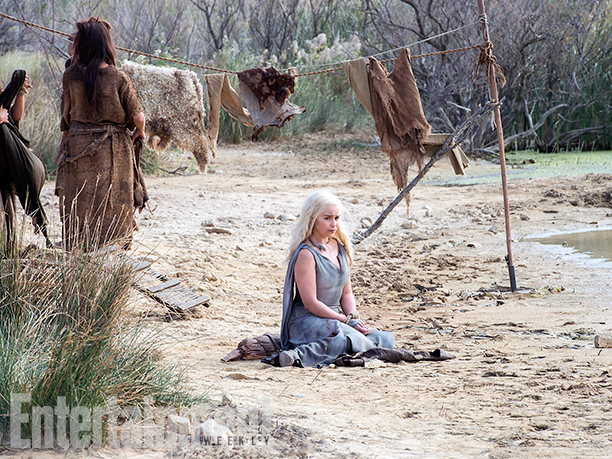 Things aren't looking well for the former Khaleesi, who's now a prisoner of the Dothraki.
Photos From Season 6 (Continued)
Bran Stark And The Three Eyed Raven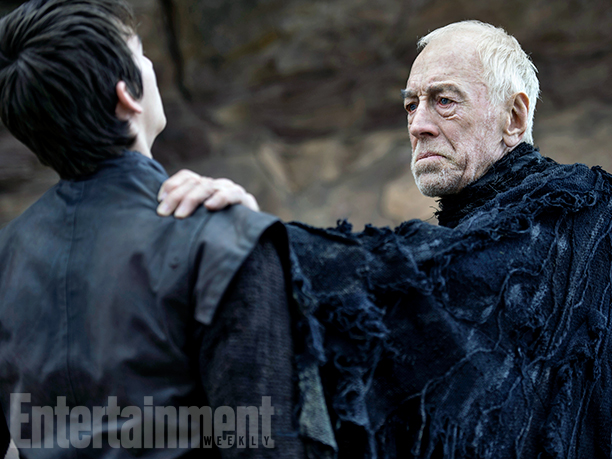 His training with the Three Eyed Raven has begun and should answer a lot of questions and open ended loops.
Blind Arya Stark In The Streets Of Braavos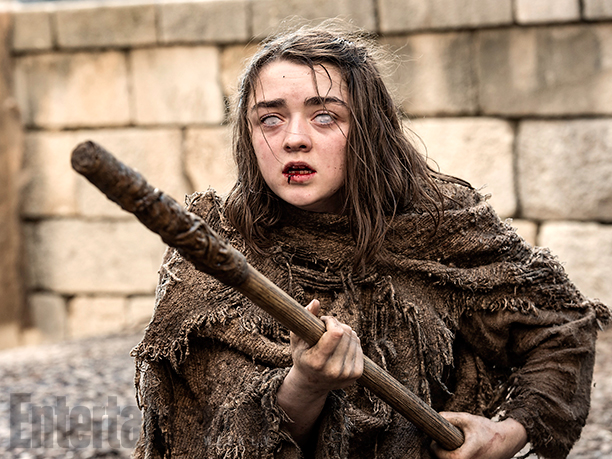 The Cat of the Canal lives through her punishment/training in the Free City of Braavos.
BTS Photos From Season 6
BTS Photo: Jaime Lannister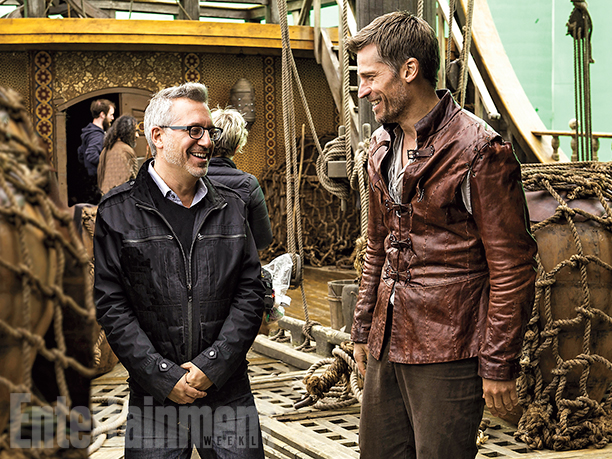 Nikolaj Coster-Waldau who plays Jaime Lannister and Director Jeremy Podeswa. It looks like they're standing on the Dornish boat Jaime returns to Kings Landing with dead Myrcella Baratheon.
BTS Photo 2: Sansa Stark And Theon Greyjoy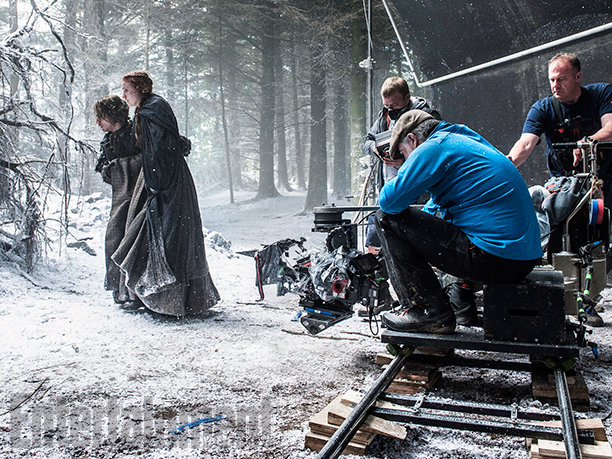 Sansa Stark and Theon Greyjoy on the run from the Boltons in the North.
EW Press Photos
The Reunion That Never Happened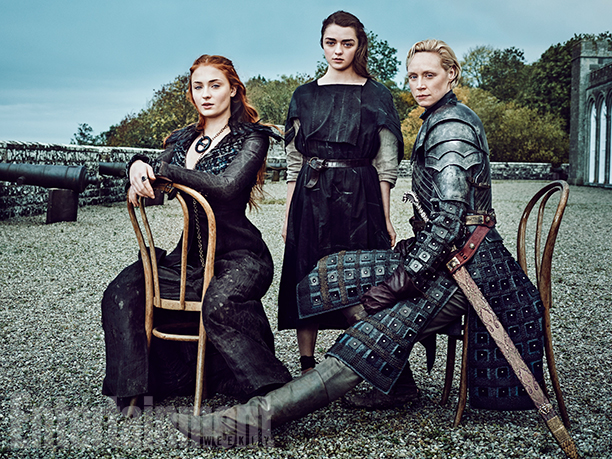 Brienne of Tarth crossed path with both Arya and Sansa, yet was not able to secure their safety
Sansa, Arya And Brienne Together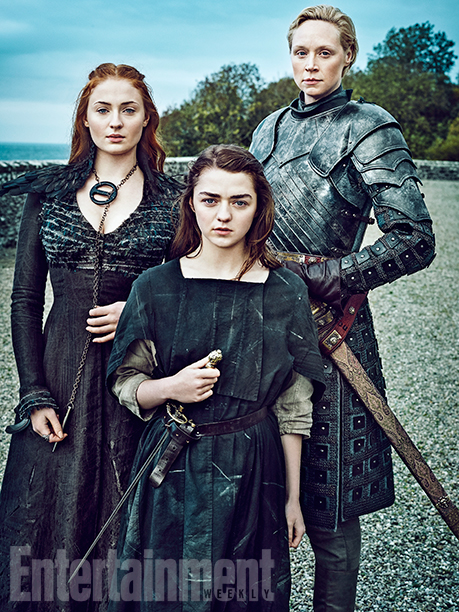 And another one
Brienne Of Tarth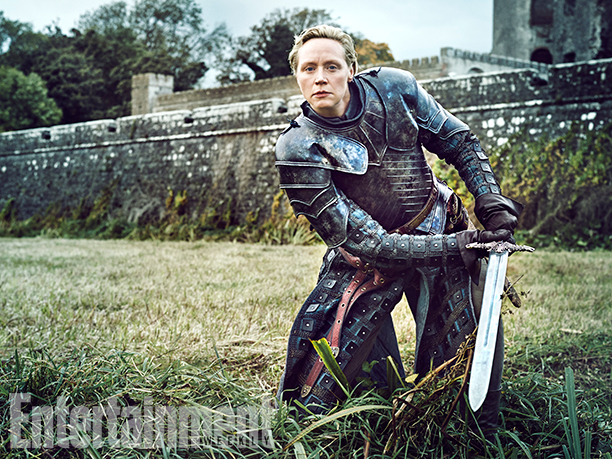 Lady Brienne wielding the Lannister Valyrian Steel Sword Oathkeeper.
EW Press Photos: The Starks 
Arya Stark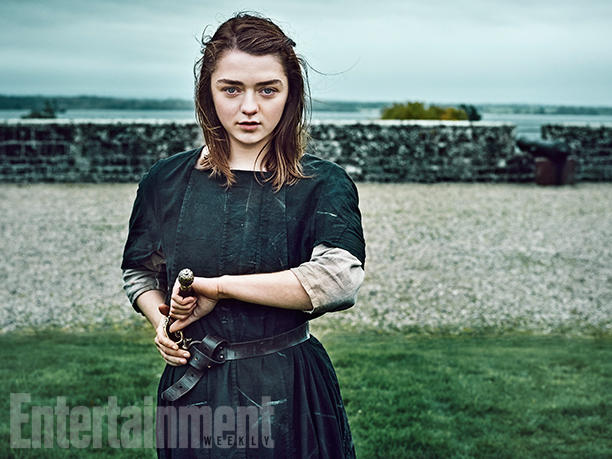 Sansa yielding Needle is a small reassurance
Sansa Stark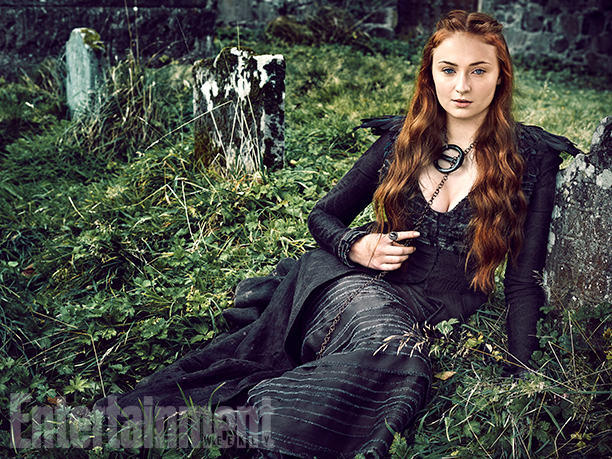 Sansa Stark has more adversities headed her way
EW Press Photos: The Queens
Cersei Lannister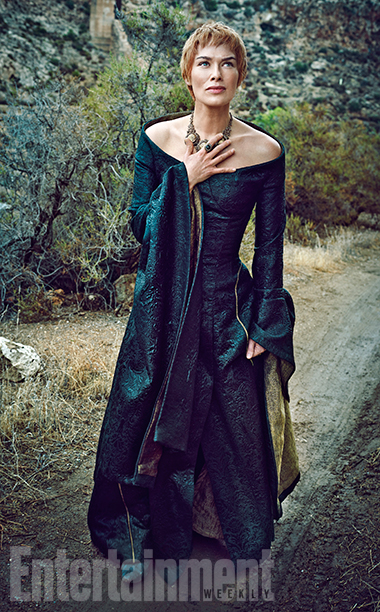 Cersei chooses violence this season, and will unleash her wrath
Margaery Tyrell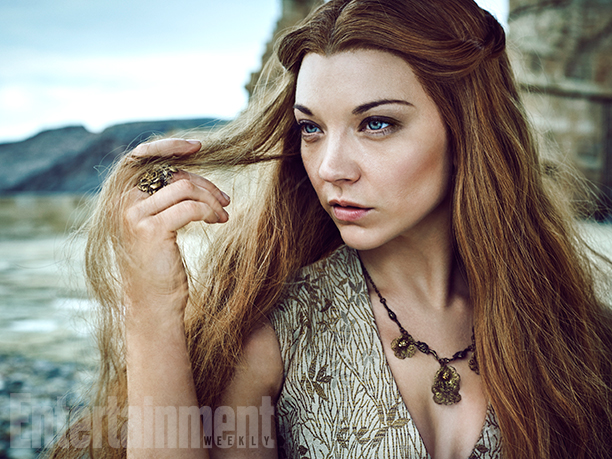 Margaery might surprise us the most this season…
EW Press Photos: The Queens (Continued)
Daenerys Targaryen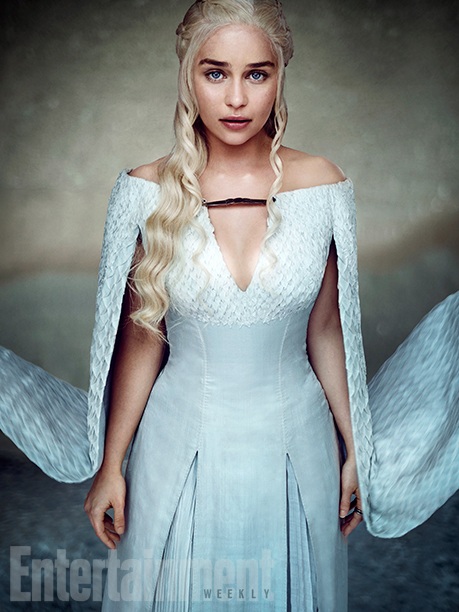 Will the Mother Of Dragons reclaim her power?
The Queens Of Kings Landing…. And Beyond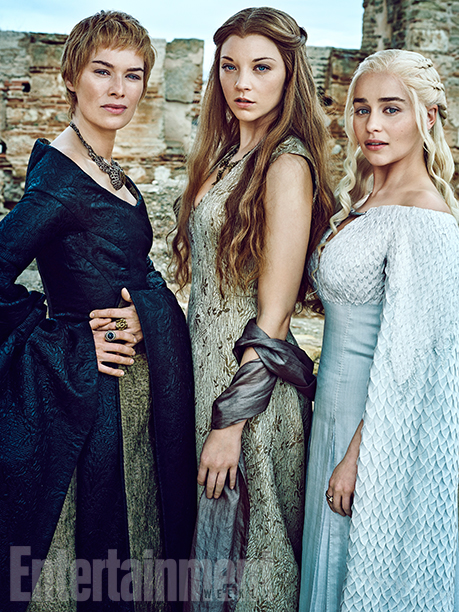 Cersei Lannister, Margaery Tyrell and Daenerys Targaryen might share a picture, but they'll never share the throne
EW Covers 1/3
EW Cover 1 of 6: Daenerys Targaryen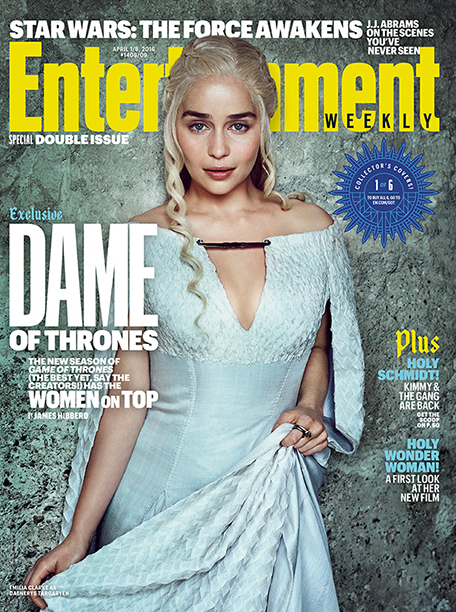 The mother of dragons will have lots of conflicts this season
EW Cover 2 of 6: Cersei Lannister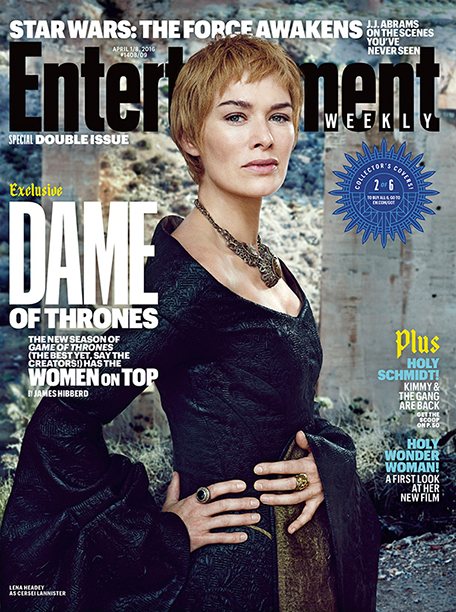 Queen Cersei will unleash her wrath this season
EW Covers 2/3
EW Cover 3 of 6: Arya Stark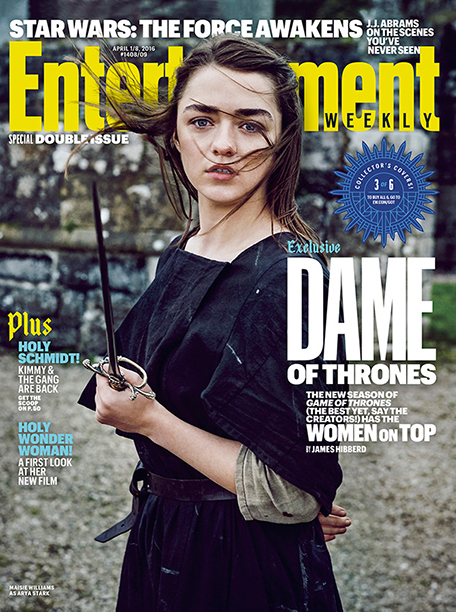 Alone in Braavos, "No One" should face some adversities of her own.
EW Cover 4 of 6: Sansa Stark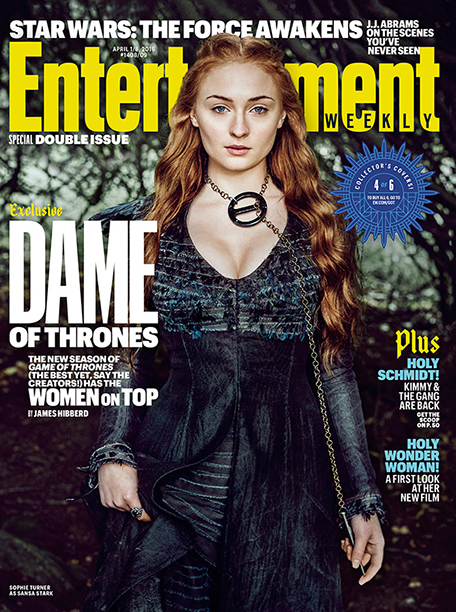 What's to happen to poor Sansa this season?
EW Covers 3/3
EW Cover 5 of 6: Brienne Of Tarth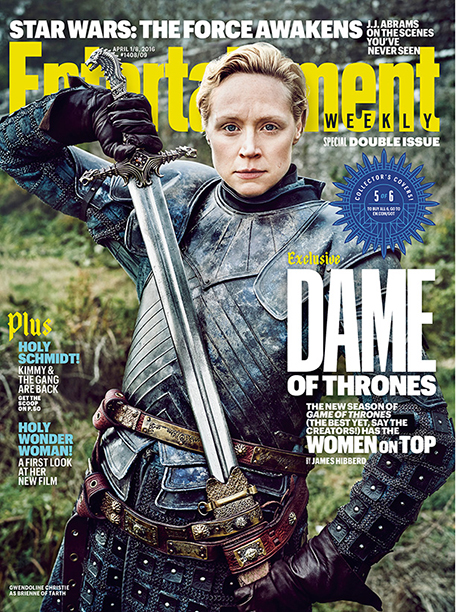 Could this be the season where Brienne finally achieves one of her oaths?
EW Cover 6 of 6: Margaery Tyrell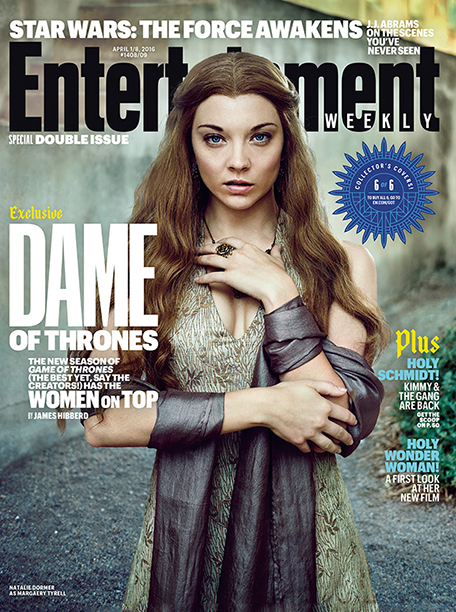 What could these scarfs on her wrists be covering? One Potential Theory is: Tattoos of the Faith of the Seven?