House Lannister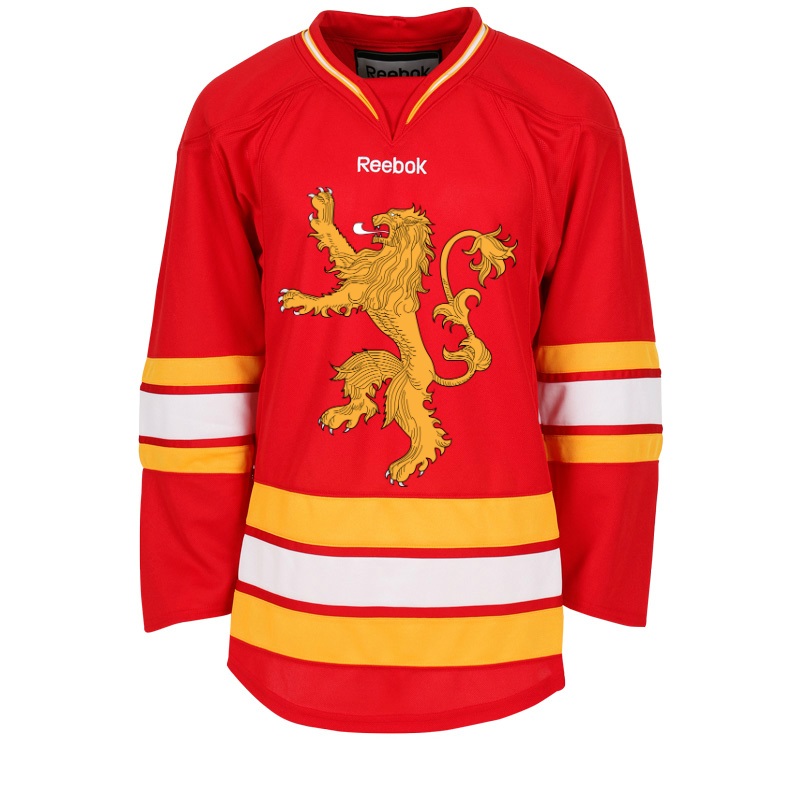 The Red and Gold of the Lion of Casterly Rock rocking the colors of the Calgary Flames, ready to ravage anything in their way.
House Baratheon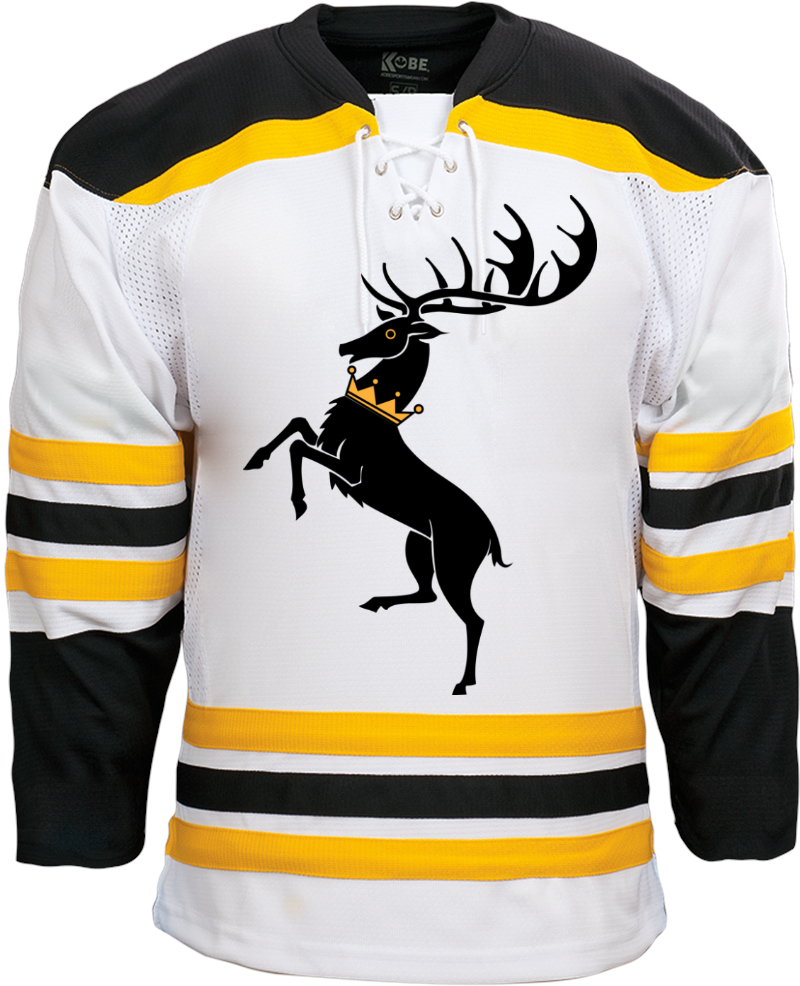 The Black and Yellow of House Baratheon can work with both Boston and Pittsburgh's jersey layouts. Given their brutal nature in combat and fighting (with the exception of Renly), it's only fair to give them the Bruins Layout to match their aggressiveness.
Stannis Baratheon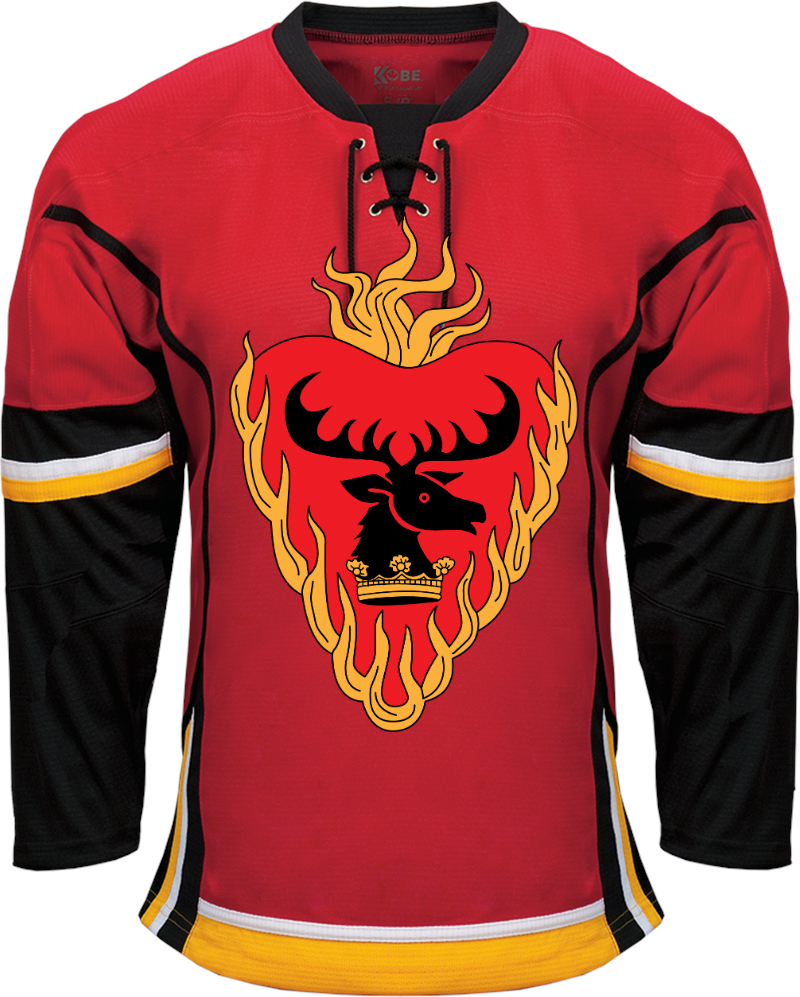 Despite his House's brutal nature, Stannis Baratheon chose to ride on his own and make his new sigil embrace the fiery heart of R'Hllor, the Lord of Light
House Tully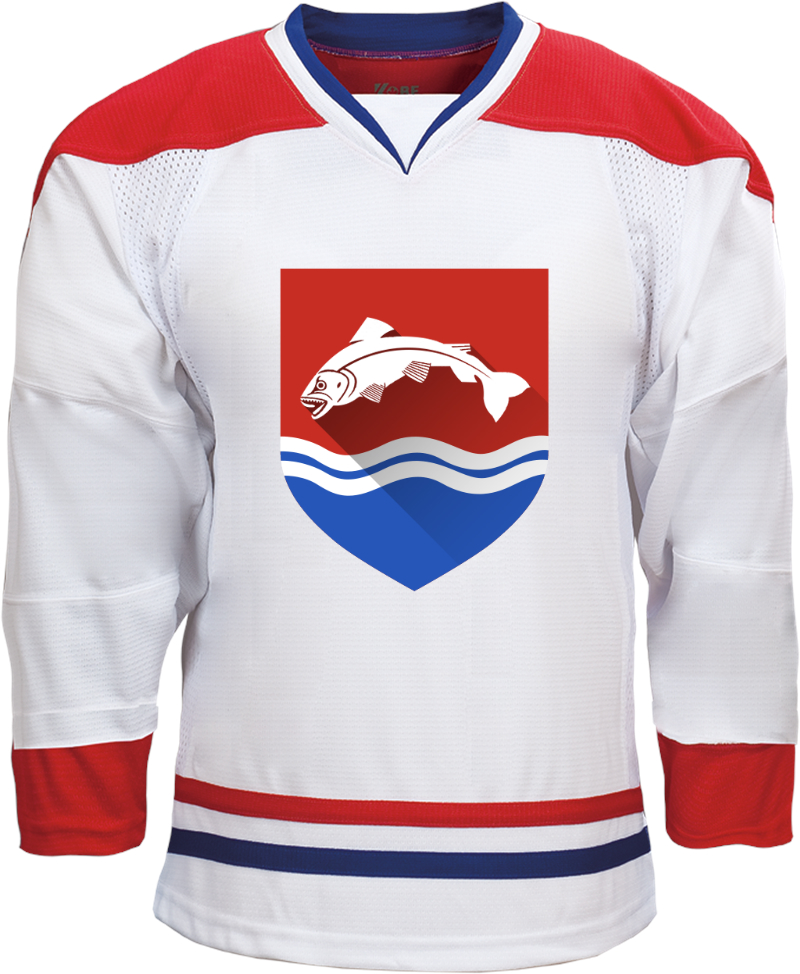 The Red White and Blue of House Tully, along with its honorable sense of duty and family make them a solid choice to sport the Montreal Canadiens' colors.
House Targaryen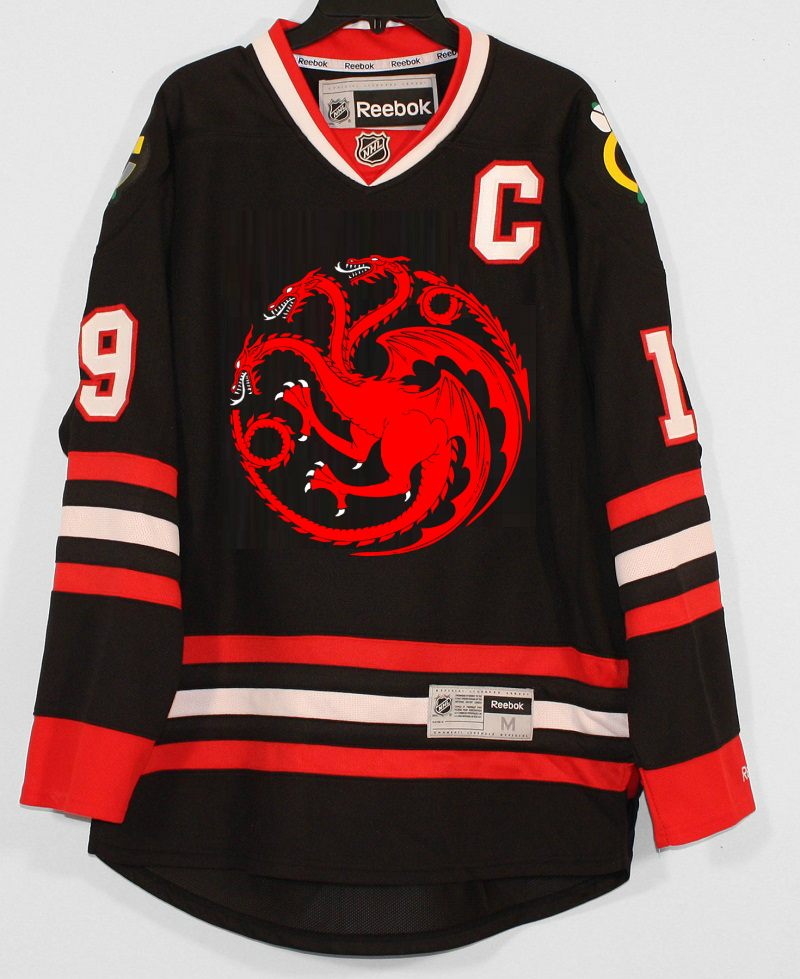 The Jersey of the Red Dragon over black background. Ancient, strong and fierce, disappeared for a short while and is now on a fierce offensive comeback. It only makes sense to give them the Chicago Blackhawks Colors
House Blackfyre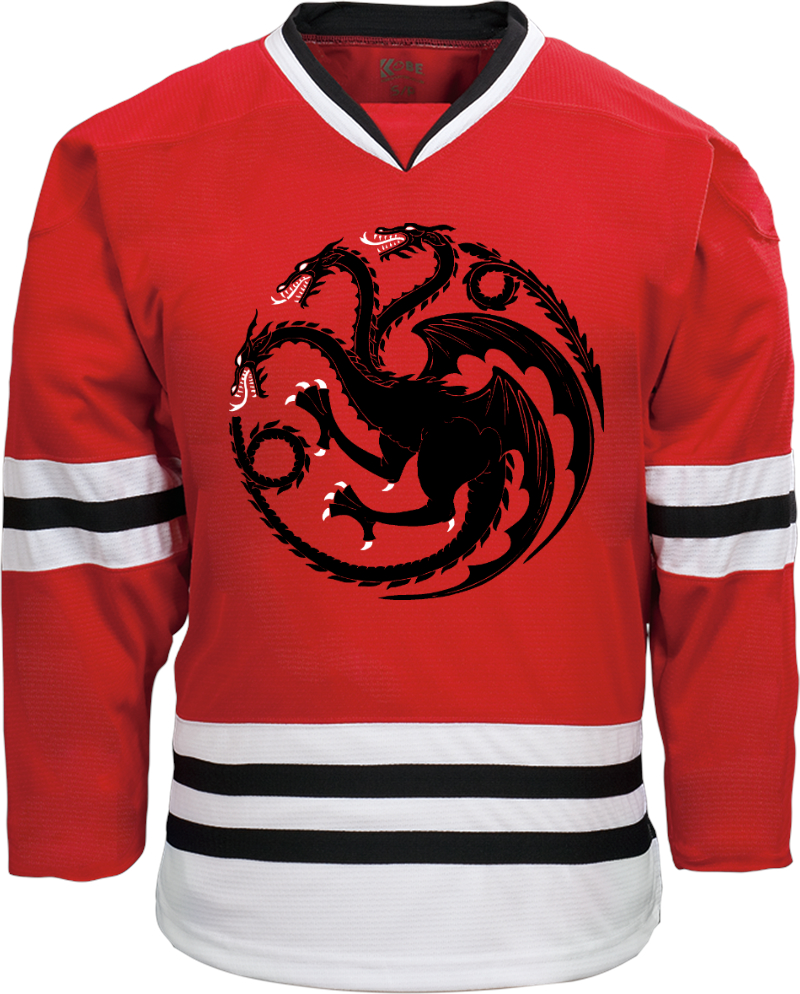 The Targaryen Bastards, unbeknownst to the show, only in the books inversed the colors of the Dragon. The Black Dragon's jersey is therefore a simple palette swap of the Red Dragon's layout.
House Stark

White, Grey and Black; Kings in the North, so it only makes sense to give House Stark the colors of the Los Angeles Kings.