Obvious Spoiler Warning. This Theory Covers the Fate of Sandor "The Hound" Clegane.
If you're not up to date with the end of Season 5 of Game of Thrones, Stop Reading.
Last We Saw The Hound…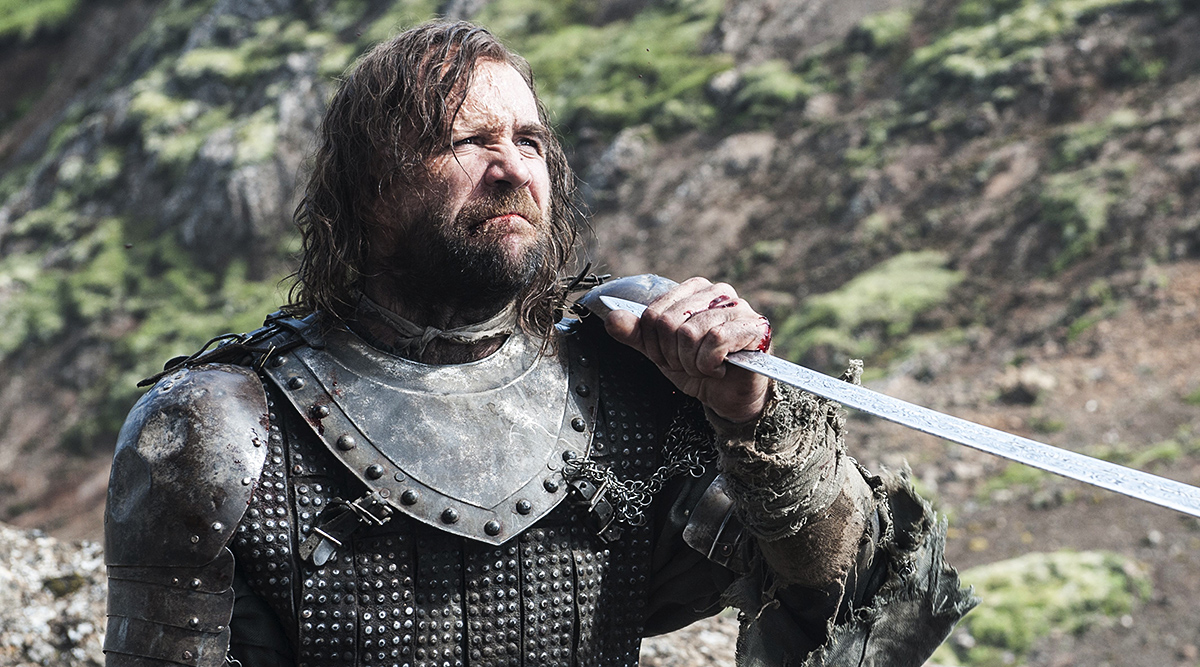 Last We Saw Our Favorite Chicken Eater, Sandor "The Hound" Clegane, was left abandoned by Arya Stark near The Vale of Arryn after his Defeat to Brienne of Tarth. He is heavily injured and cut from both the fight and the fall during that fight.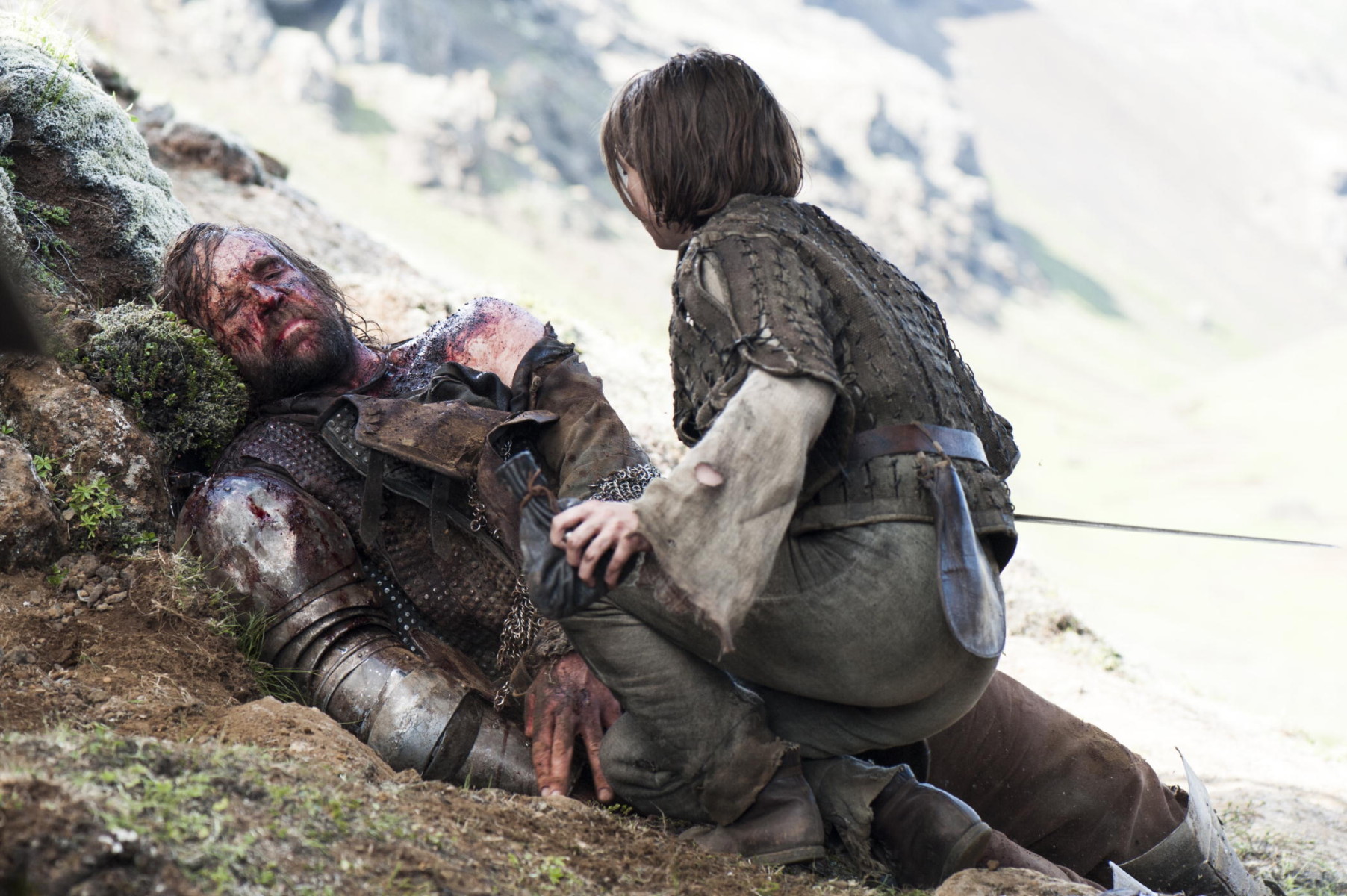 Begging Arya to give him a quick death, he was left there to rot and die slowly, even cracking a joke that he might live "if there's a maester behind that rock". Arya takes his silver, since "Dead Men Don't Need Silver" and leaves him there to rot slowly and miserably.
So he's pretty much gone, Right? NOT SO FAST!! If there's one thing Game of Thrones is great at doing, is reminding us that no one is dead, until we see the actual death scene, or a corpse.