Following their
Teaser for Season 6
that left us wondering why not only dead, but also living characters were on the Wall of Faces from the House of Black and White, HBO decided to release 16 Posters with the same theme to promote the upcoming season.
We get to see some familiar dead, and living faces of our favorite characters from the series.
The Dead Ones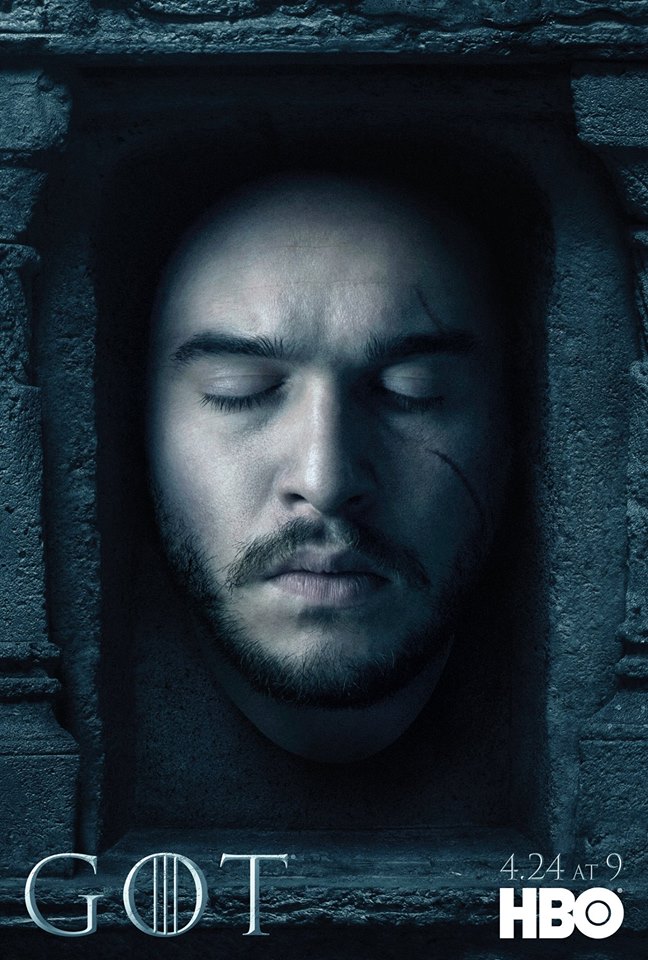 Wait, does he belong here yes or not? Despite all the hints proving he might be alive, and everyone remotely related the show claiming otherwise, it seems Jon Snow IS Dead…. We'll see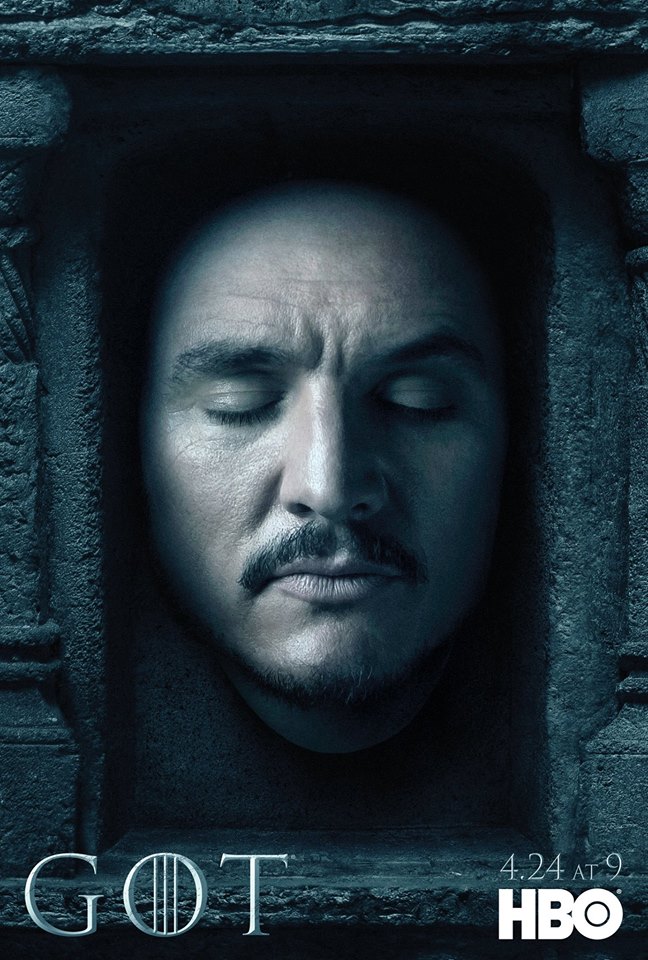 The Red Viper was quick to become a favorite, only to have his head squashed by the Mountain. Even the Actor, Pedro Pascal has mentioned how he misses that character the most.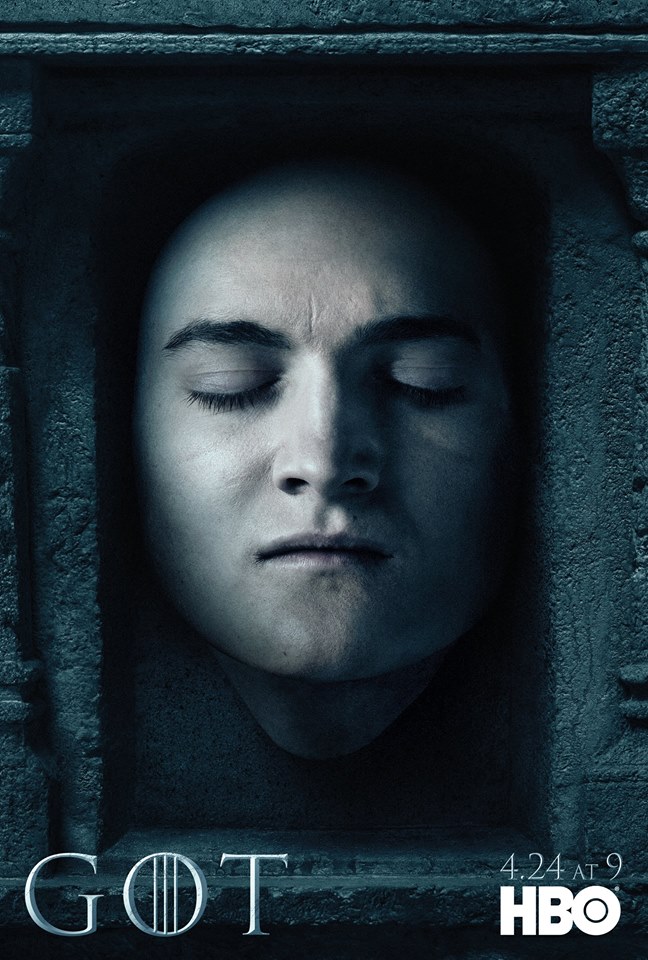 The one death that made every fan enjoy the Purple Wedding (for his face turning Purple from the poison).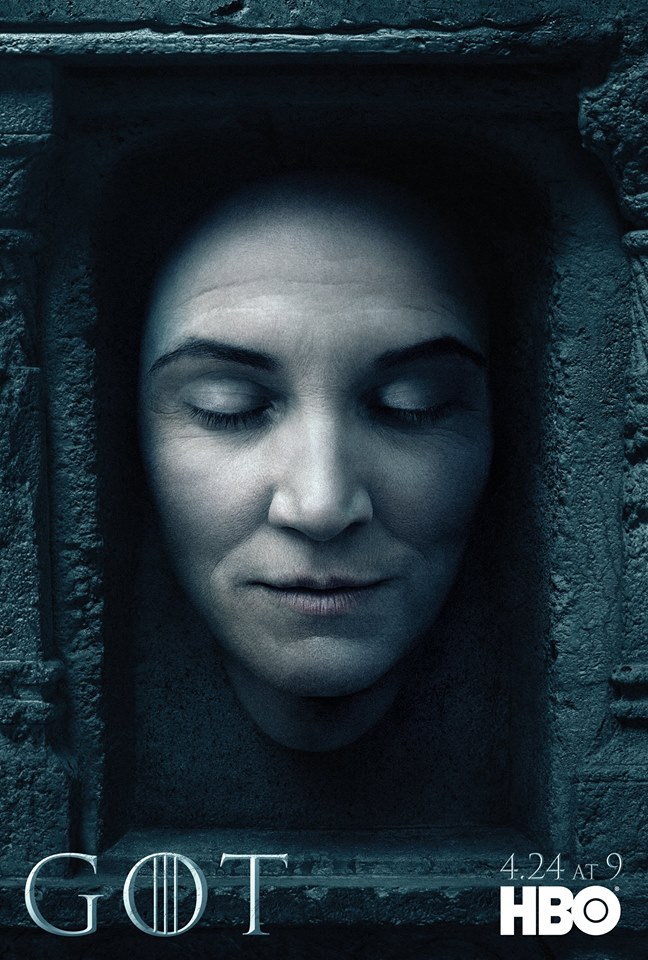 The last Death from The Red Wedding we still haven't recovered from…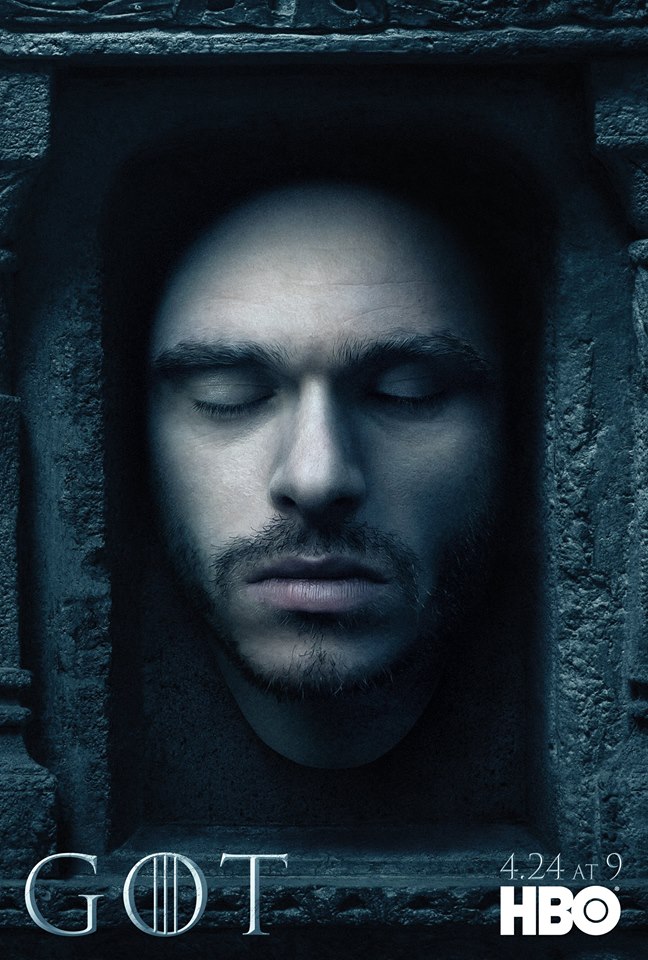 The King in The North… Or Rather, The King That Lost The North….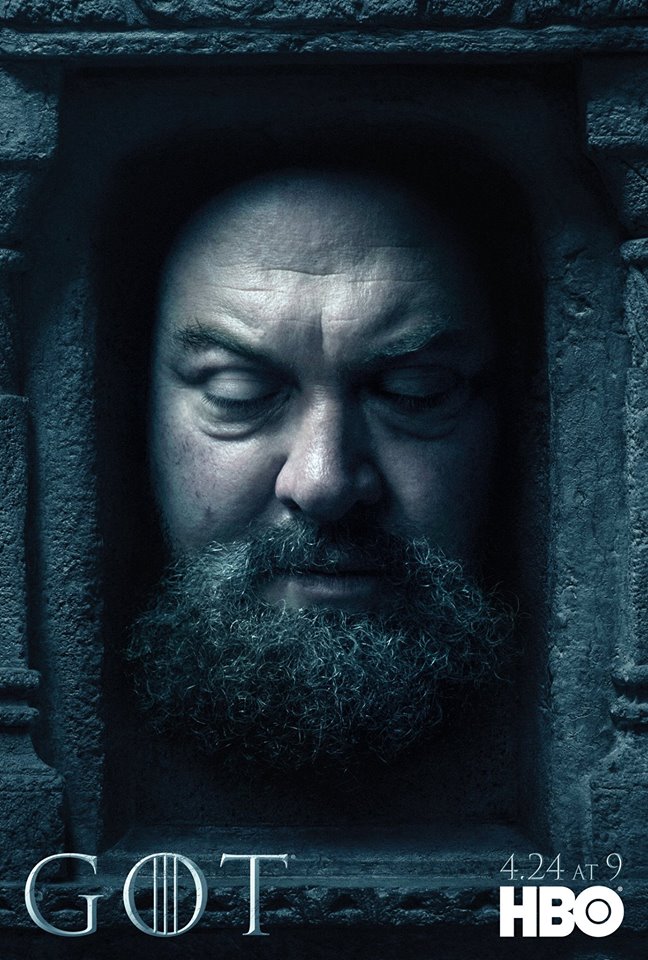 King Robert Baratheon, Killed By a Pig. There have been rumors of him appearing in season 6 via Flashback. Let's hope so. He was a great character.