On May 22nd, EW released a second batch of promotional pictures for the seventh season of "Game of Thrones"
Daenerys Rides Drogon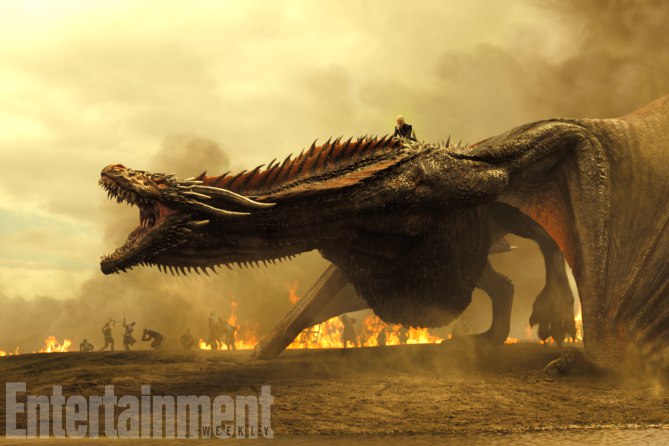 There's a reason why this photo was used as the cover photo, it is because of its pure epicness. Drogon has considerably grown in size, with his mother Daenerys riding him, in what seems to be a battleground where Daenerys and her troops of Dothraki and Unsullied are fighting (most likely) Lannister soldiers.
Arya Rides North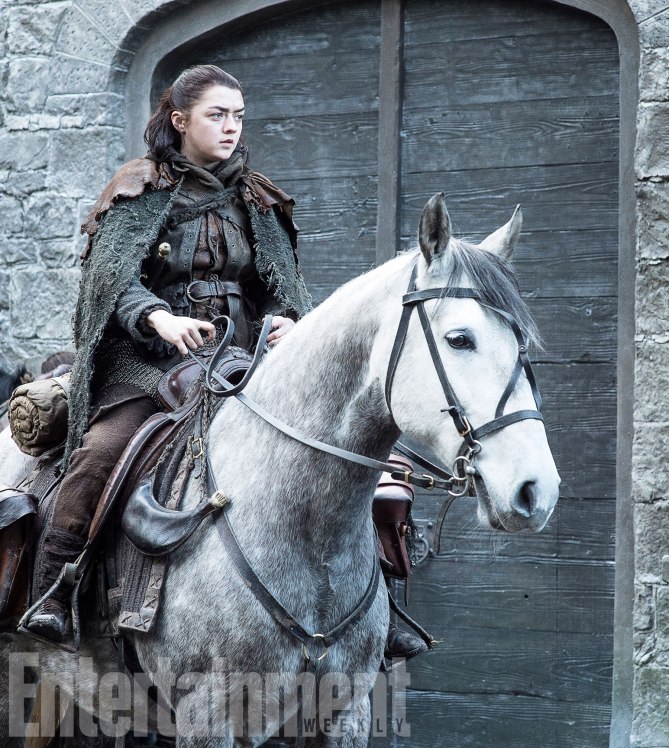 Arya is riding North after avenging her mother and brother in the Twins last season. The door looks similar to the one of the Inn at the Crossroads where her and Gendry had parted ways with Hot Pie, before joining the Brotherhood without Banners.
Jon Snow In Winterfell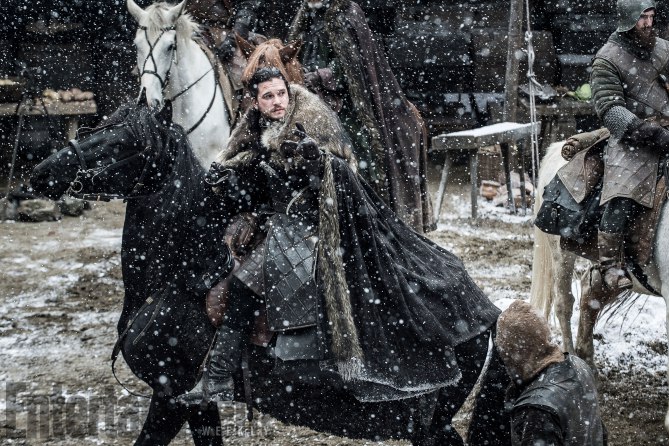 Winter is here and so is snow.
Littlefinger and Sansa In Winterfell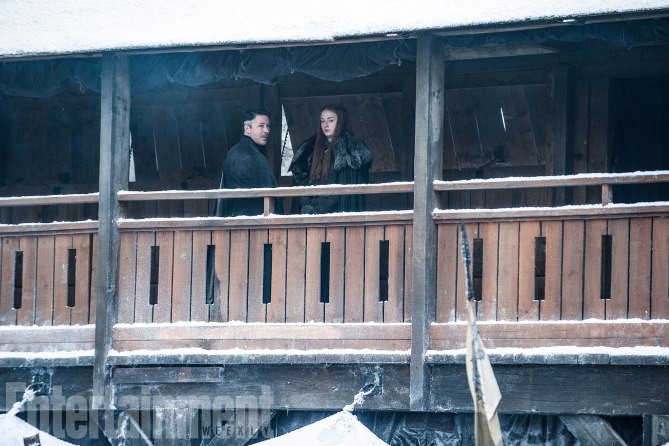 Littlefinger is most likely trying to play his schemes on Sansa and turn her against her brother (cousin).
BTS – Iron Throne Room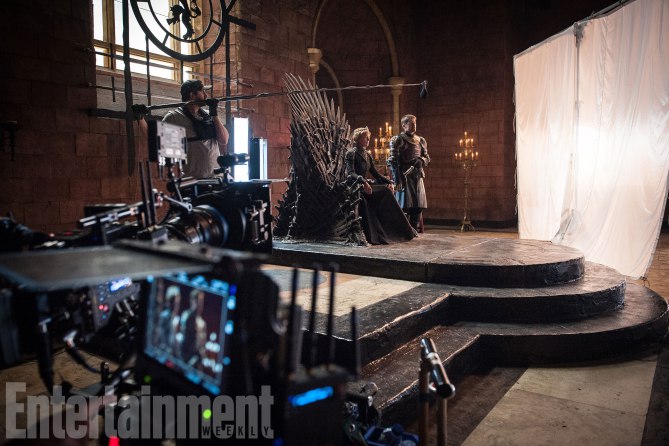 A neat Behind the Scene photo of the Iron Throne.
BTS – Brienne Of Tarth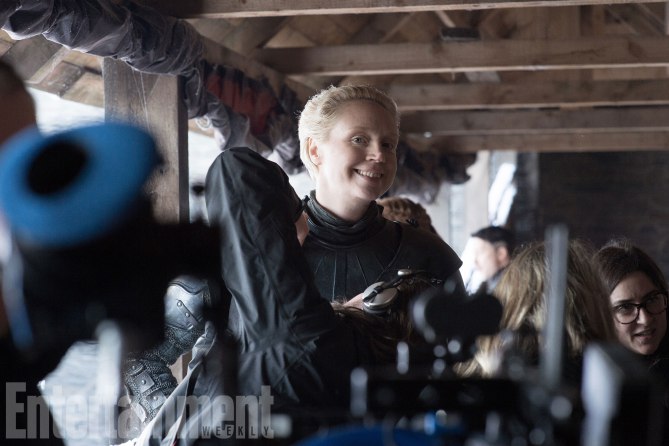 Behind the Scene photo of a smiling Gwendoline Christie (Brienne Of Tarth), something her character has yet to do at least once in the show.
BTS – Tormund In Winterfell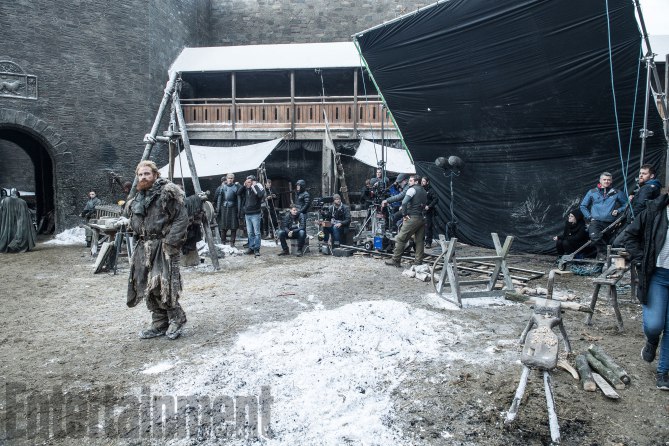 The last Behind the Scene photo released is one of Tormund in the Courtyard of Winterfell.

SEASON 7 OF GAME OF THRONES PREMIERES JULY 16TH 2017