Artist Hilary Heffron from Hilarious Delusions has made these stunning artwork of our favorite Game of Thrones Character rocking modern tattoos.
Jon Snow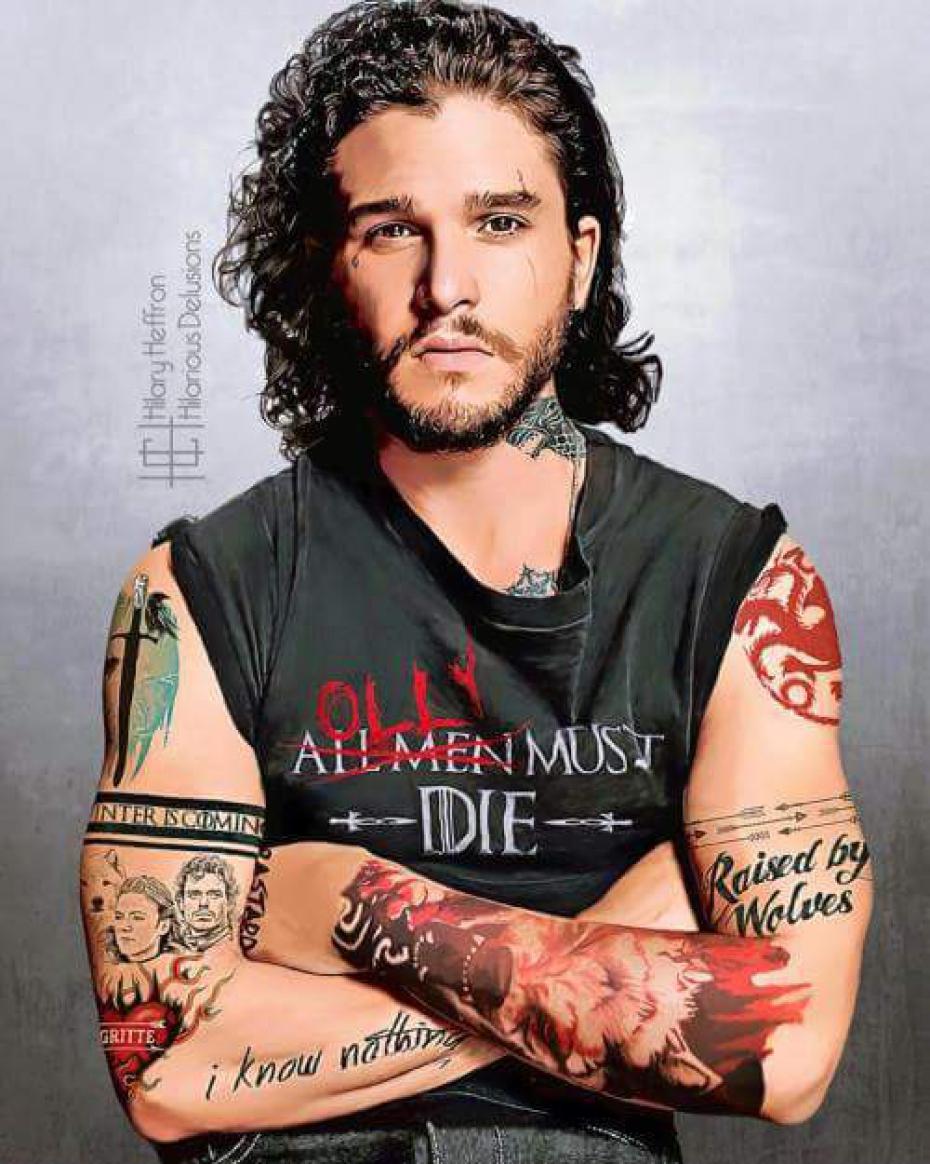 The Bastard of Winterfell? Or The Prince That Was Promised? The Stark AND Targaryen Tattoos on each side tend to lean towards the latter…
Daenerys Targaryen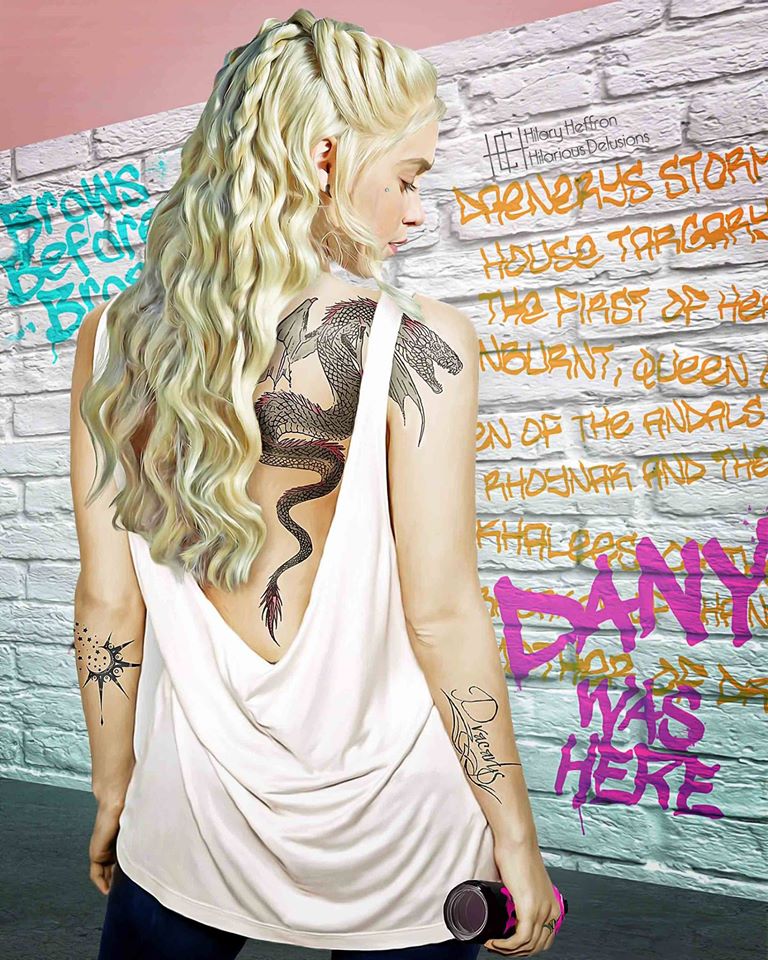 The Mother of Dragons spits that Dracarys (Dragonfire)
Khal Drogo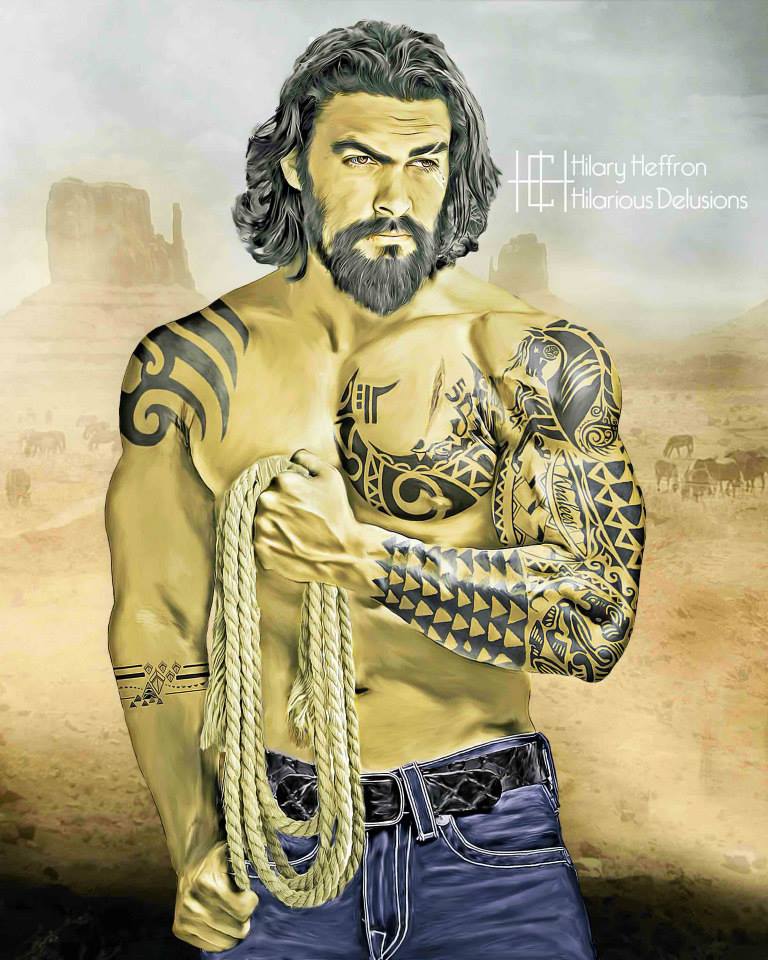 This one should come as no shocker, seeing the Dothraki Warlord rocking Tribal and Horse themed tattoos, even moreso considering his portrayal by Jason Momoa.