It All Started With Jon Snow's Fate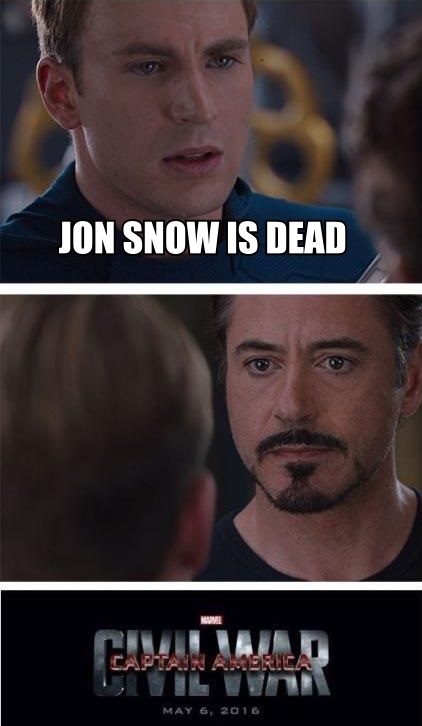 I guess we'll know the answer to that when Season 6 airs… (This IS a Spoiler Free Article)
Then Stannis' Claim To The Throne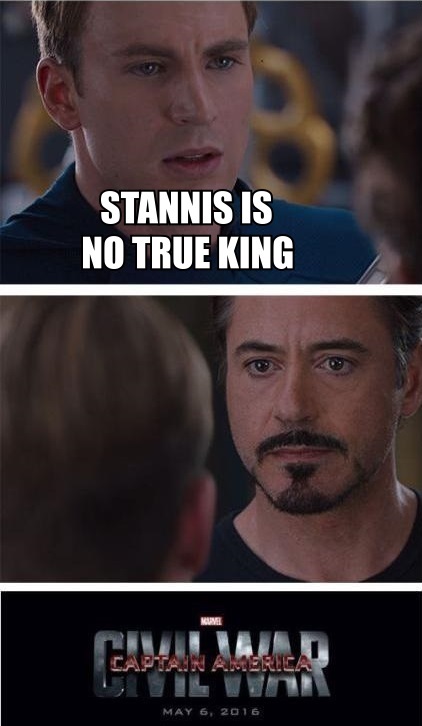 The One True King still has doubters to his claim. Some even say he may even still be around…..

Obviously, Rogers Got The Starks Involved…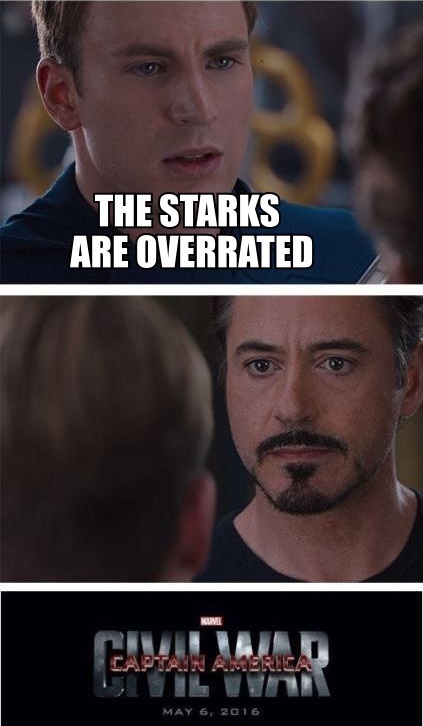 Involving the family in the argument: Not Cool Captain. Not Cool….
Which Led To The Age Old Argument Of Books vs. Show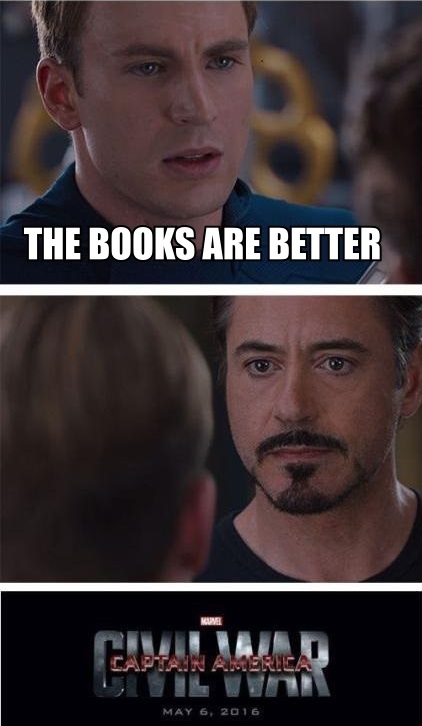 Enough you 2: They are now considered to be 2 Separate Entities, both of which are highly enjoyable in their own way. Some changes from the books were good, other changes from the books were awful.