HBO Officially released their first teaser for Season 7 of Game of Thrones on March 30th 2017. The short teaser focuses on the 3 leaders left in the show and their inevitable confrontations. The teaser, mainly split into 4 parts with Cersei, Jon and Daenerys, sets the stage to where Season 6 had left us: Cersei Lannister is the Queen of the Seven Kingdoms, Jon Snow has been proclaimed King in the North, and Daenerys Targaryen, along with her dragons and her allies, are headed to Westeros. Winter is here, and the White Walker threat is now bigger than ever.
You can watch the teaser here:


Breaking this short teaser down, it can easily be split into 4 parts.
I) The Long Walk
Cersei Lannister In The Red Keep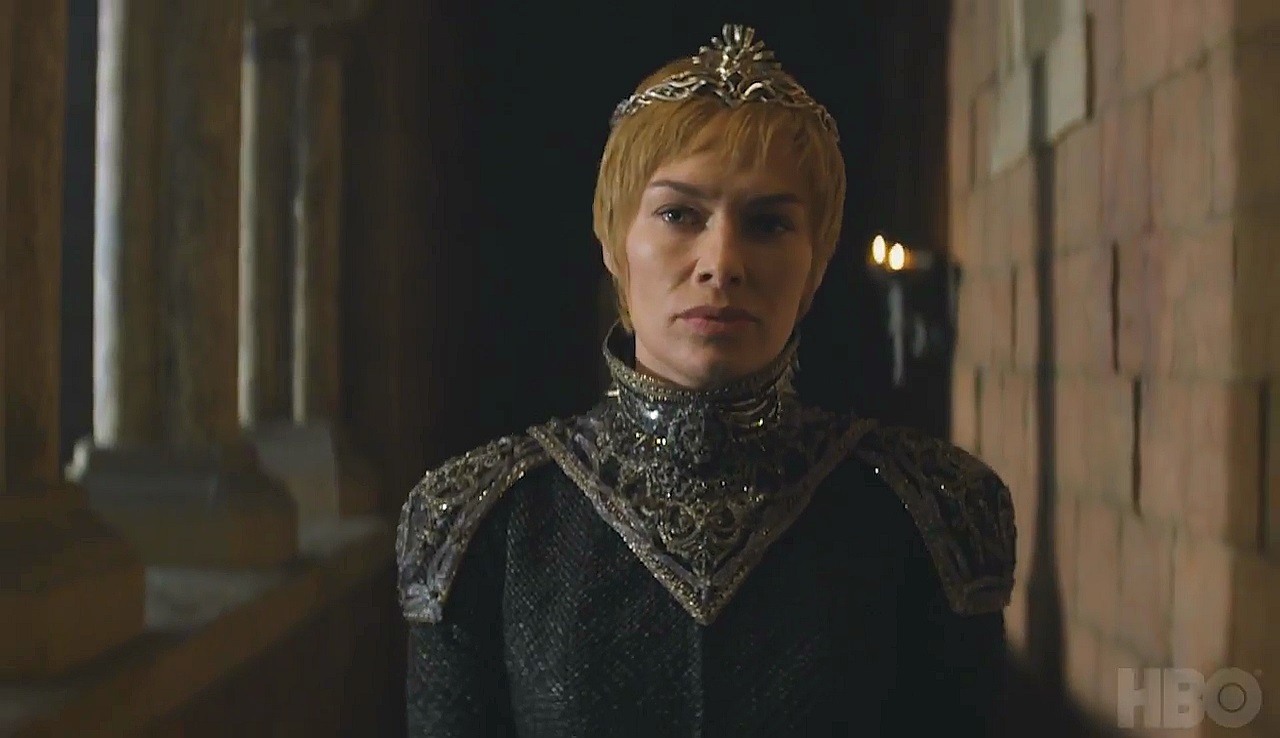 The teaser starts with the newly coronated Queen of the Seven Kingdoms making her long walk inside the Red Keep in Kings Landing.
Jon Snow In Winterfell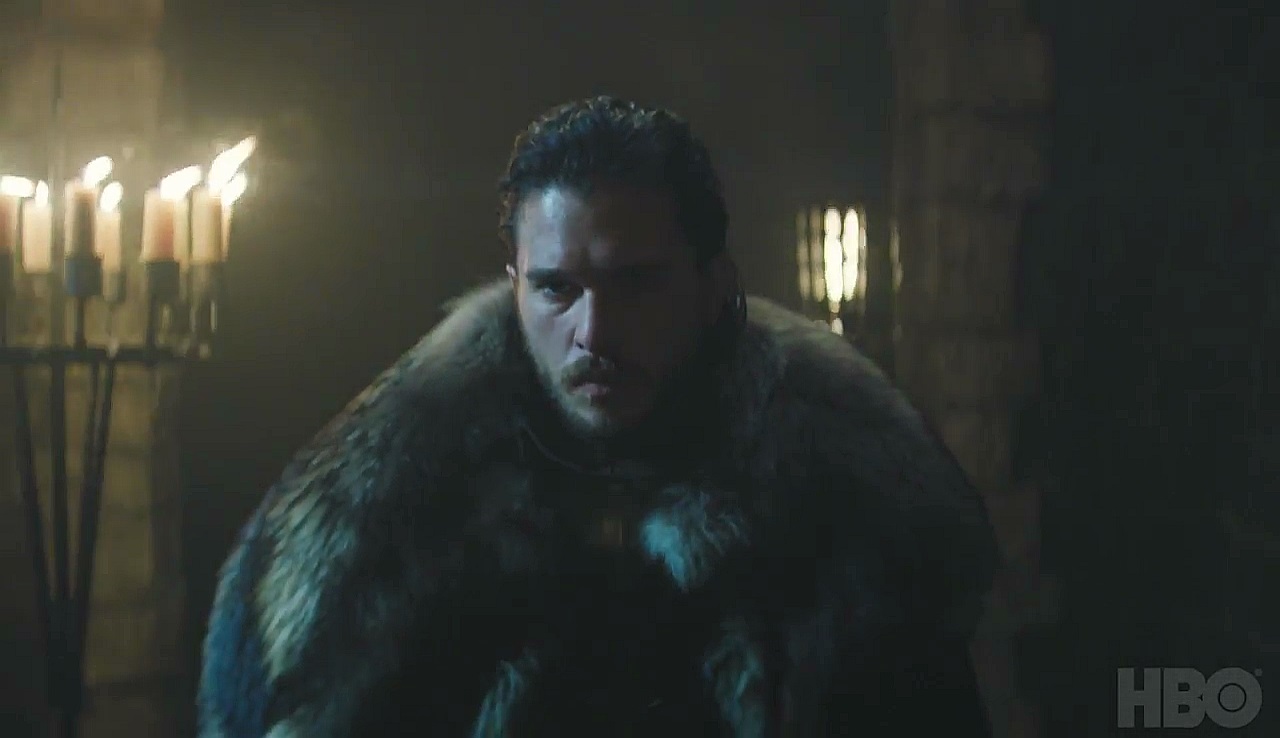 Miles away in Westeros, Jon Snow, the newly appointed King in the North by the winning Northern Houses makes his long walk inside Winterfell.
Daenerys Targaryen In Dragonstone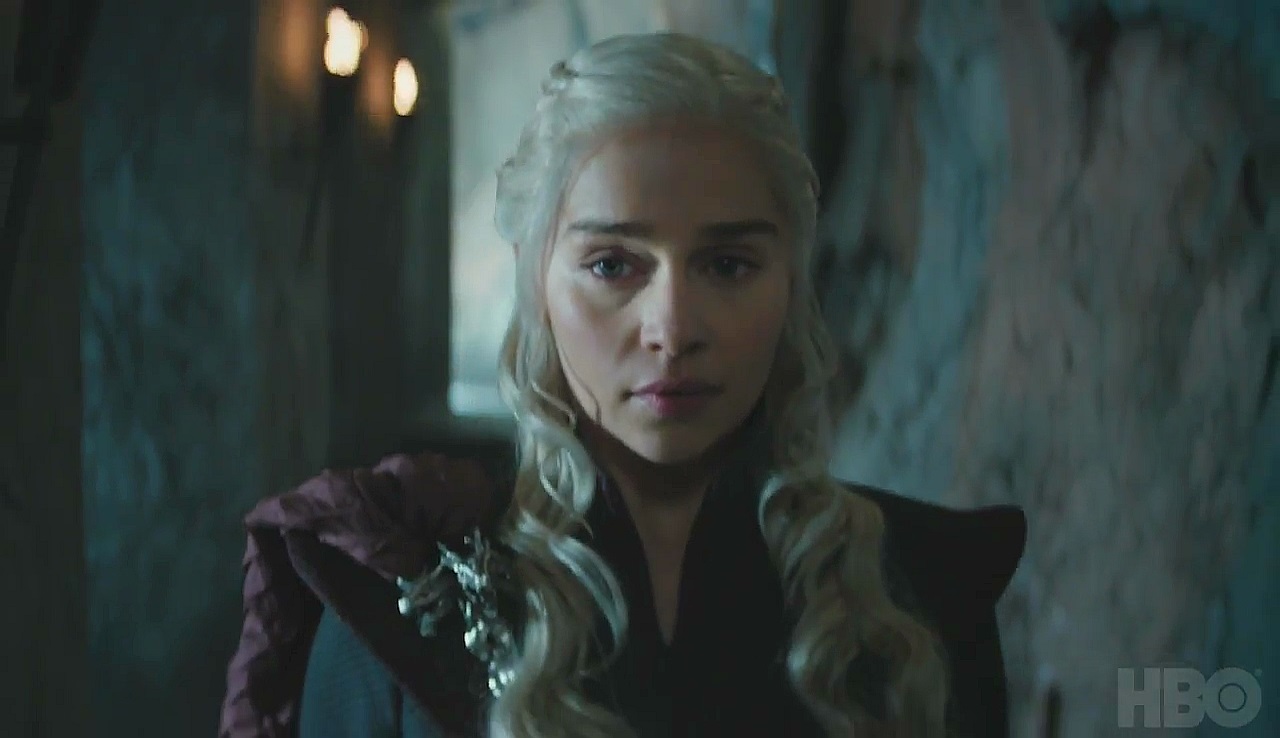 Daenerys Targaryen, wearing all black clothing fit for Westerosi Winter, is walking in what seems to be, and most likely is, the Castle of Dragonstone, her family's ancestral home on the Narrow Sea not too far from Kings Landing. Daenerys is not wasting any time in reclaiming what is hers. Dragonstone had been held by Stannis Baratheon ever since the end of Robert's Rebellion, up until his demise in Season 5.