Tormund & Brienne Of Tarth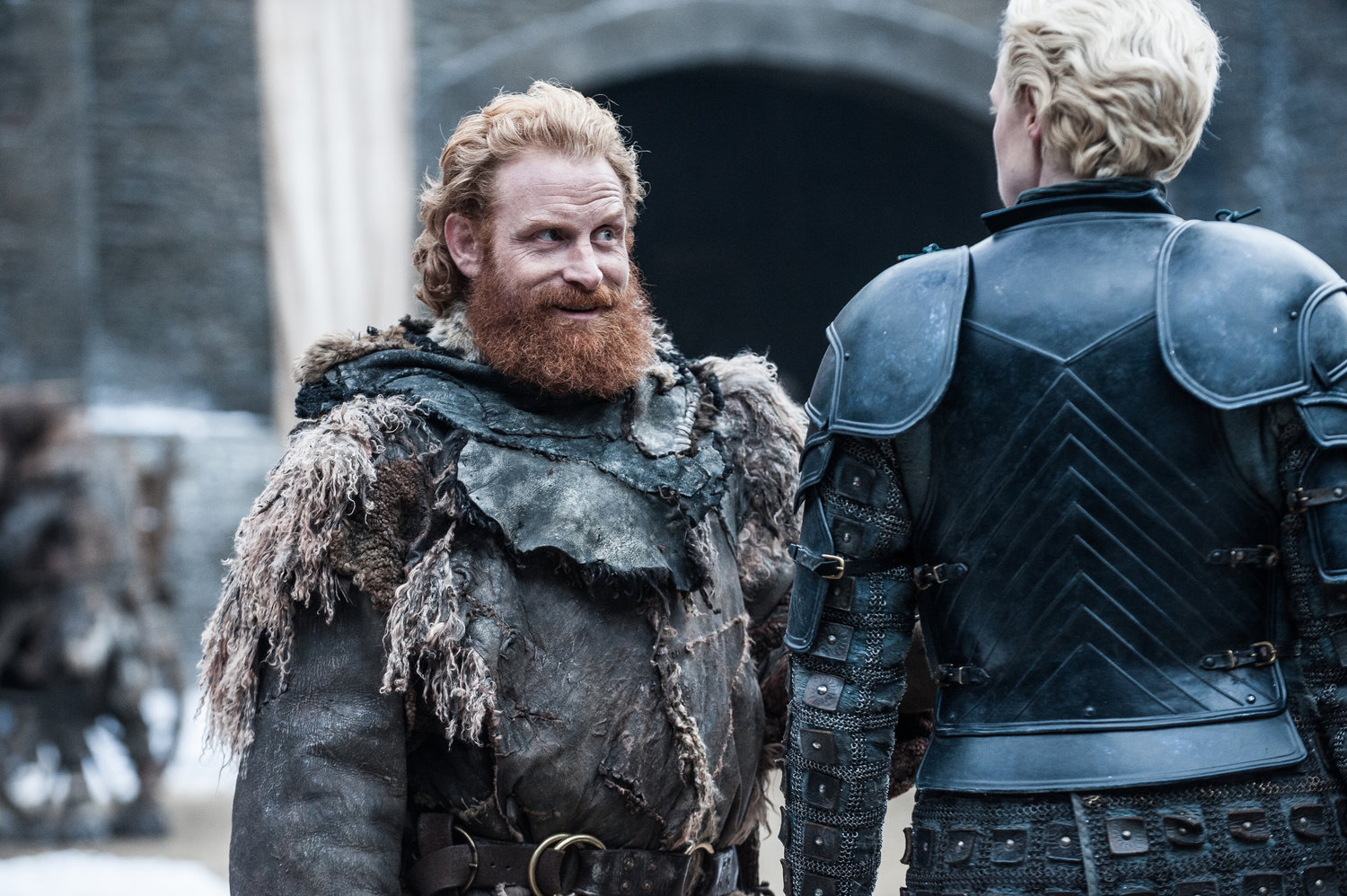 Tormund's infatuation for Brienne of Tarth was a funny comic relief in the previous season. This photo confirms Brienne's return to Winterfell, as well as Tormund's "Reunion" with this lady crush.
Petyr "Littlefinger" Baelish & Sansa Stark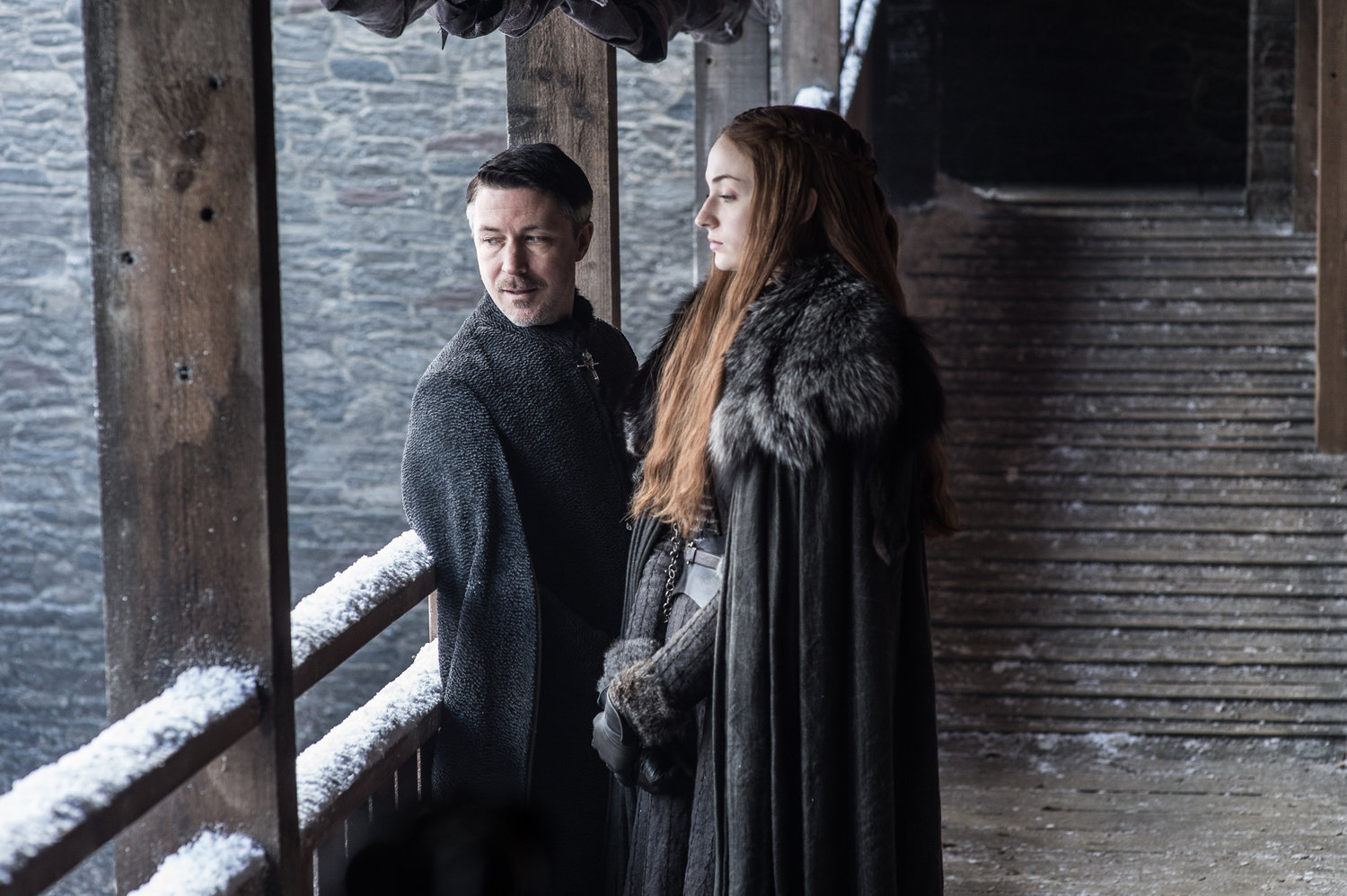 Petyr "Littlefinger" Baelish confessed his intentions to Sansa Stark in the Season Finale. He is most likely trying to scheme her against her half brother (cousin) Jon Snow.
Sandor "The Hound" Clegane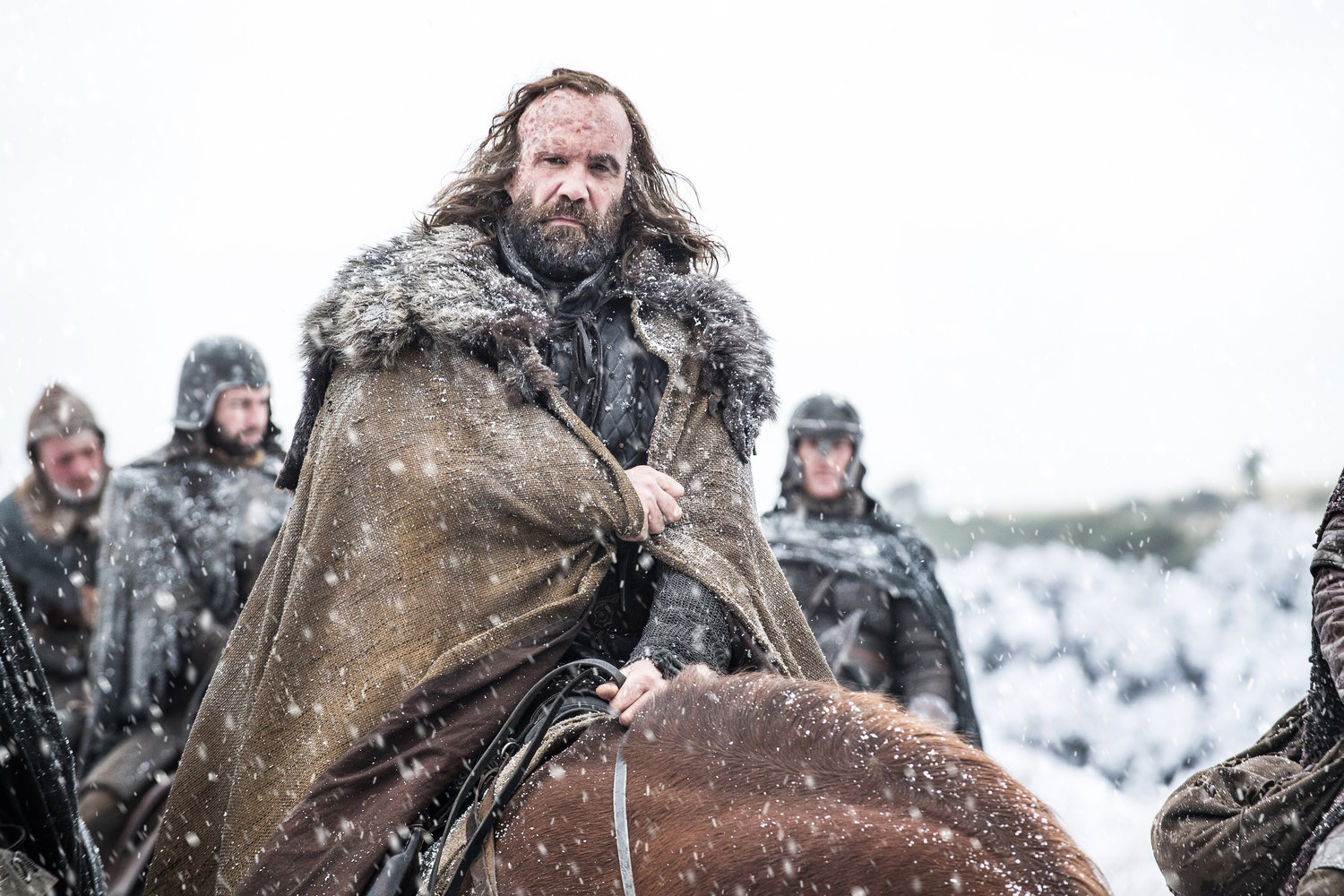 The Comeback of Season 6: Last we saw Sandor "The Hound" Clegane, he had joined Thoros of Myr, Berric Danderrion and the Brotherhood without Banners. Berric mentioned the Great War in the North, him and Thoros being believers of the Red God. Seeing The Hound in snow confirms they are heading there.

Jon Snow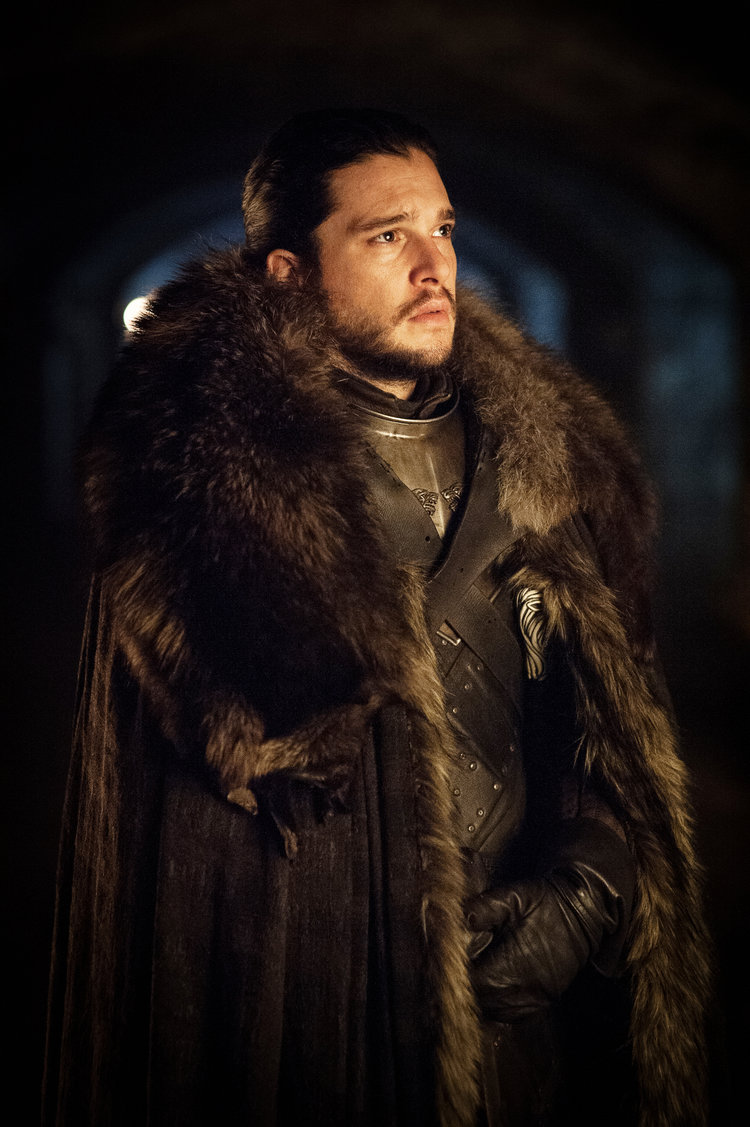 The King in the North Jon Snow stands in the crypts of Winterfell where all his Stark ancestors are buried.
Arya Stark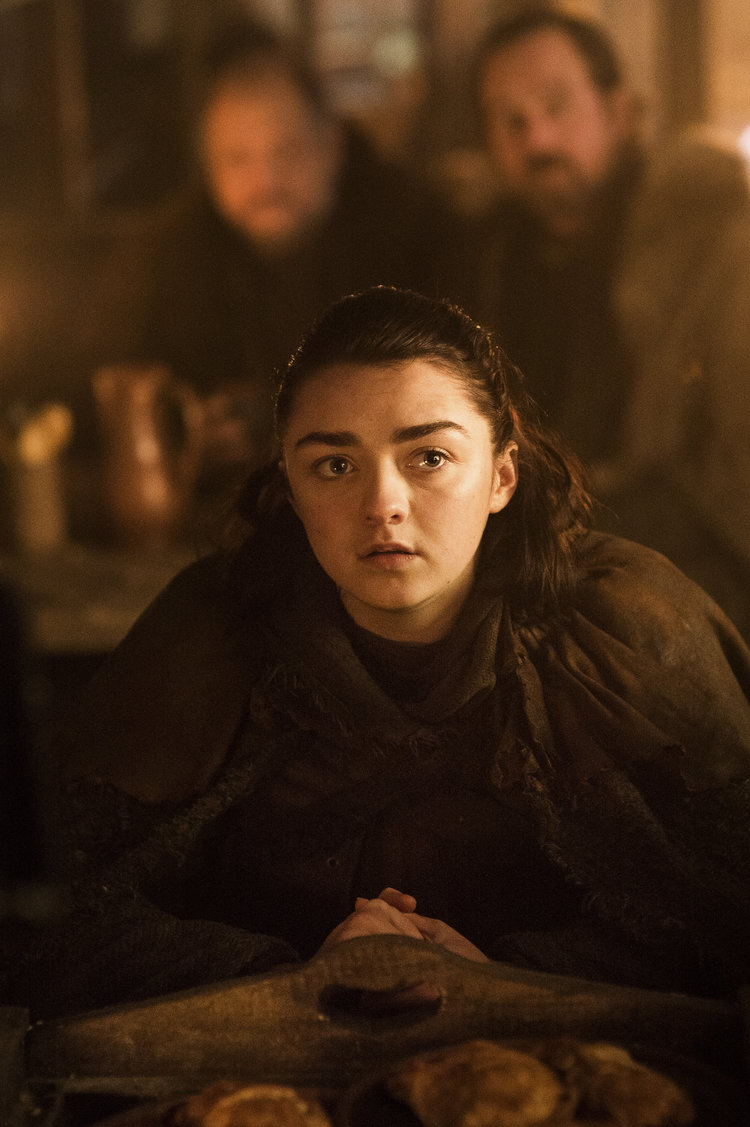 Arya Stark seems to be in the Inn at the crossroads, where she had parted ways with Hot Pie in Season 3. Maybe she'll finally get to tastes his new and improved Direwolf Bread Loaf.