On May 4th, Entertainment Weekly released 15 Official Promotional Pictures for the upcoming Season 7 of "Game of Thrones"
Queen Cersei Lannister & Jaime Lannister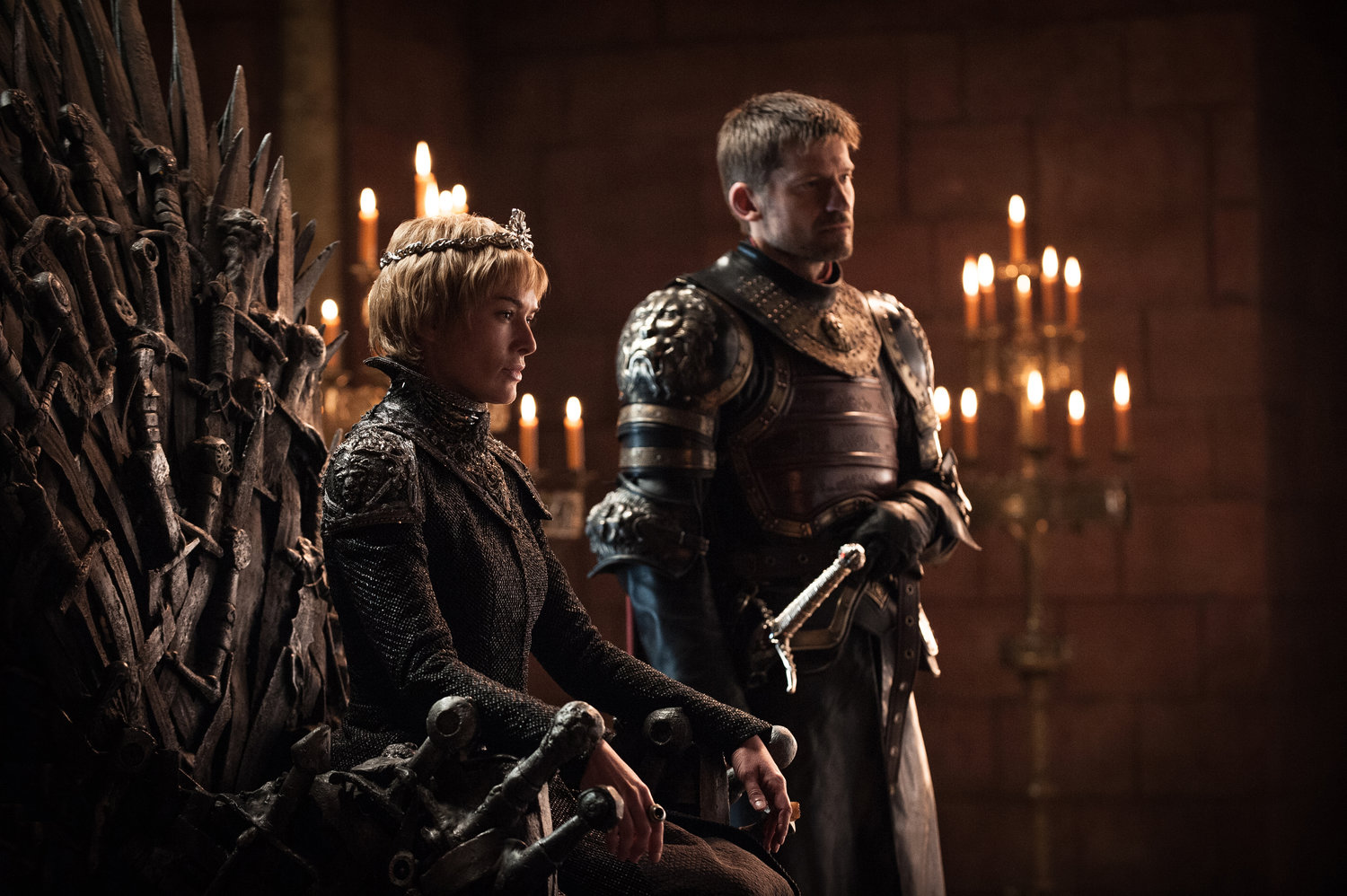 The Queen of the Seven Kingdoms, Cersei Lanniter sits on her throne with her lover/bodyguard/brother Jaime Lannister at her side.
Lyanna Mormont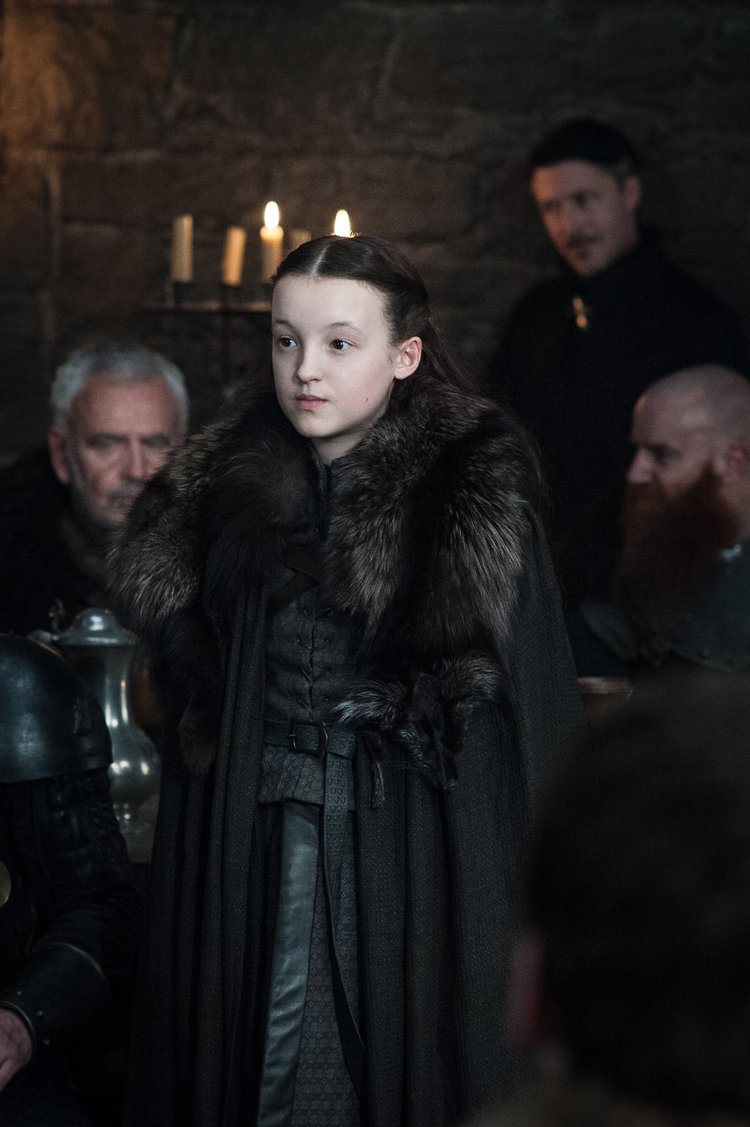 The leader of House Mormont quickly became a fan favorite after her impressive appearance in Season 6.
Davos Seaworth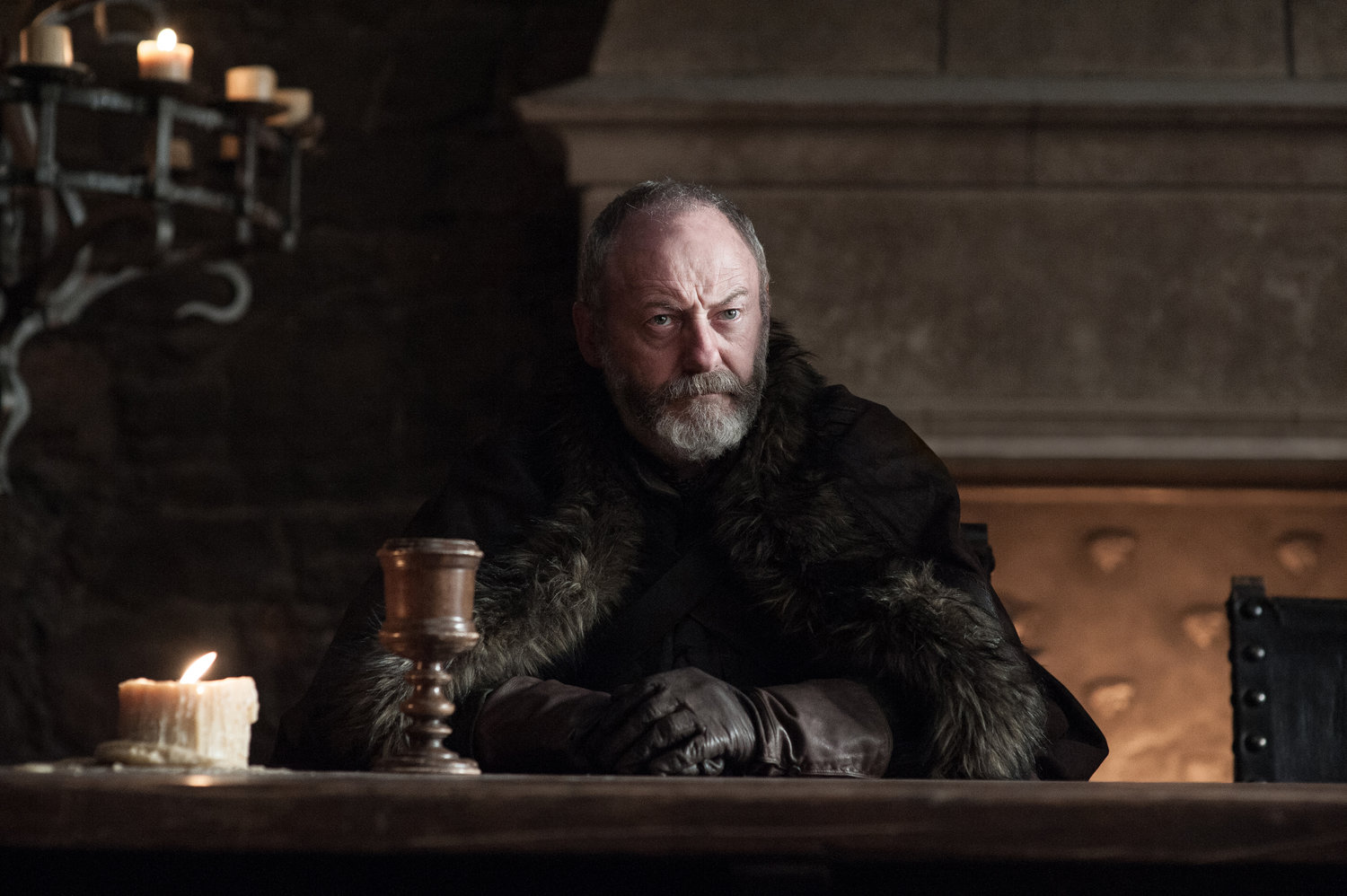 Jon Snow's right hand man sits at the counsel table in Winterfell

Samwell Tarly & Gilly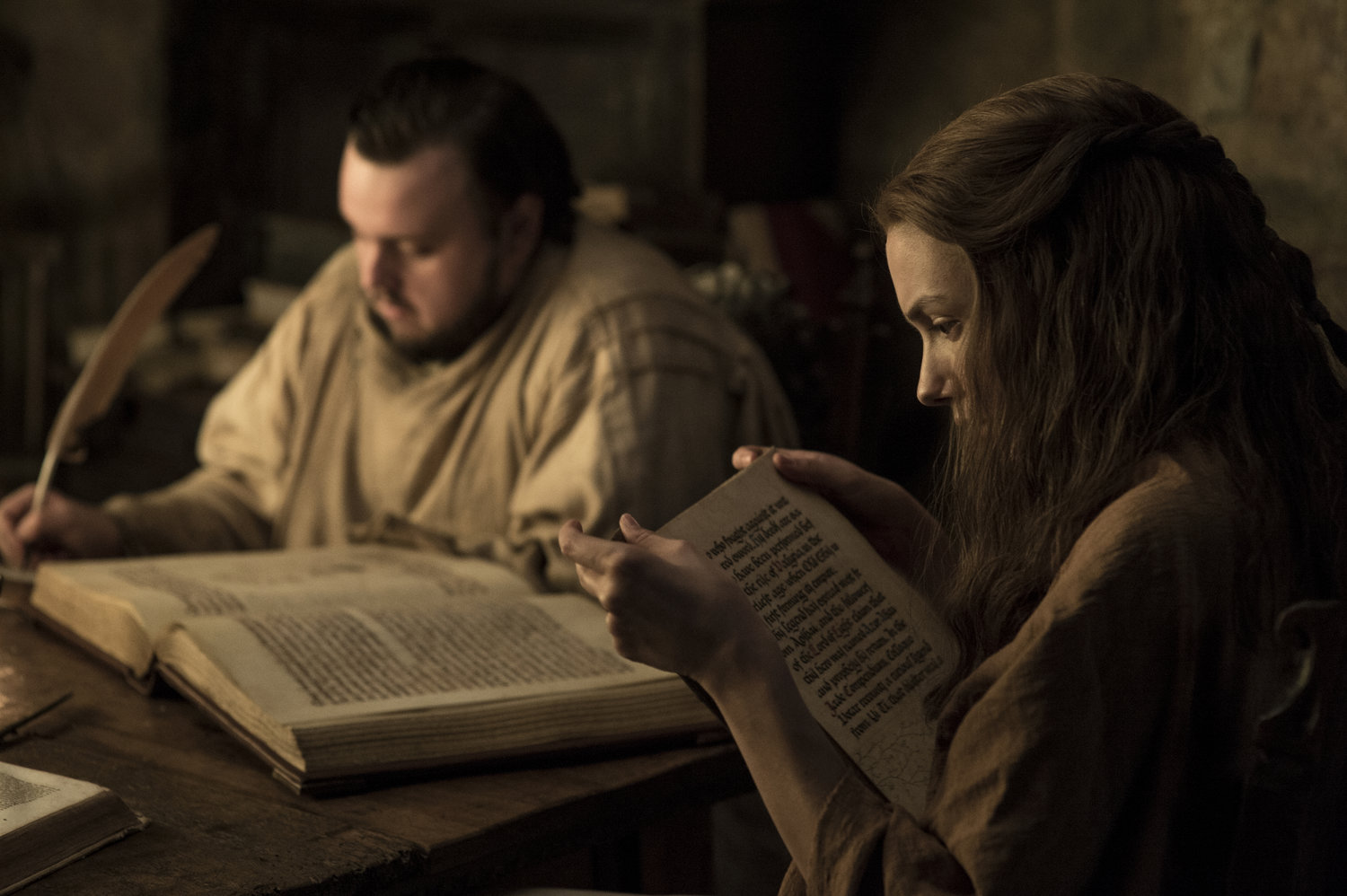 Samwell Tarly and Gilly study in the Library in the Citadel where Sam is training to become a Maester for the Nights Watch.
Meera Reed & Bran Stark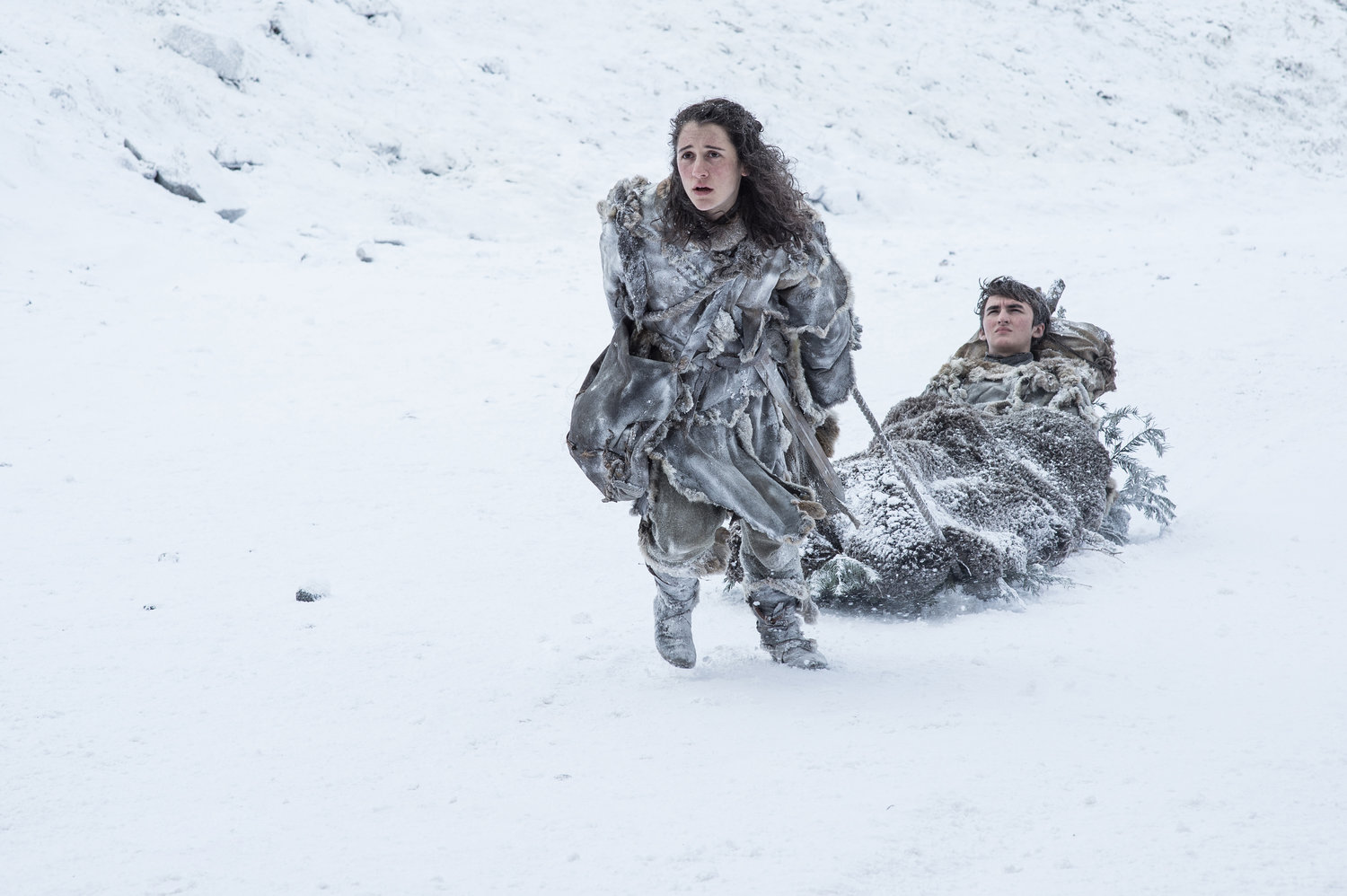 Meera Reed continues dragging a crippled Bran Stark South of the Wall after the disastrous events of Season 6.