On May 4th, Entertainment Weekly released 15 Official Promotional Pictures for the upcoming Season 7 of "Game of Thrones"
Queen Cersei Lannister & Jaime Lannister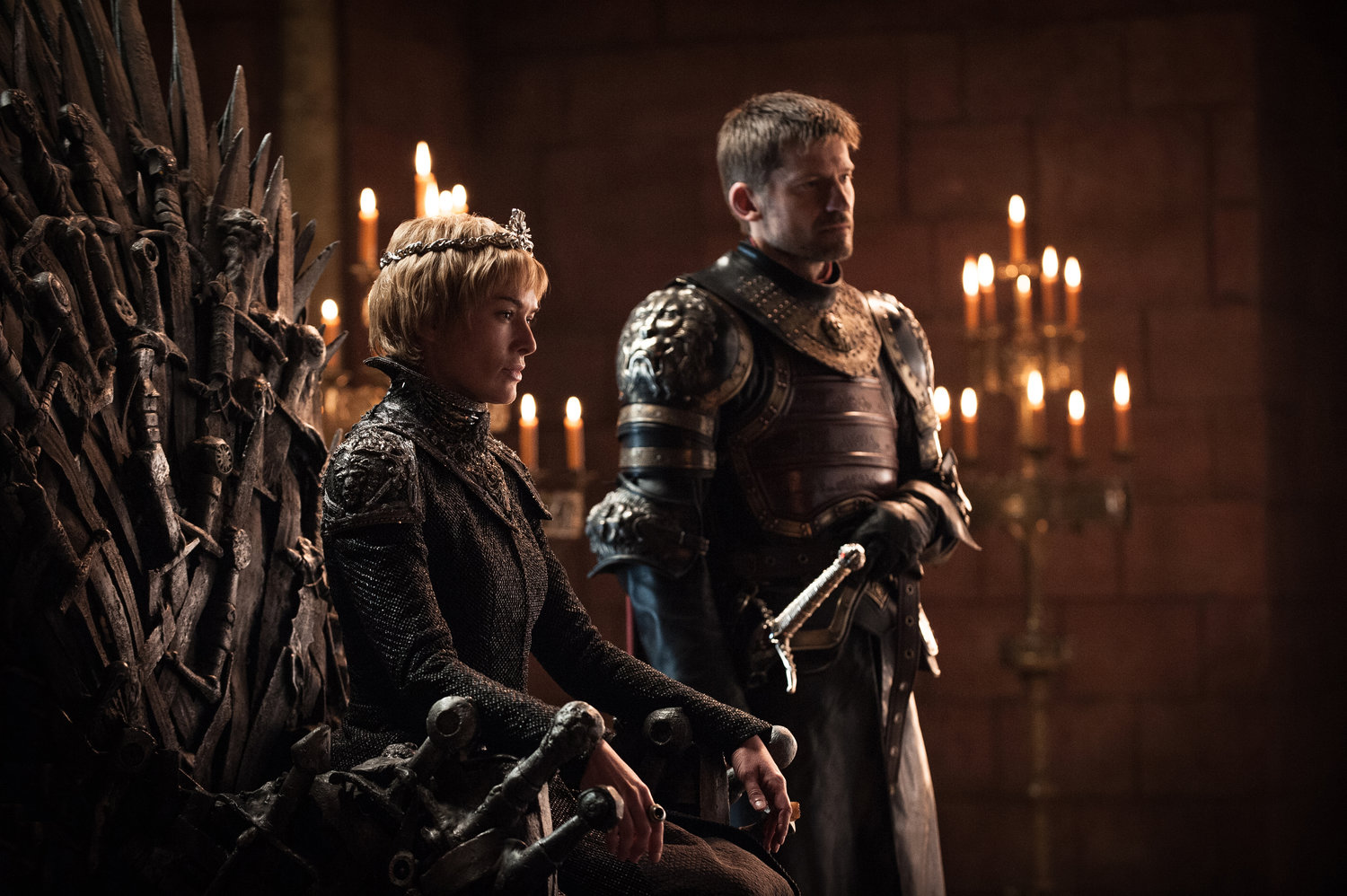 The Queen of the Seven Kingdoms, Cersei Lanniter sits on her throne with her lover/bodyguard/brother Jaime Lannister at her side.
Lyanna Mormont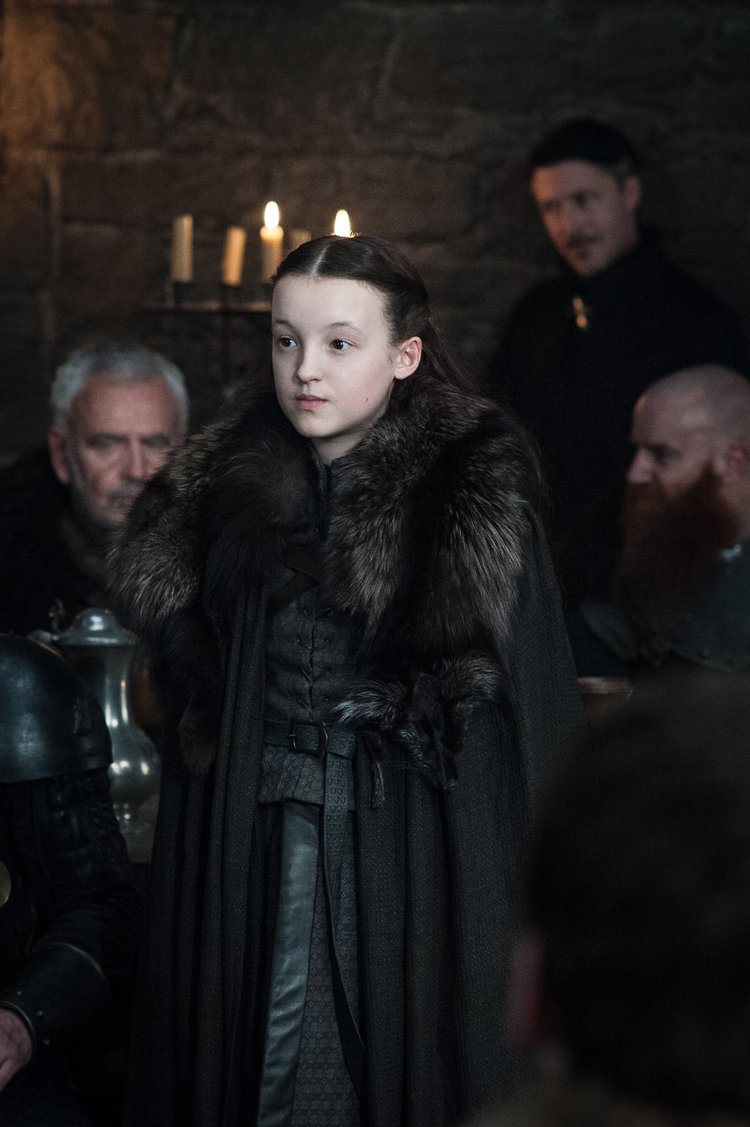 The leader of House Mormont quickly became a fan favorite after her impressive appearance in Season 6.
Davos Seaworth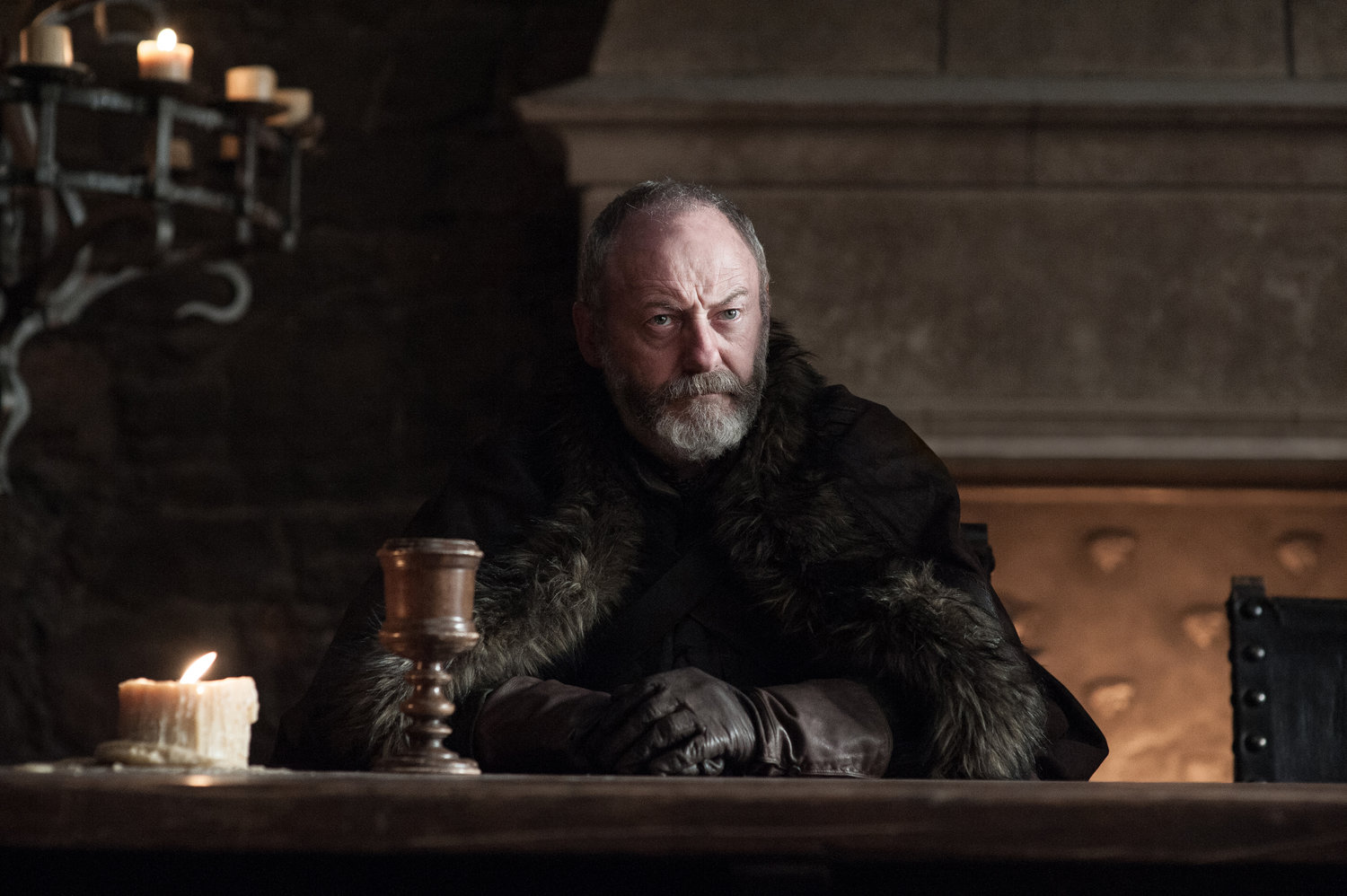 Jon Snow's right hand man sits at the counsel table in Winterfell
Samwell Tarly & Gilly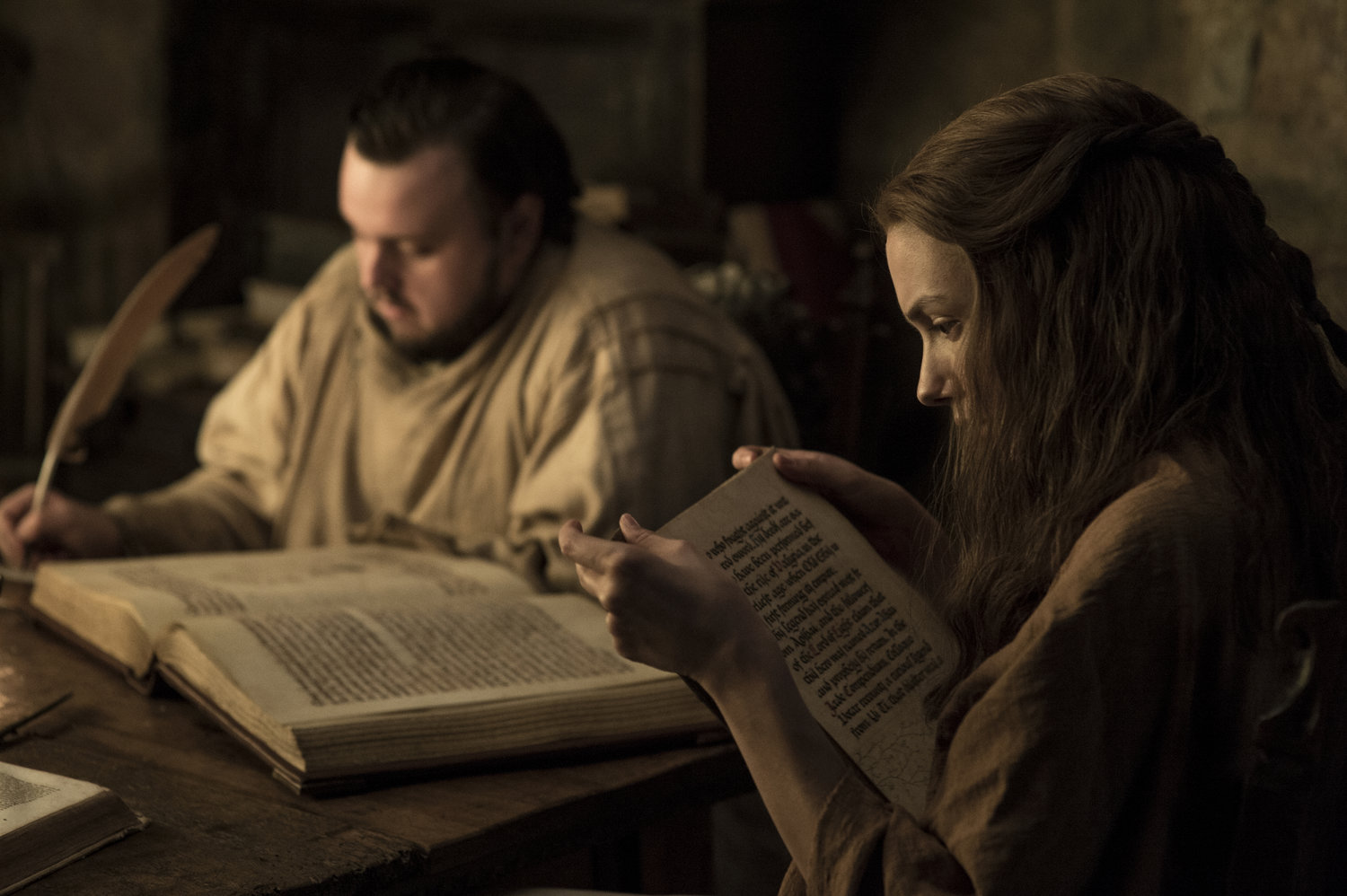 Samwell Tarly and Gilly study in the Library in the Citadel where Sam is training to become a Maester for the Nights Watch.
Meera Reed & Bran Stark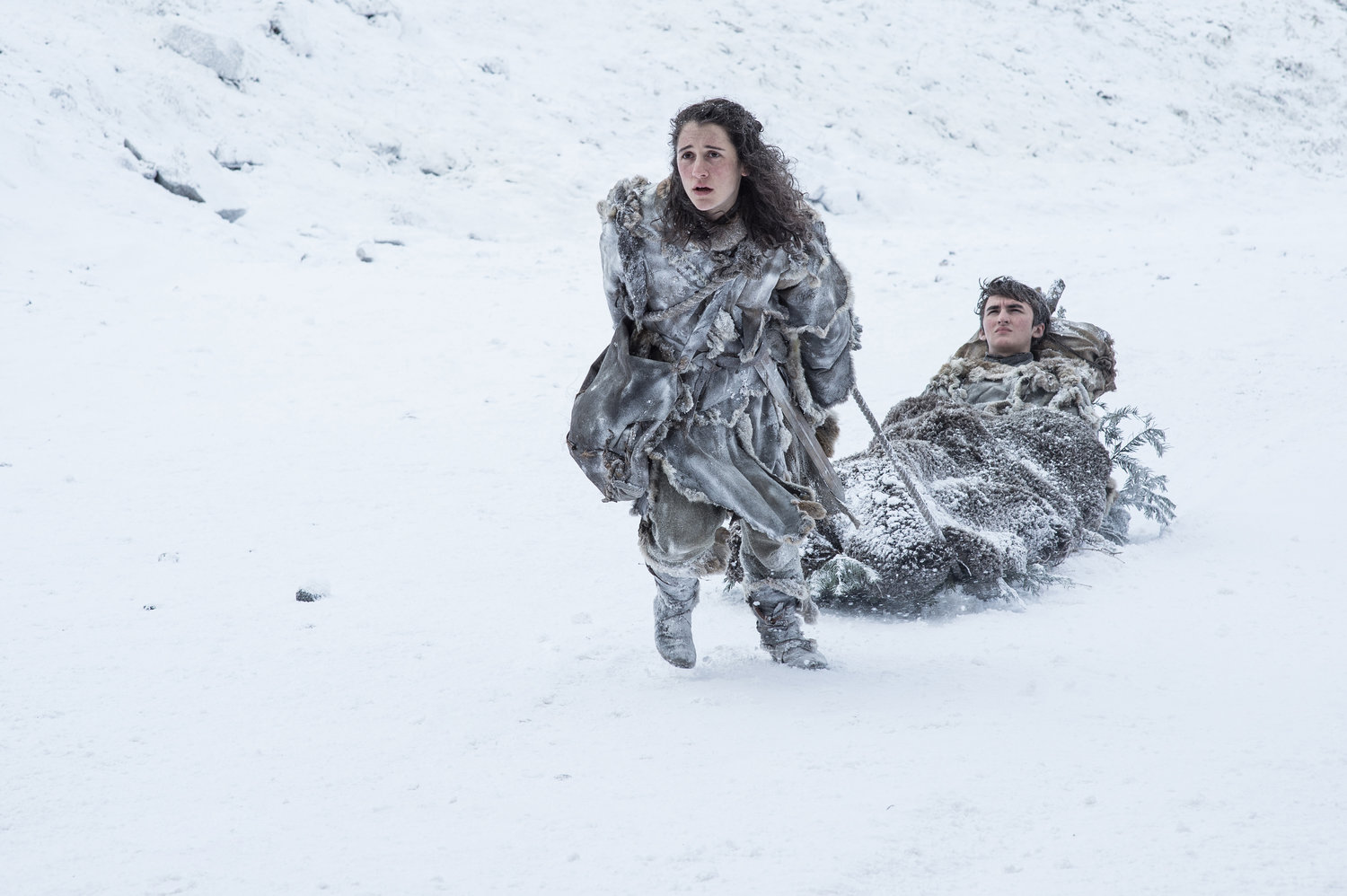 Meera Reed continues dragging a crippled Bran Stark South of the Wall after the disastrous events of Season 6.
Tormund & Brienne Of Tarth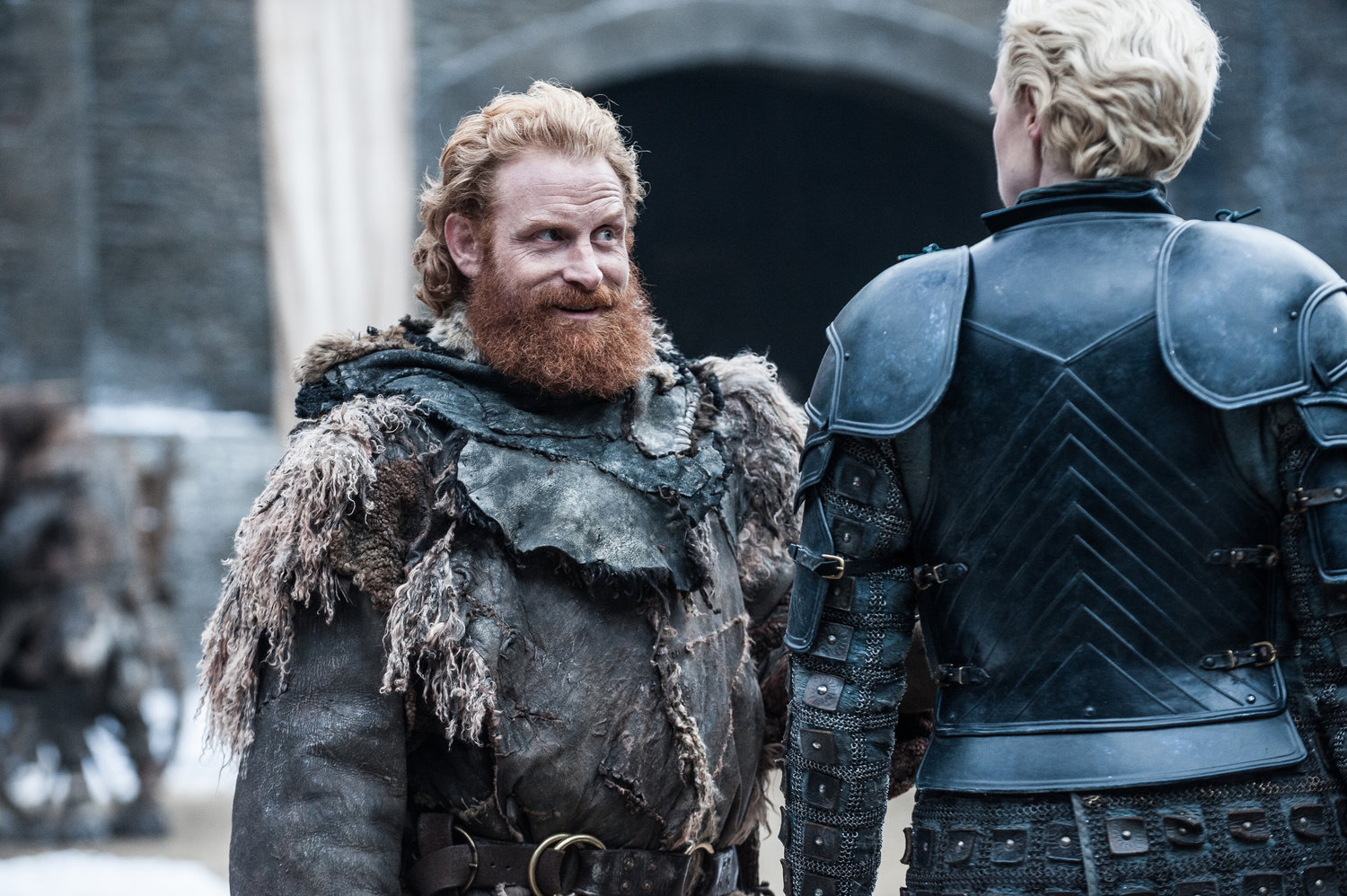 Tormund's infatuation for Brienne of Tarth was a funny comic relief in the previous season. This photo confirms Brienne's return to Winterfell, as well as Tormund's "Reunion" with this lady crush.
Petyr "Littlefinger" Baelish & Sansa Stark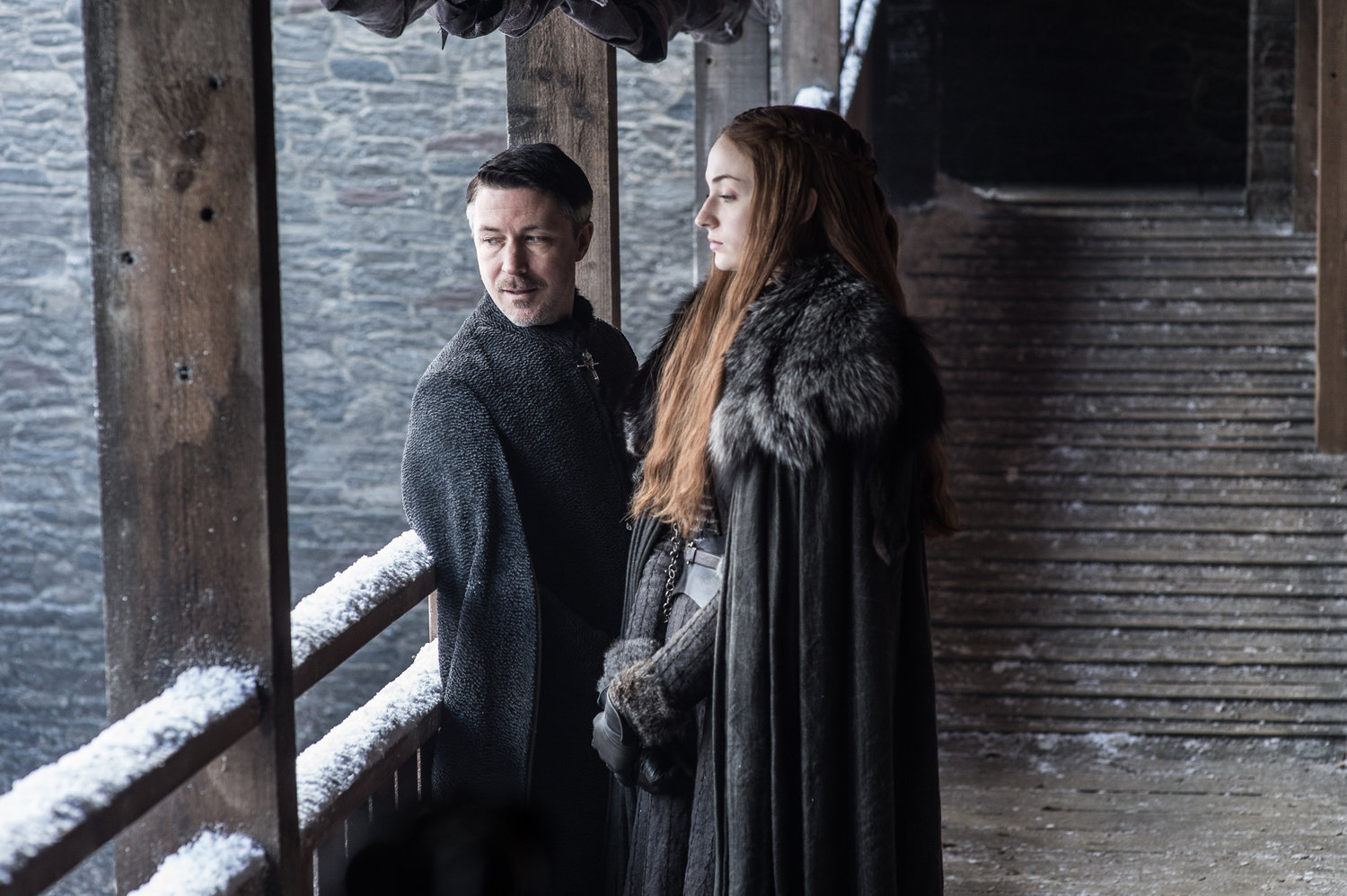 Petyr "Littlefinger" Baelish confessed his intentions to Sansa Stark in the Season Finale. He is most likely trying to scheme her against her half brother (cousin) Jon Snow.
Sandor "The Hound" Clegane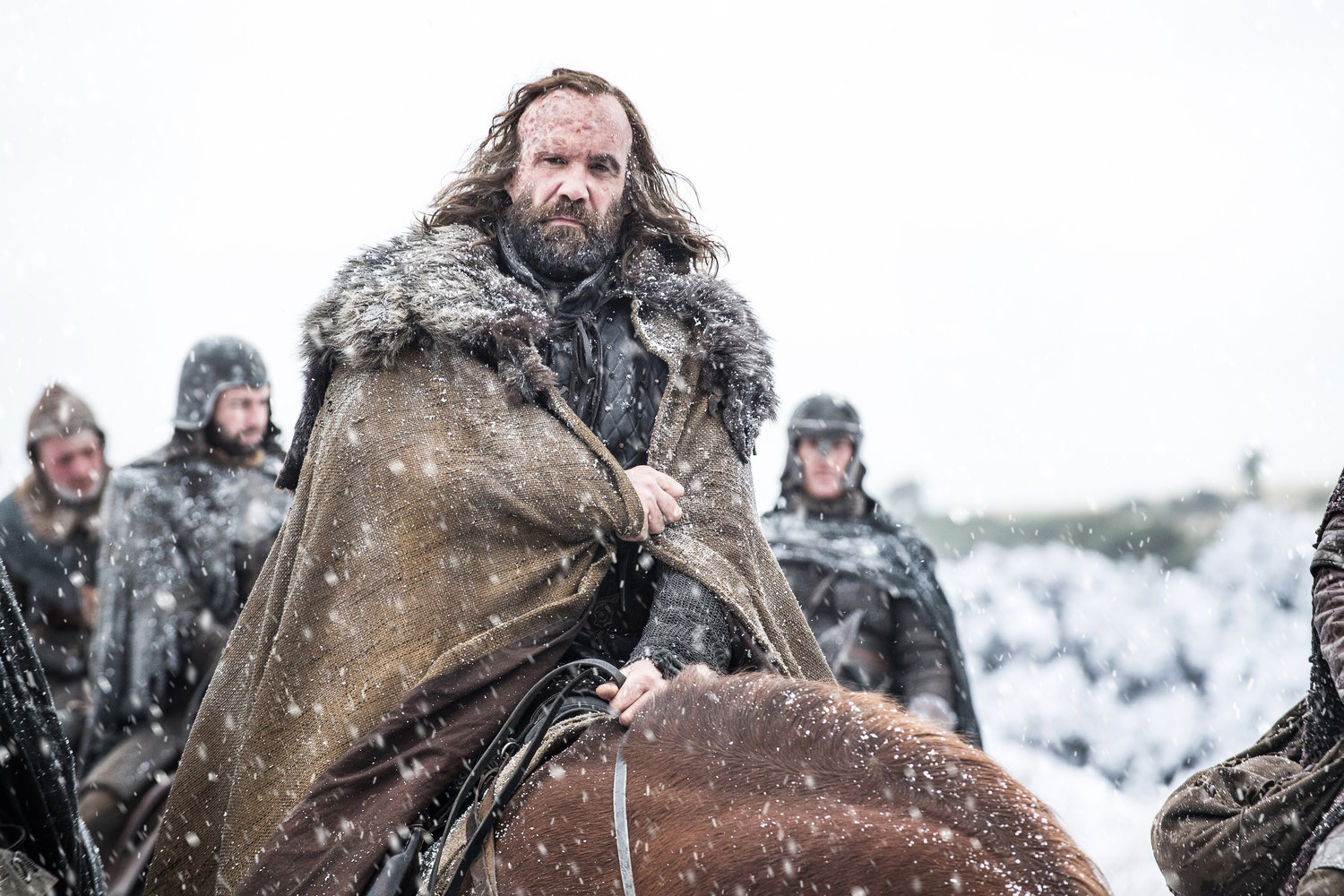 The Comeback of Season 6: Last we saw Sandor "The Hound" Clegane, he had joined Thoros of Myr, Berric Danderrion and the Brotherhood without Banners. Berric mentioned the Great War in the North, him and Thoros being believers of the Red God. Seeing The Hound in snow confirms they are heading there.
Jon Snow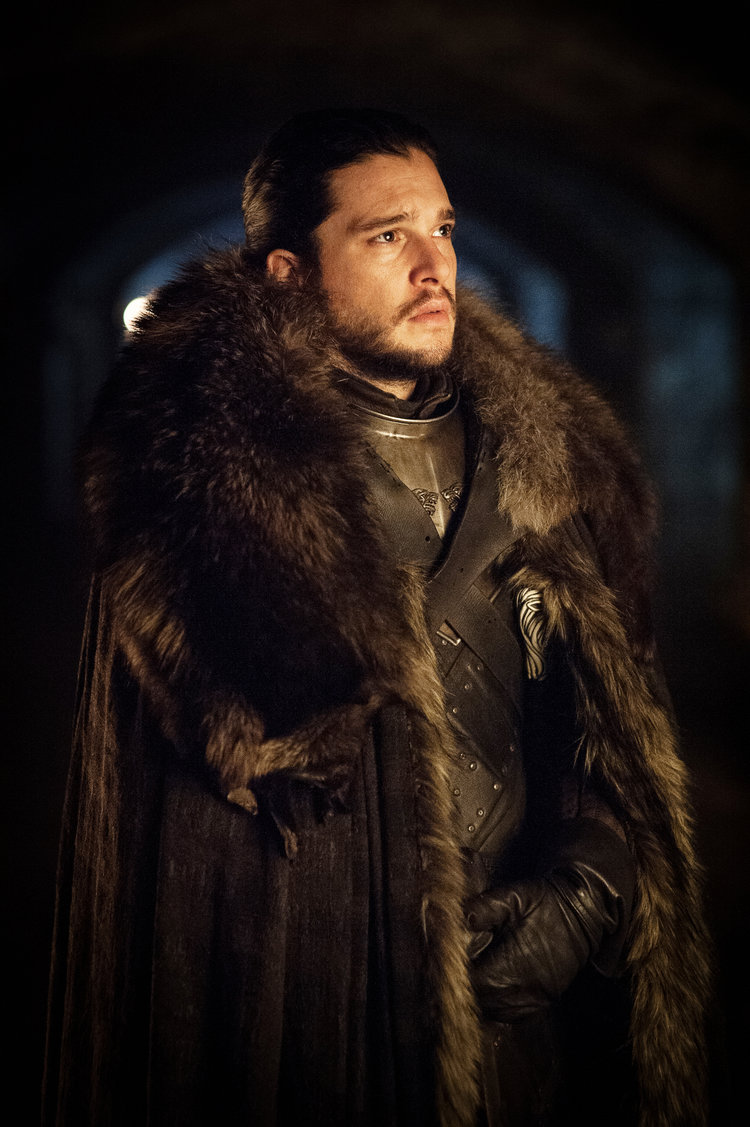 The King in the North Jon Snow stands in the crypts of Winterfell where all his Stark ancestors are buried.
Arya Stark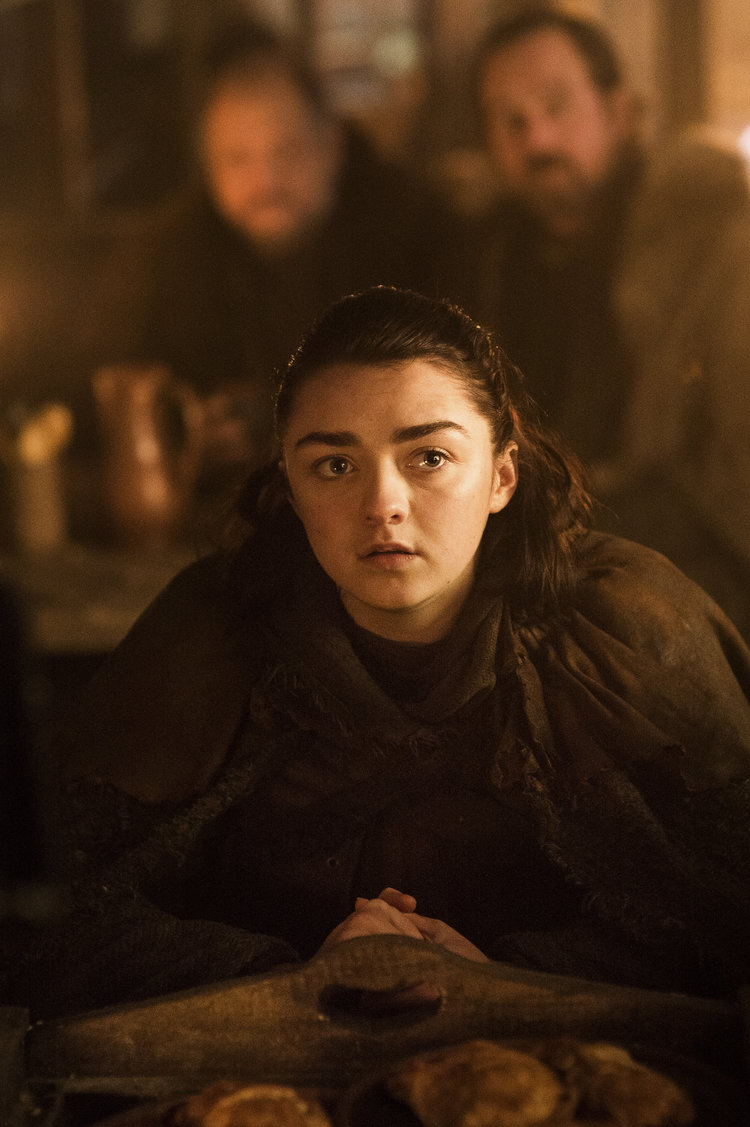 Arya Stark seems to be in the Inn at the crossroads, where she had parted ways with Hot Pie in Season 3. Maybe she'll finally get to tastes his new and improved Direwolf Bread Loaf.
Daenerys Targaryen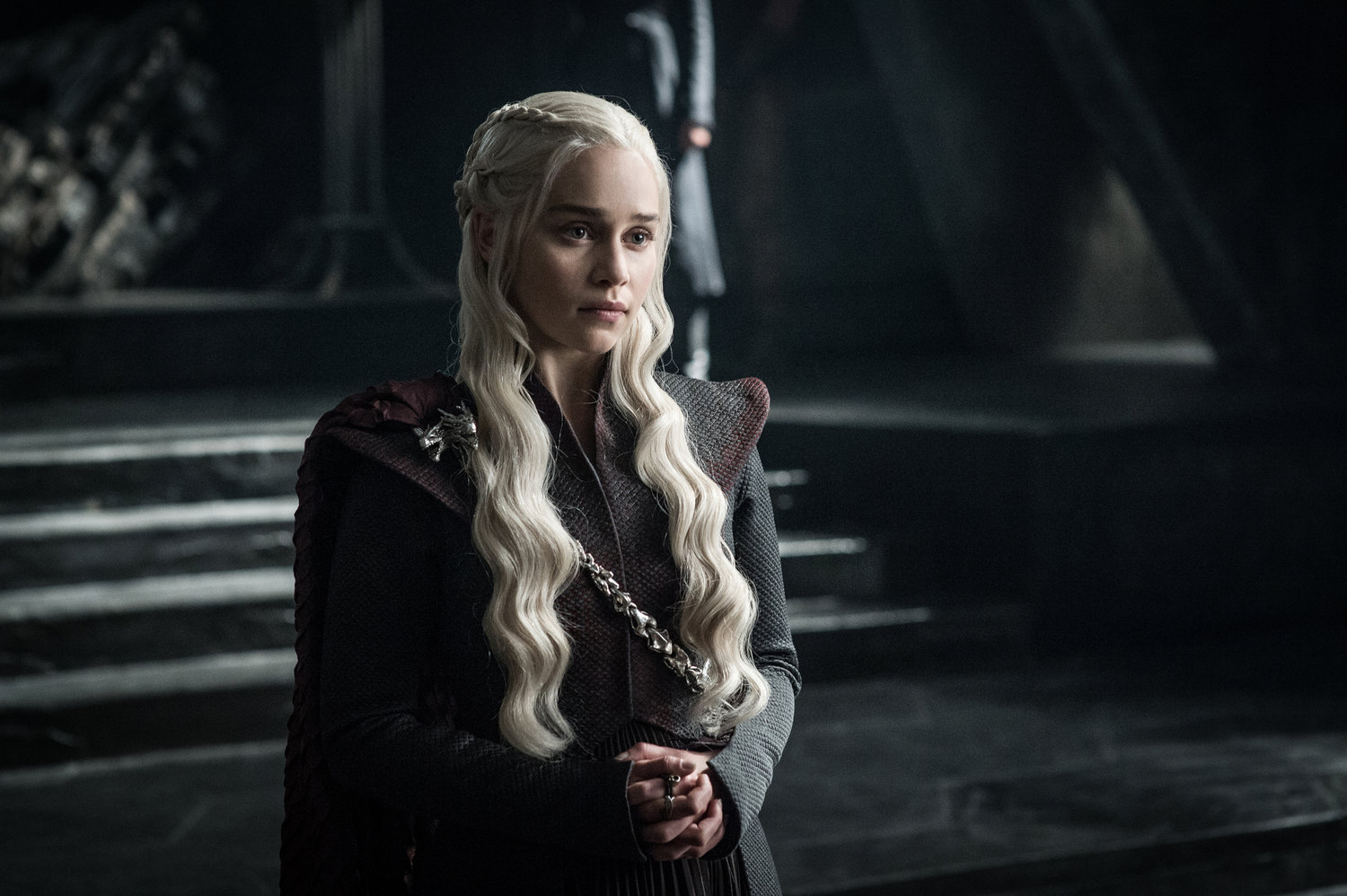 Daenerys stands in what is most likely the throne room at her ancestral home of Dragonstone.
Varys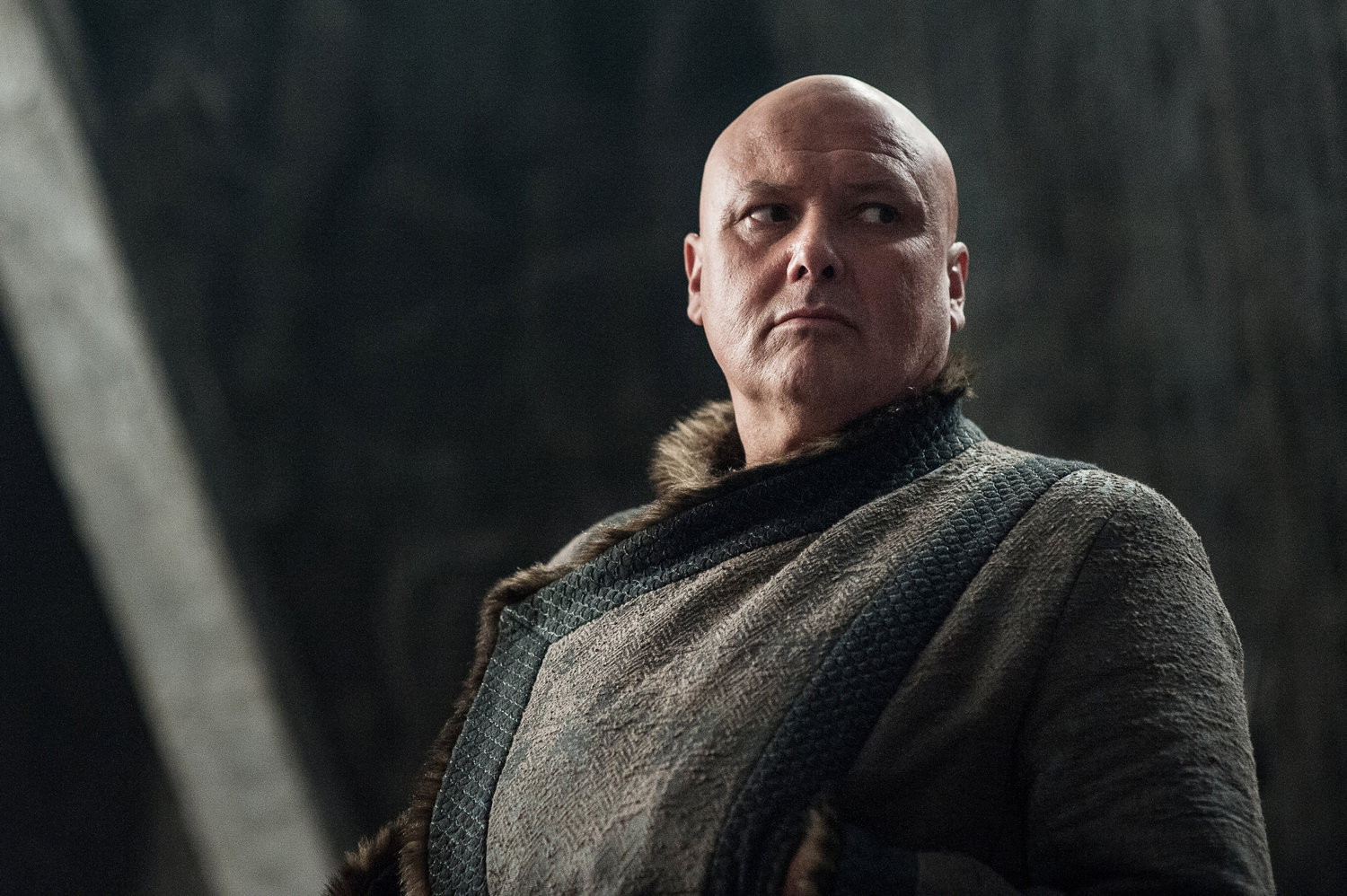 The Spider Varys aids and assists Daenerys with his knowledge of the land she's planning to conquer.
Missandei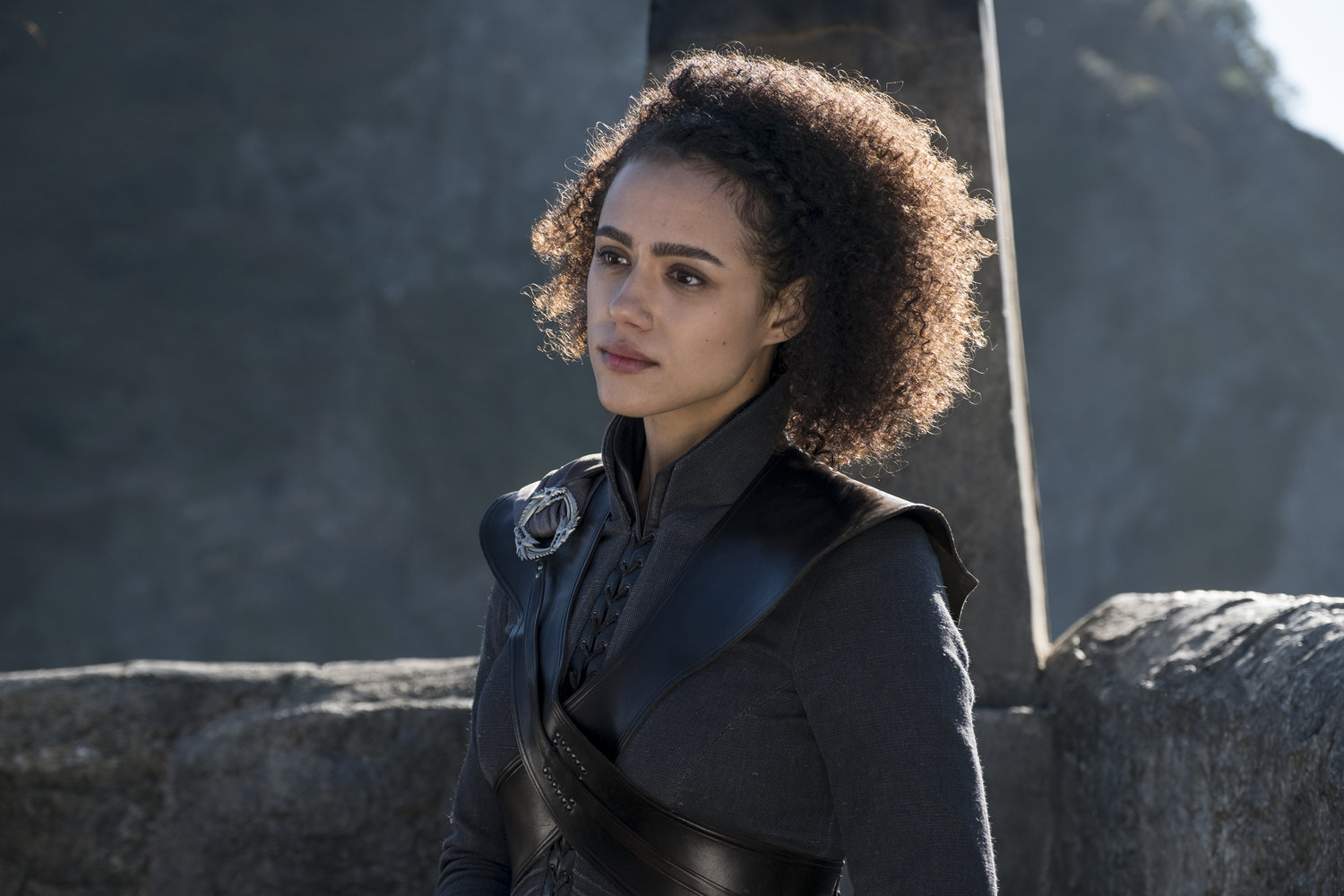 A warmly dressed Missandei on the shores of what is most likely Dragonstone.
Tyrion Lannister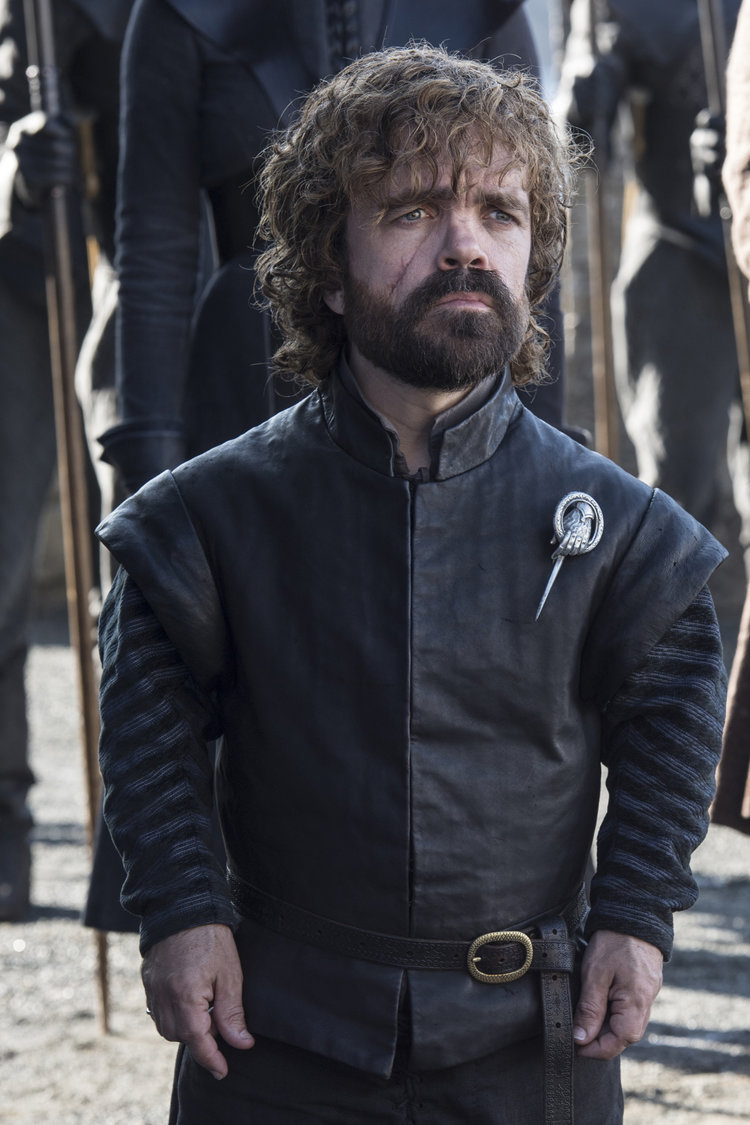 Tyrion Lannister, the Hand of the Queen standing proud.
Daenerys Targaryen & Her Counsel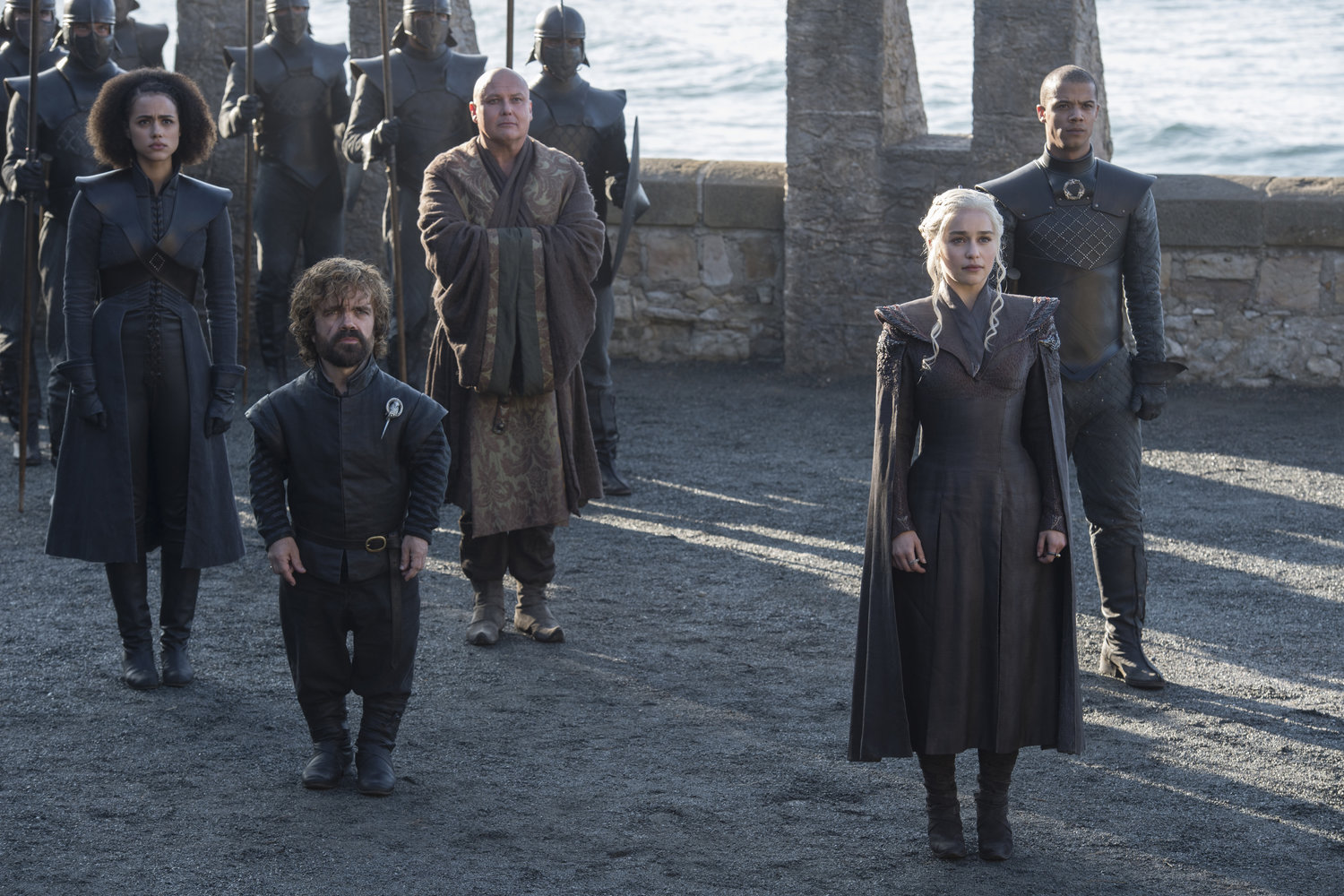 Daenerys Targaryen stands on the shores of Dragonstone with her counsel: Tyrion, Missandei, Varys and Grey Worm.
SEASON 7 OF GAME OF THRONES PREMIERES JULY 16TH 2017