Game of Thrones' 8th Episode of the 6th Season, "No One", picks up right where the previous one, "The Broken Man" had left us: Arya wounded in Braavos, the Hound about to go on a vengeful Rampage, and the Siege of Riverrun.
Lady Crane Saves Arya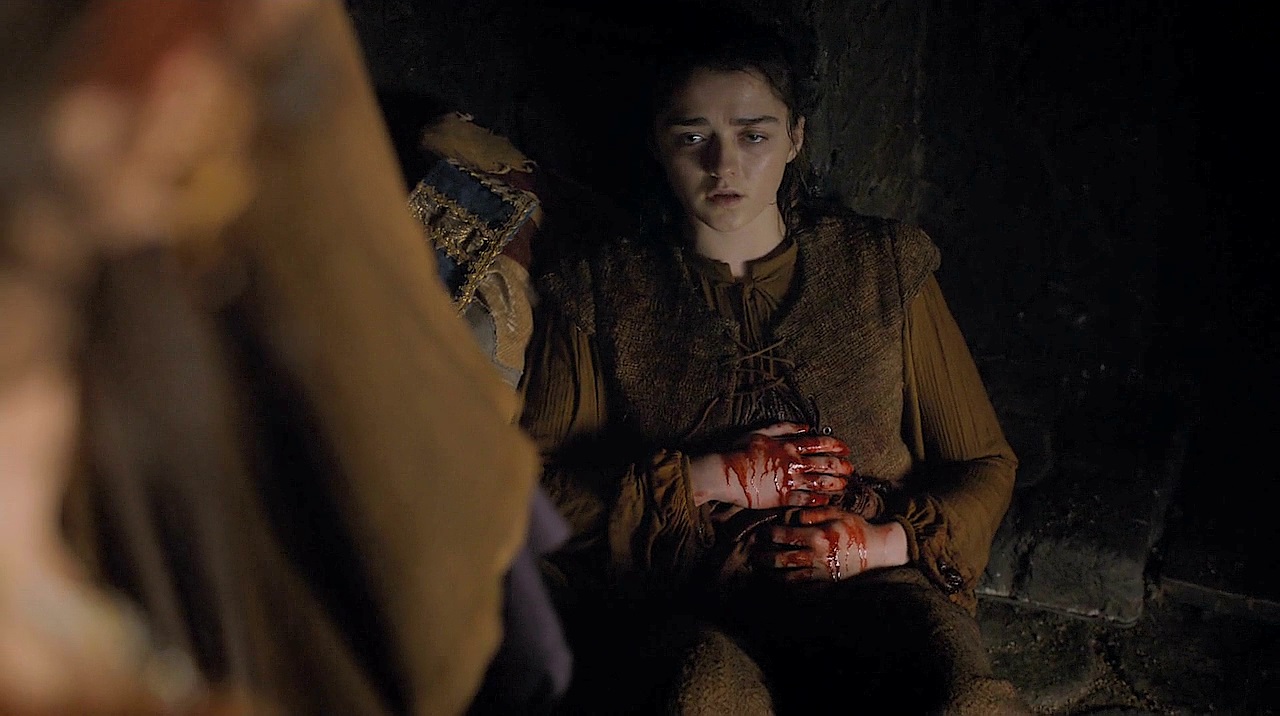 Having no one (pun intended) to go to for help in Braavos, Arya hides behind the scene of the Mummer's Troop's where Lady Crane finds her. She attends to her wounds and gives her milk of the poppy to ease her pain. Arya is invited to join them and head to Pentos once their run of the play in Braavos is completed. Arya seems uncertain as she wants to go to West.