The seventh episode of the sixth season of Game of Thrones, "The Broken Man" picks up after the events of "Blood of My Blood". New characters were introduced, and old characters came back to the fray. The main theme of the "broken man" can be applied to many characters in the episode: Brynden Tully, Theon Greyjoy, House Stark, newly introduced character Brother Ray, who was once a warrior and now found redemption, and last but not least, this character we thought had died in the season 4 finale:
Sandor Clegane Is Alive & Well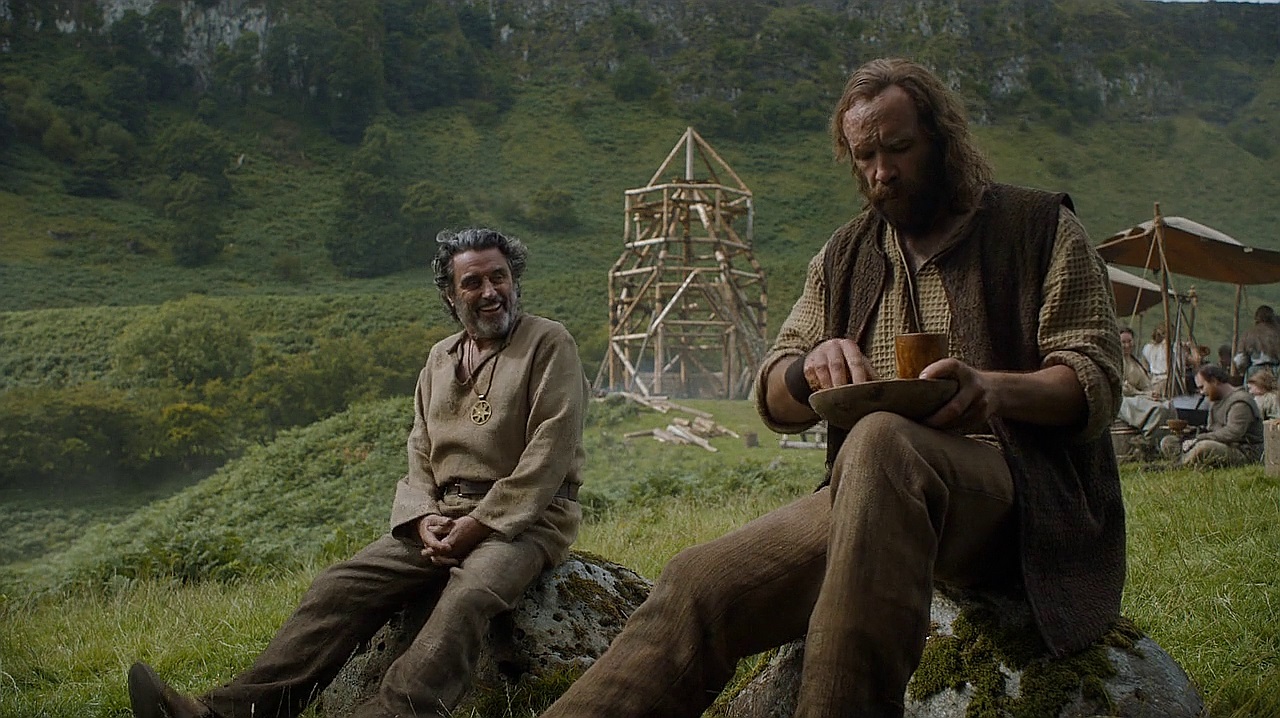 As we had predicted, Sandor Clegane is still alive and well. Brother Ray, played by Ian McShane, found him where he was left for dead in Season 4 and attended to his wounds once he found out he hadn't yet died. Sandor now lives a life of relative peace, doing "honest work for honest wages" under the guidance of the brother, who was a ruthless warrior himself he confesses to him and the group later in the episode.