We take a look at 15 incredible weapons used in various Game of Thrones characters throughout the series, and some that are yet still to come. For the sake of this article, we limit it to weapons used by one character in particular, so Daenerys' Dragons will not make that list. They will be saved for another specifically on tools of war.
The World of Ice and Fire also introduced us to Valyrian Steel, an ancient metal forged in Dragonfire whose forging technique has vanished from the realm hundreds of years before the show begins, hence its precious value. Expect a lot of Valyrian Steel in this list.
15- Ice – The Ancestral Sword Of House Stark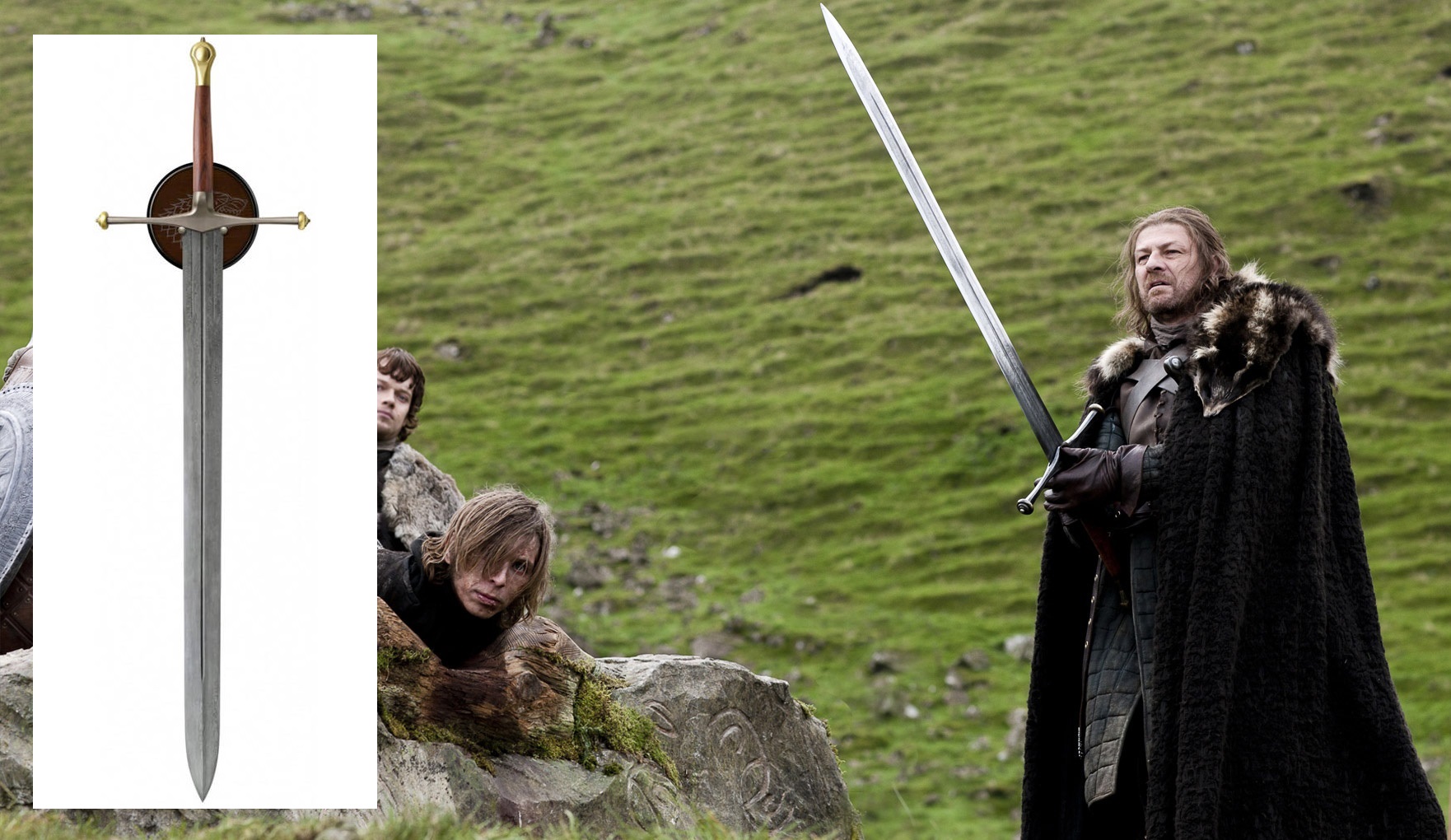 Ice is the ancestral sword of House Stark. Carried by the Lord of Winterfell for more than five centuries, it is forged in Valyrian Steel, a rare forging technique that disappeared along with the Doom of Valyria many more centuries ago. An enormous weapon, it is mostly used by Ned Stark for ceremonial purposes such as the beheading of the deserter of the Nights Watch in the very first episode.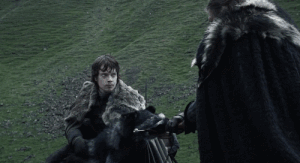 Sadly, Ned Stark gets his own head cut off by his very own sword at the Sept of Baelor. The sword is then, under the orders of Tywin Lannister, melted down and reforged into 2 other Valyrian Steel swords for House Lannister
14 – Robert's Warhammer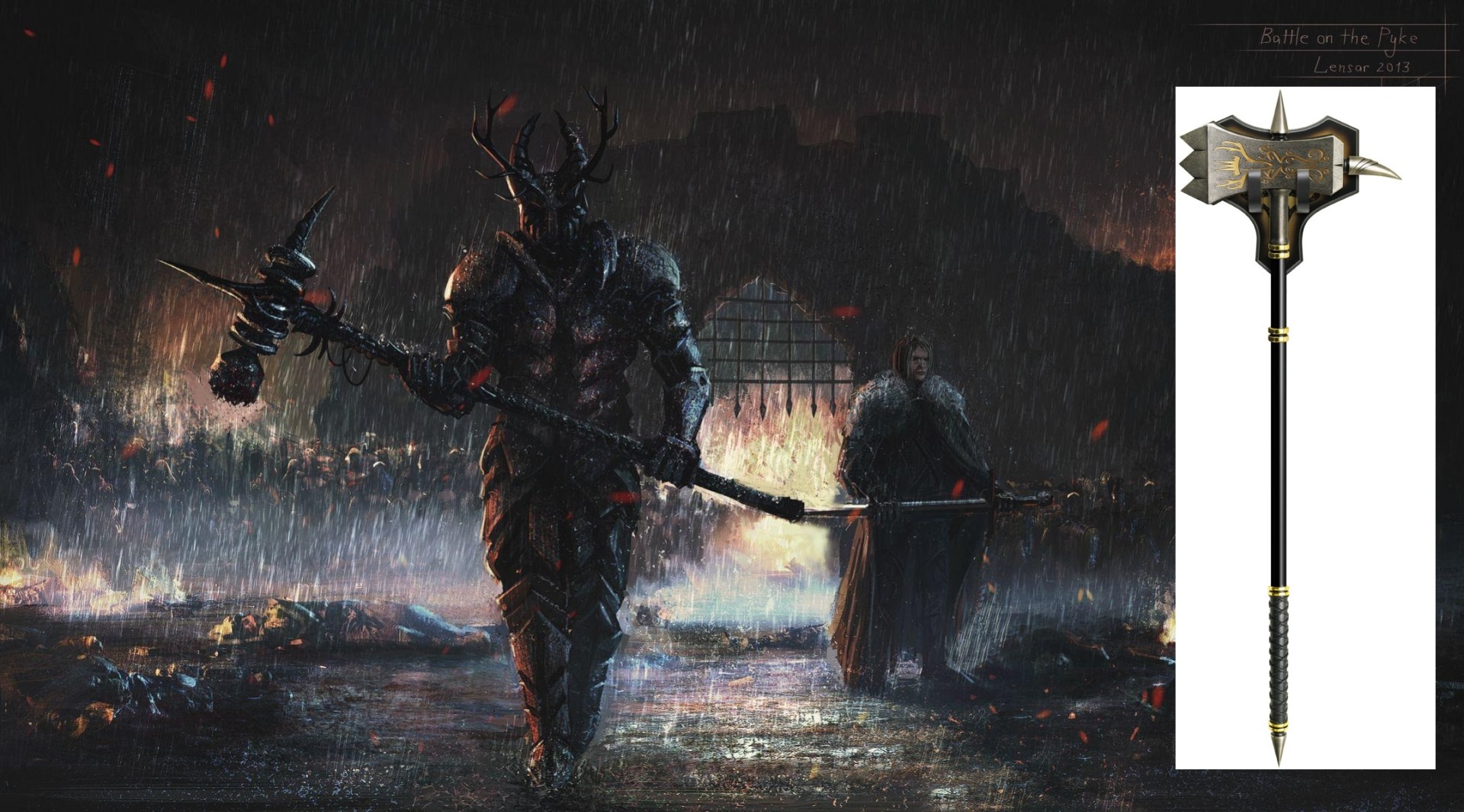 Legends of Robert Baratheon's Warhammer travel across the realm. A great warrior in his prime, King Robert used that very same weapon in the Trident during his Rebellion against the Targaryen Throne and Kill Prince Rhaegar Targaryen, the heir to the Throne.
Sadly, we never see the weapon in the HBO show, only mentions.
13 – Dothraki Arakh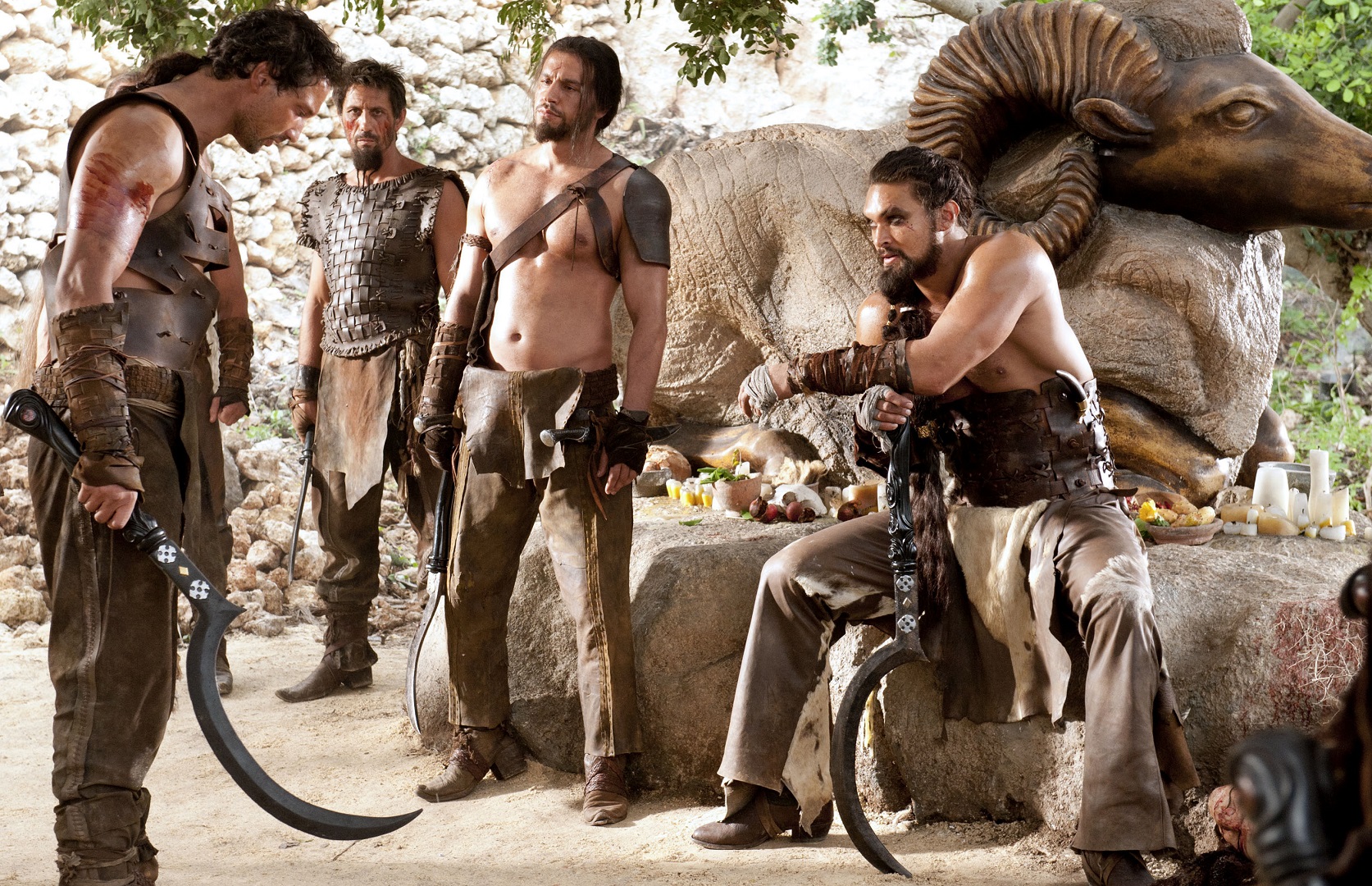 The Dothraki use this curved blade on Horseback and on foot to slash their enemies dead. A rather large and tough to wield weapon, we do get to also witness the leader of the Second Sons Daario Naharis use one against the Champion of Mereen in the 4th Season.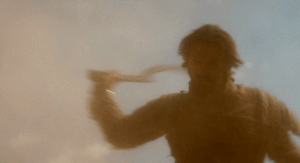 12 – Dragonglass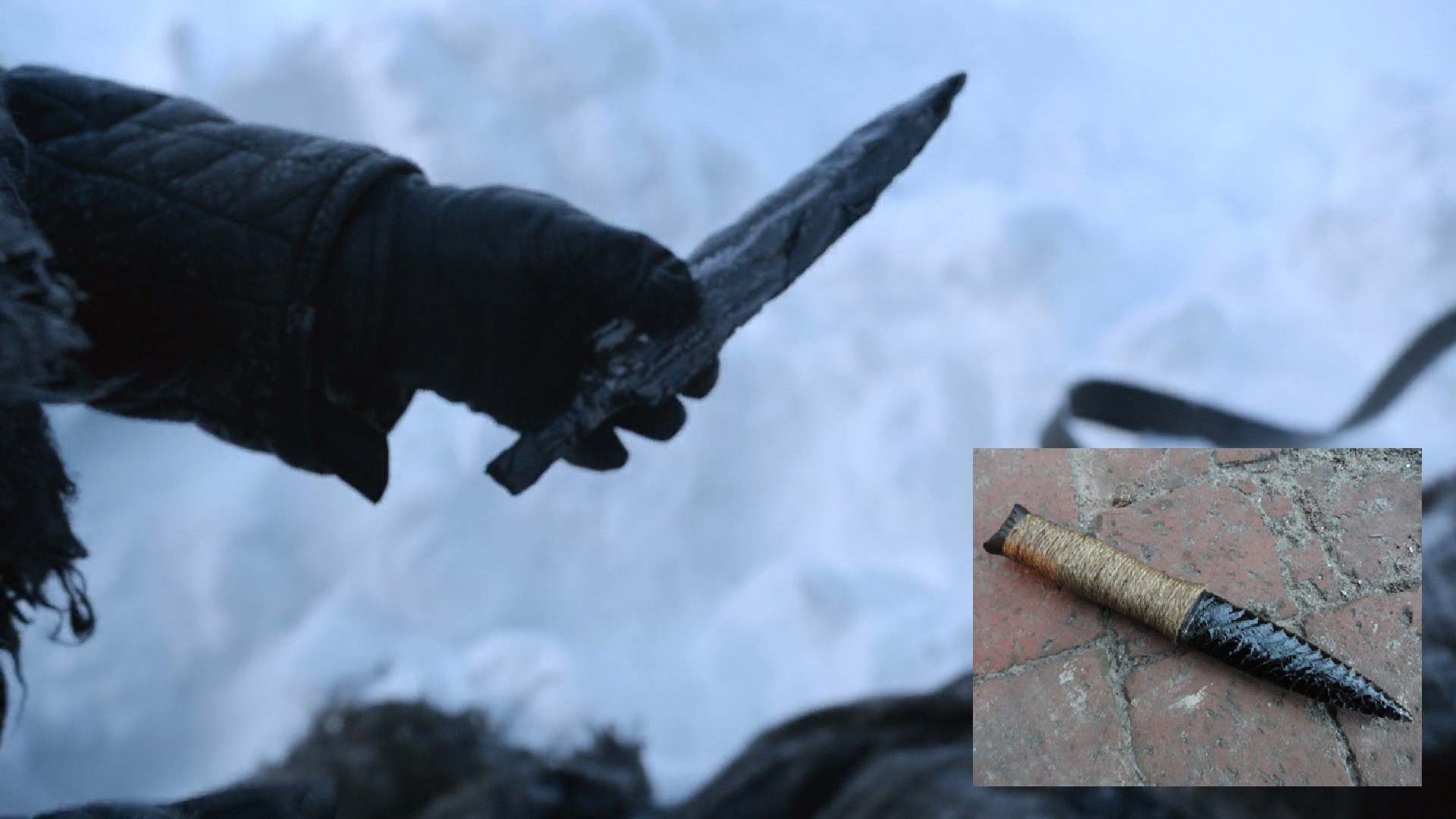 Sam finds these near the Fists of the Firsts Men in season 2, and unintentionally finds out afterwards why these were laying there: they can kill White Walkers. Sadly, their supply is also limited in Westeros, with its largest stock being in Dragonstone, the former Targaryen Stronghold, held by Stannis Baratheon after Robert's Rebellion and throughout the series.
11 – Longbow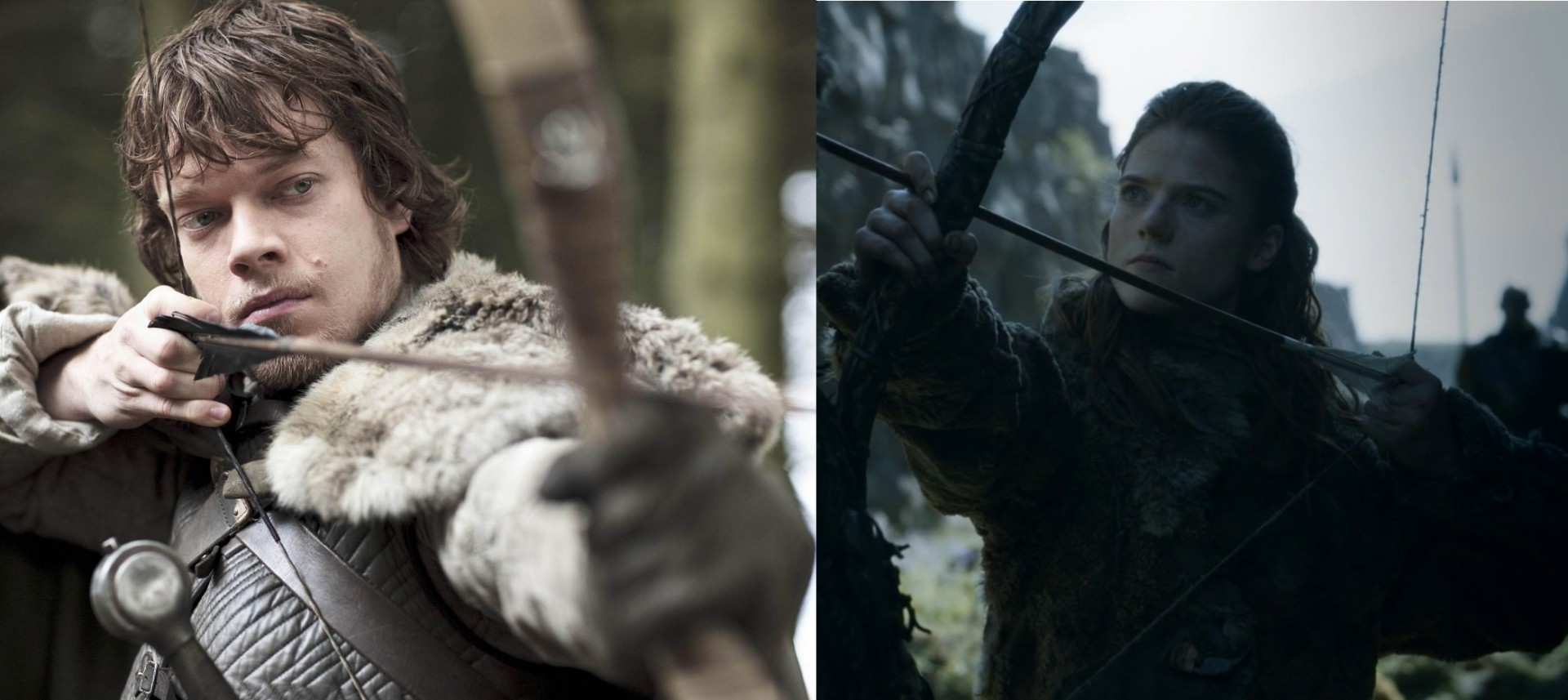 Any good warrior should know how to use a bow and arrow, but when it comes to Ygritte and Theon Greyjoy, their mastery of the longbow is unparalleled. Throughout the series we are shown how these two are most deadly when they pull the arch back and let theirs arrows go wherever they choose.
10 – Heartsbane – The Sword Of House Tarly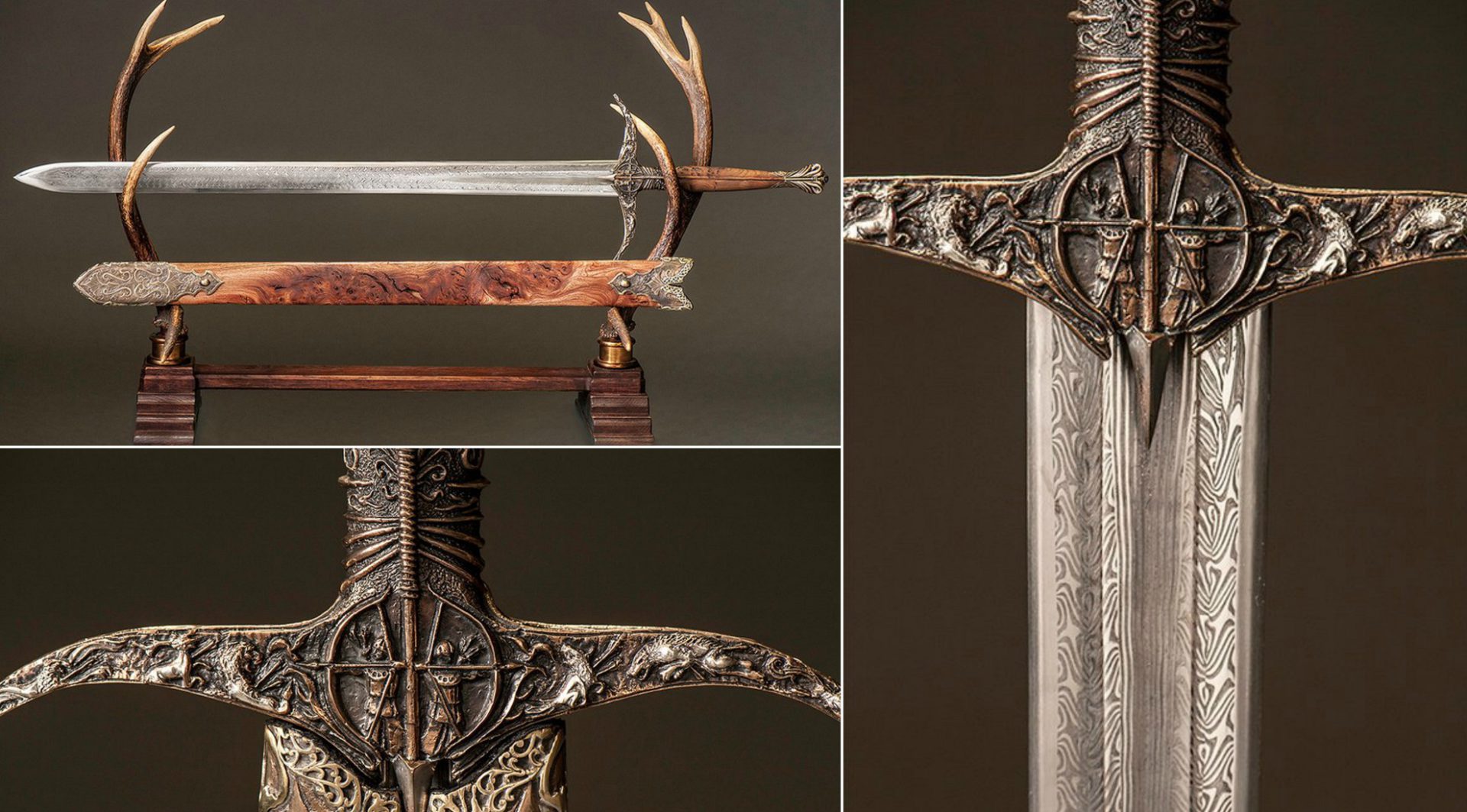 The Valyrian Steel sword of House Tarly made its first appearance in Season 6. It is another one of the rare Valyrian Steel swords in Westeros belonging to a noble house. Sam made sure to take it with him on his way to Oldtown after leaving Hornhill, just to spite his father. Expect a conflict between the Tarlys in Season 7 for it even though Sam needs it more than Randyll, for its White Walker killing capabilities.
9 – Bronn's Dagger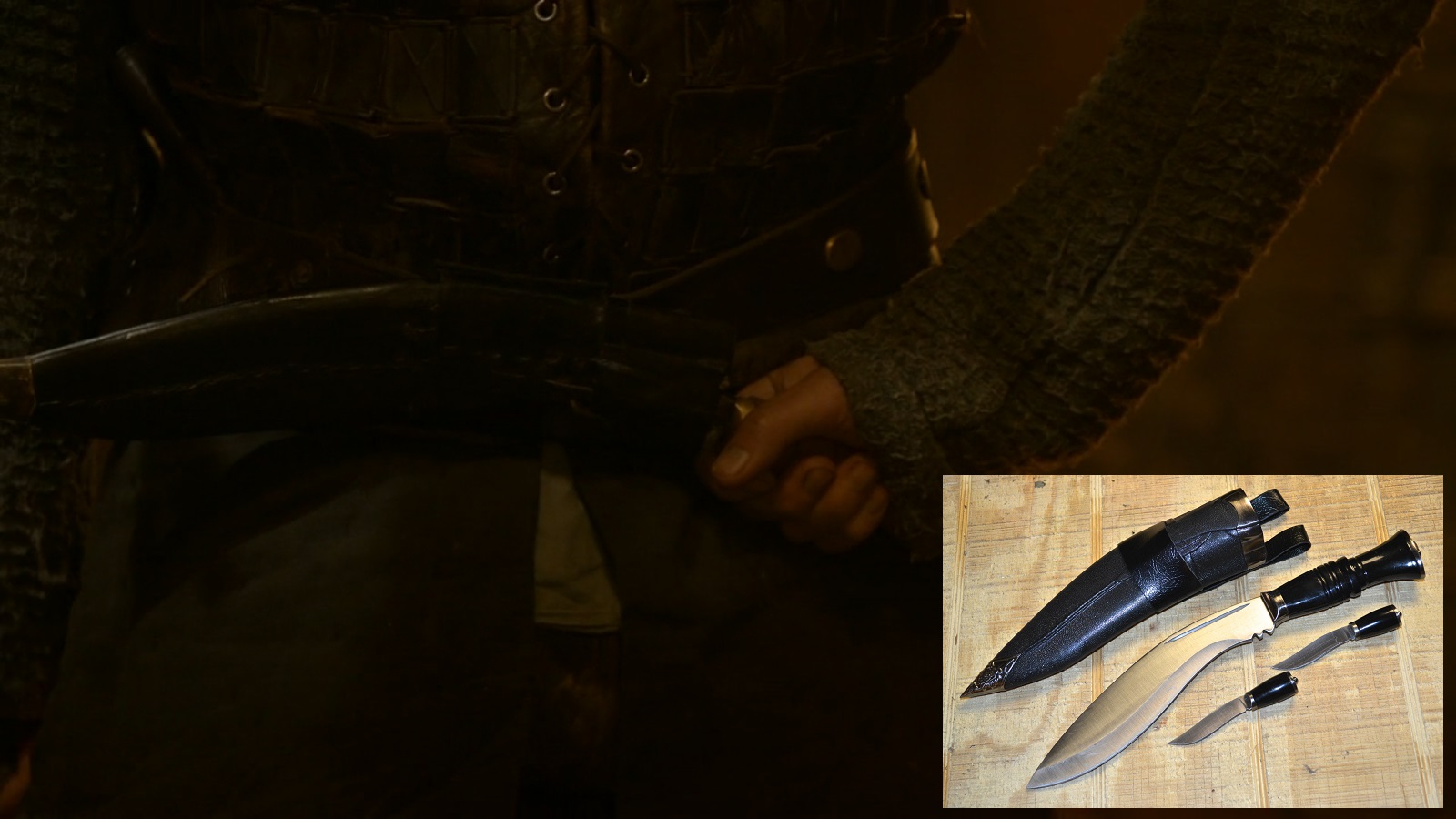 This dagger's deadliness is almost entirely due to Bronn cleverly having it hidden in his back, ready to take it out and use it at any moment. Like for example this rather tense moment between him and The Hound just before the Battle of Blackwater: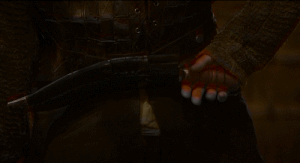 8 – Joffrey's Crossbow
We all hate Joffrey, but one cannot deny that his crossbow was a beautiful piece of weaponry. Sadly, we initially see it being used to torture some poor girls from Littlefinger's brothel. It is when Tyrion grabs it after he sneaks in to the Tower of the Hand following his escape from the dungeons that this weapon does its most damage: by killing Tywin Lannister, the Richest and Most Powerful man in Westeros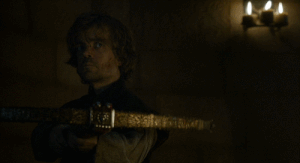 7 – Oathkeeper – The First Bastard Sword Of House Lannister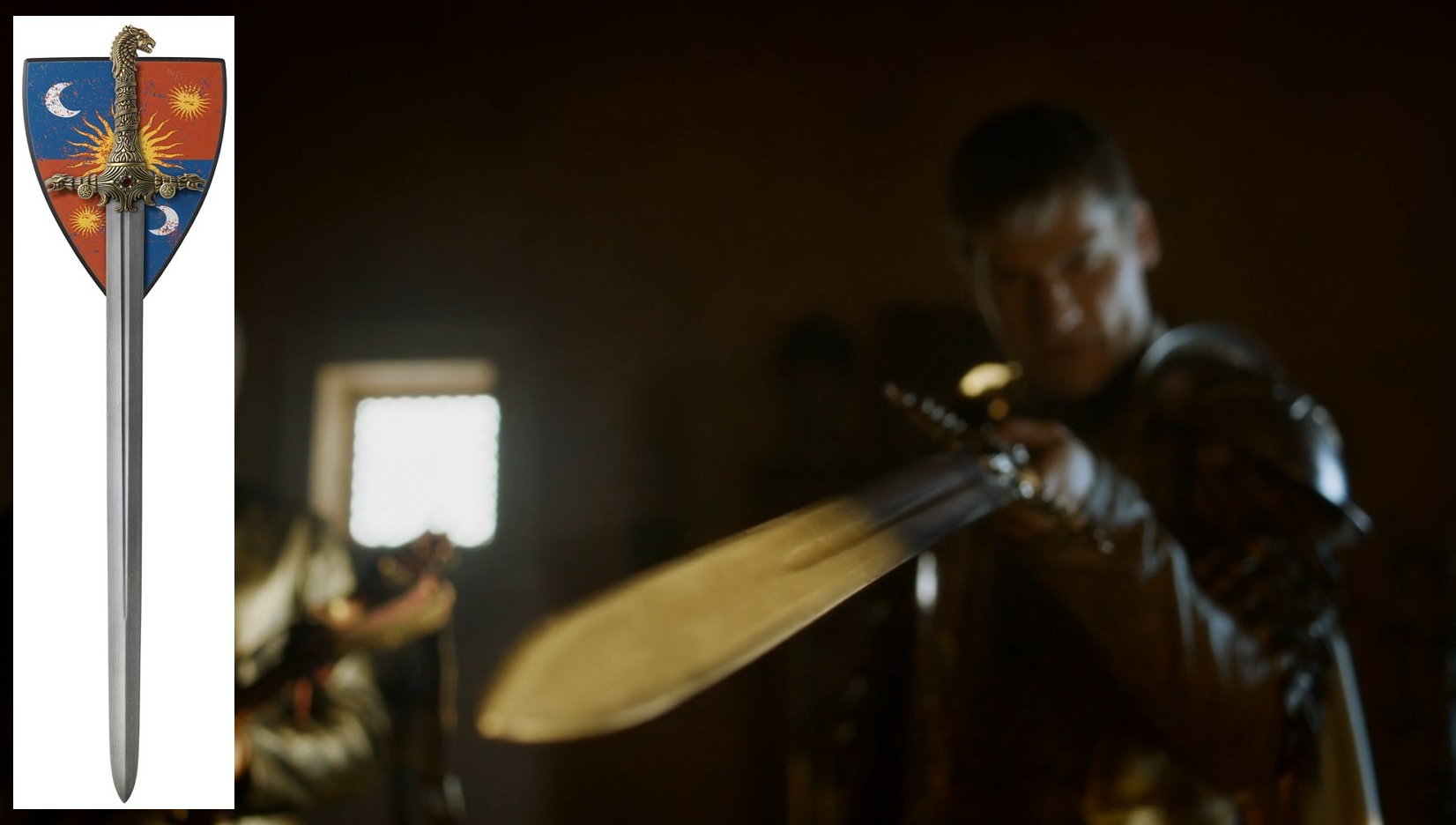 One of the two Lannister Valyrian Steel Swords to be forged from Ned Stark's Ice, Oathkeeper is initially offered to Jaime by his father Tywin. Jaime then, to redeem his honor and his oath to Catlyn Stark who had him captive for the two seasons, offers it to Brienne of Tarth in order to aid her on her quest to find Sansa and Arya Stark. Brienne renames it "Oathkeeper", as opposed to the man who offered it to her: "Oathbreaker".
6 – Aero Hotah's Axe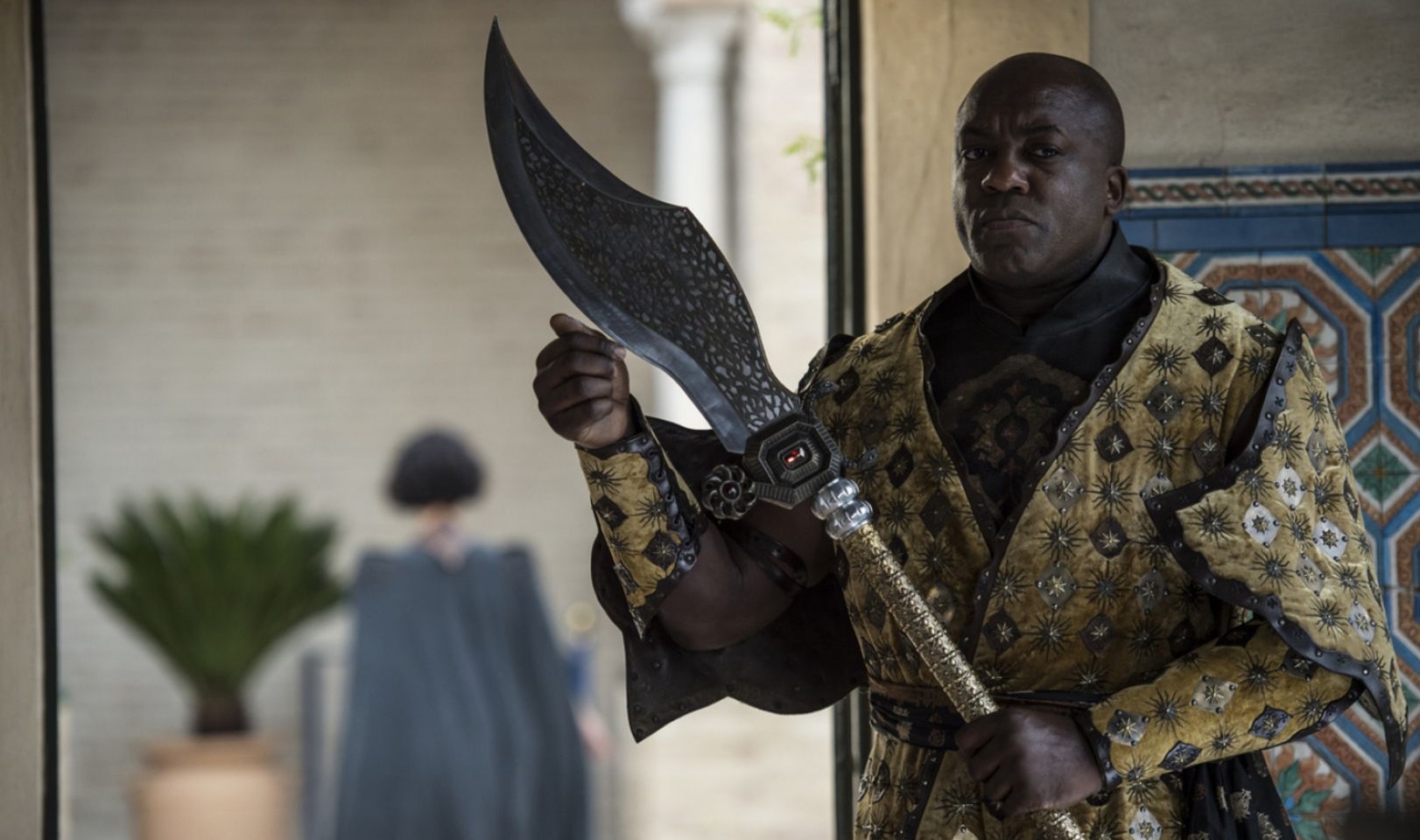 We didn't get to see Prince Doran Martell's Captain of the Guard that much last season. We did manage however to see this monumental axe and spear crossover that he wields to protect the Prince of Dorne from any threat, both outside and from within.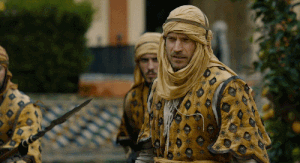 Jaime can actually consider himself lucky that he wasn't "Whole" at this exact moment…
5 – Littlefinger's Dagger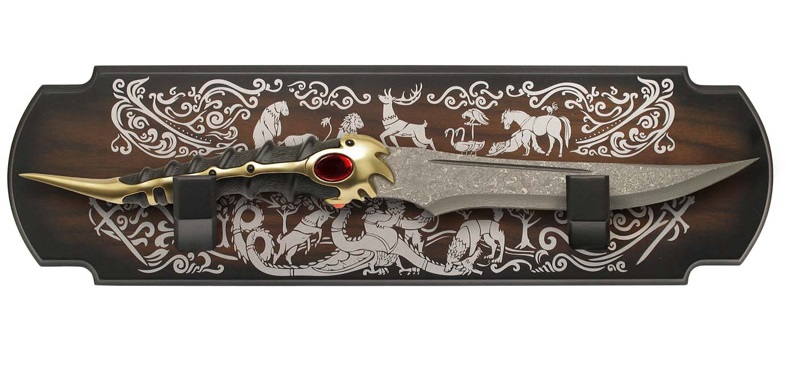 This Dagger made of Valyrian Steel, singlehandedly contributed in triggering the War of Five Kings, no thanks to Littlefinger. It was found in the hands of a low bit assassin sent to kill Bran Stark while he laid in a coma in Winterfell. After heading to Kings Landing to get answers, Catelyn Stark gets told by Littlefinger that it belonged to him and he lost it to Tyrion Lannister. Everything went downhill between the Wolf and the Lion afterwards…
4 – Needle – The Sword Of Arya Stark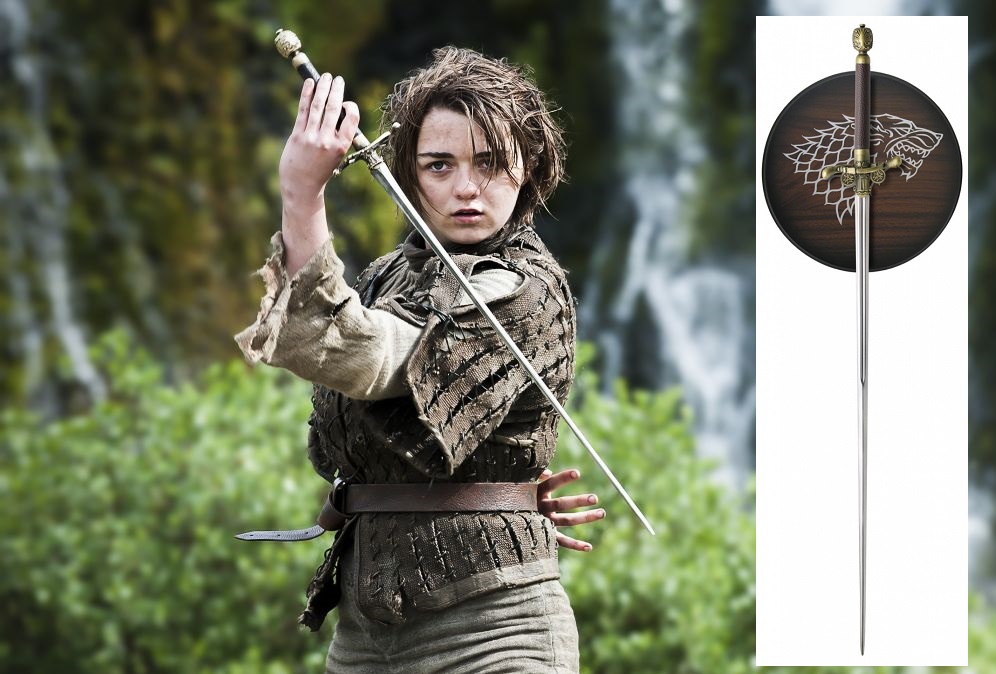 When it came time for her training with the Faceless Men, Needle was the one piece of "Arya Stark" she couldn't let go to become "No One". Needle is a castle forged sword that her half brother Jon Snow had made as a gift for her in season 1. Syrio Forel taught her the Art of Water Dancing, and Jon taught her the essentials: "Stick It With The Pointy End".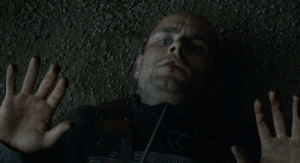 She sure did so to Polliver after recuperating it from him; he had stolen it from her in Season 2 at Harrenhall.
3 – Oberyn's (Poisoned) Spear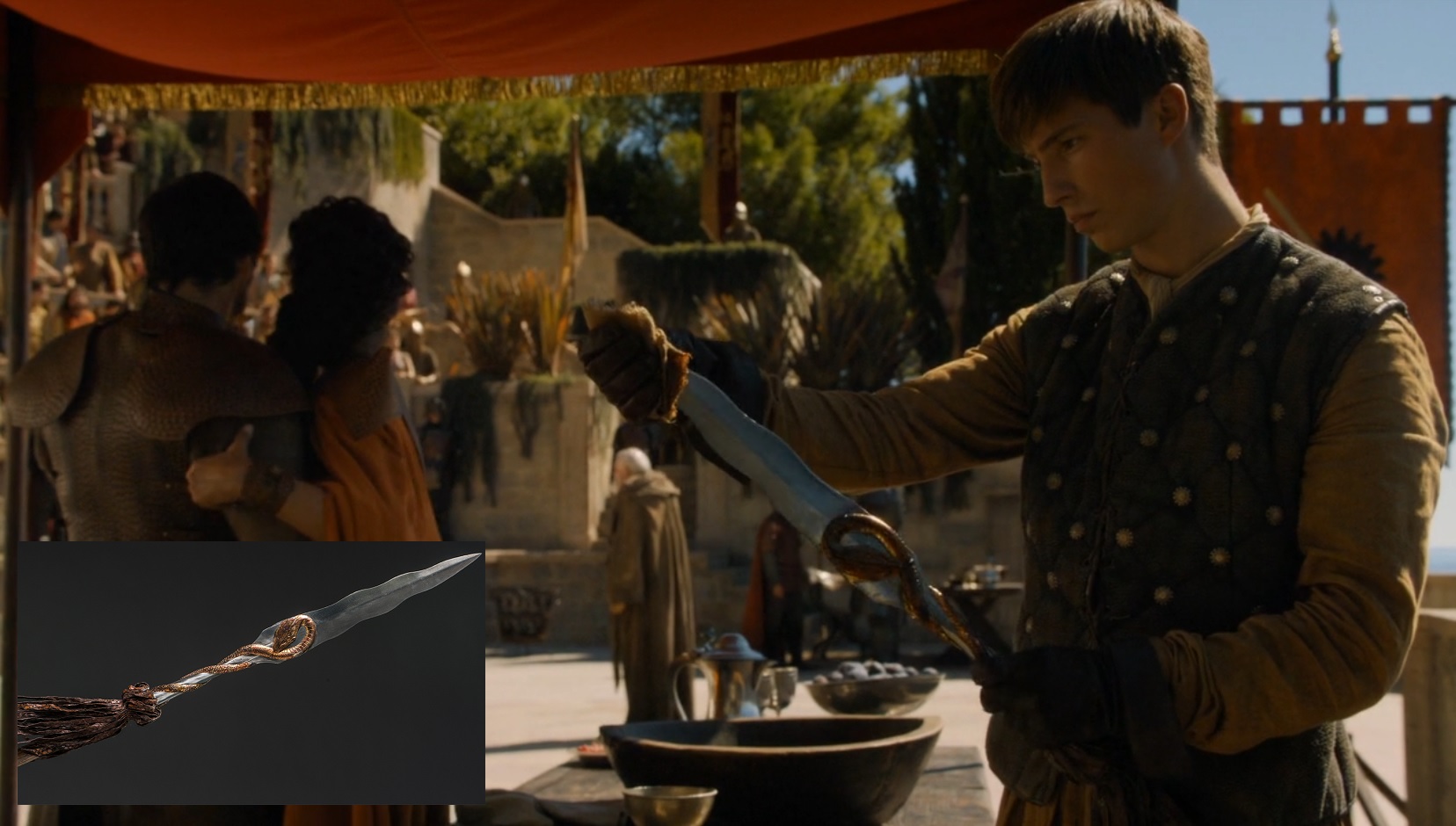 A long range weapon, typical of Dornish Fighter, we witnessed Oberyn Martell, the Red Viper himself use it against the Mountain, Gregor Clegane, in a Trial for Combat for Tyrion's life. Moving fast and swiftly with it, he eventually ends up wounding the Mountain multiple times before he himself gets carried away by his own personal quest for vengeance and gets his head smashed in.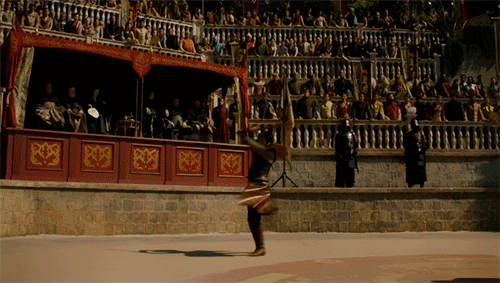 Unbeknownst to anyone at first, the blade was poisoned with Manticore, a deadly Poison that would make the Mountain die slowly and painfully.
2 – White Walker Ice Blade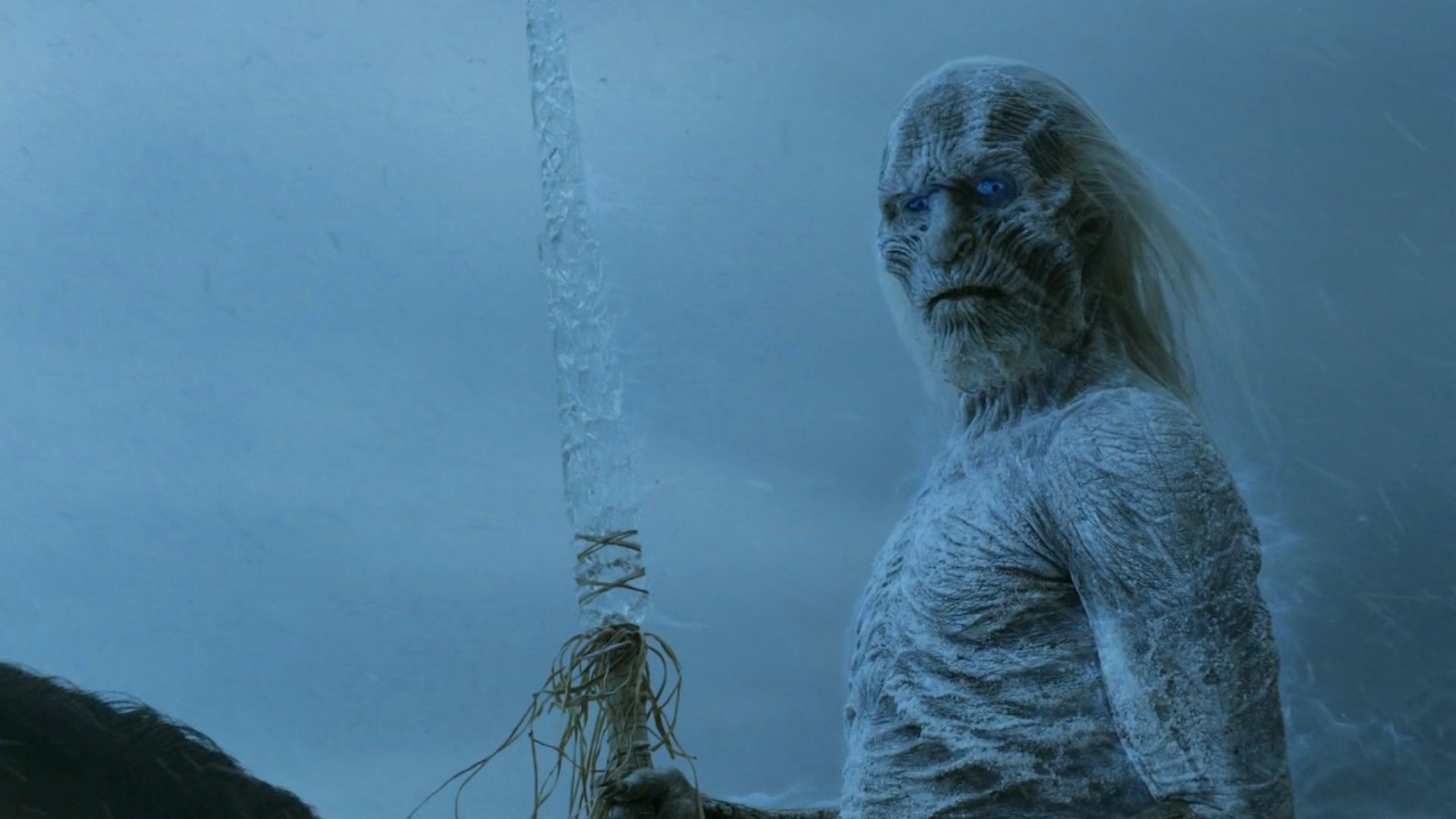 The White Walkers are the Real Threat in this series, and this weapon of theirs only confirms it. A large ice blade that can shatter any man made metal sure is something to fear. However, they do not seem to affect Valyrian Steel blades, forged in Dragonfire. That may be another solution to kill the Others.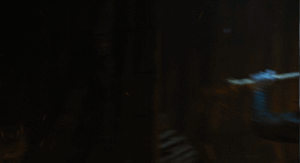 1 – Longclaw – The Ancestral Sword Of House Mormont, Now Being Yielded By Jon Snow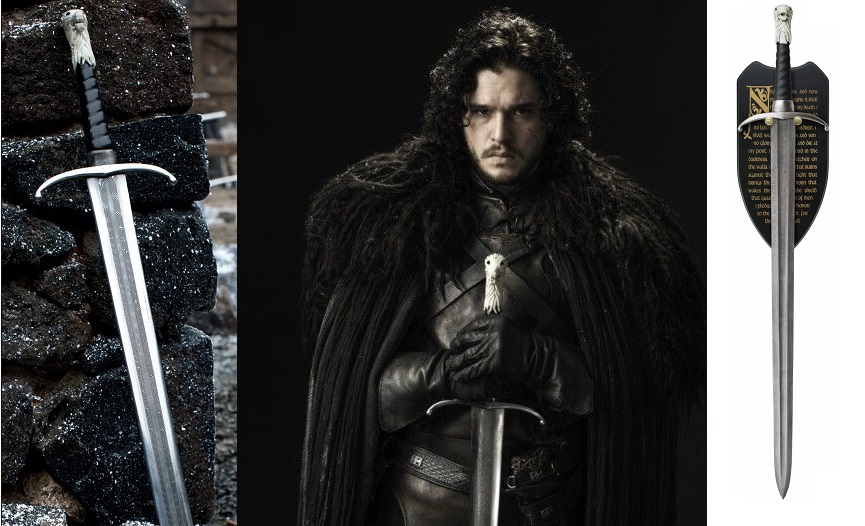 Jon Snow's Valyrian Steel Sword was initially the ancestral sword of House Mormont. After Jorah shamed the family, he had the decency to leave the sword to his father Jeor, who had joined to Nights Watch, to eventually become its Lord Commander. After Jon saves the Lord Commander's life from a resurrected wight in Castle Black, Mormont decides to change the pummel from a Bear (The Mormont Family Sigil) to a Wolf, and offers it to Jon as a gift.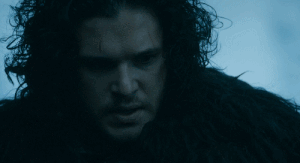 One (very) satisfying time that Jon used Longclaw, was when he beheaded Janos Slynt who defied his orders, and had in season 1 betrayed his father Ned Stark in Kings Landing while he led the City Watch.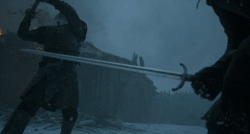 Jon also finds out the hard way that Valyrian Steel kills White Walkers.