George R.R Martin's fantasy epic "A Song Of Ice And Fire" already had its cult following before HBO decided to turn it into their most profitable TV series ever. And just like any other adaptation from written medium to an audio visual one, changes had to be brought in order to facilitate the transition of mediums. Changes that would have angry fans come out of the woodwork and express their anger.
Now Benioff and Weiss did indeed make some amazing changes between to the books and the show, but they also had some mishaps along the way. Here are 12 changes that angered fans the most, and for good reasons at times
NOTE: We did not include anything related to the Greyjoys and Coldhands, since they just might both make significant appearances in the 6th season…
12 – Renly's Peach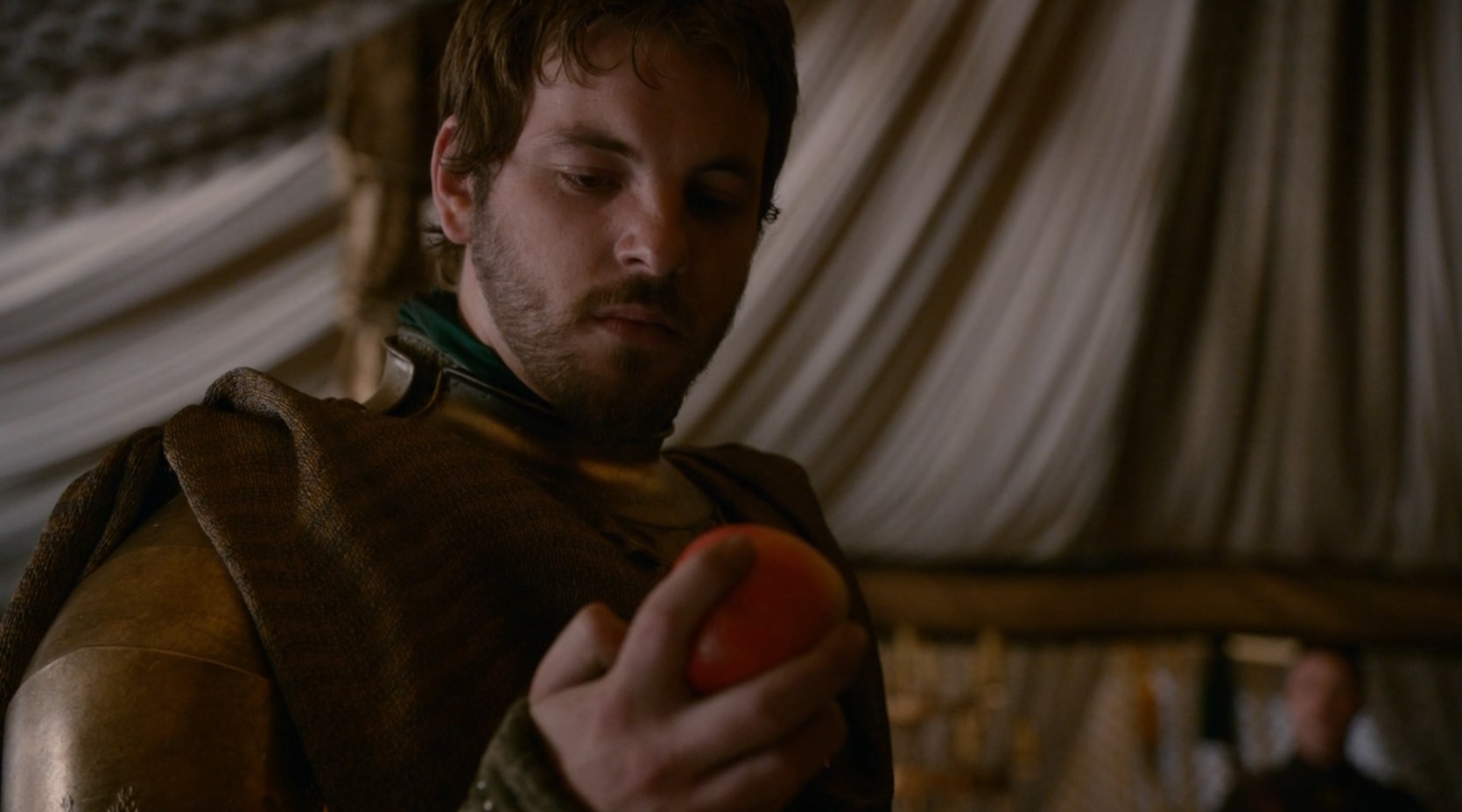 A small yet impactful event in "A Clash Of Kings" when Stannis and Renly Baratheon meet in the Stormlands to discuss their claims. After the parley goes sour, Renly offers his older brother a peach which Stannis refuses. After his death at the hands of a shadow demon he helped conceived, Stannis is vexed and later haunted by the memory of his brother's peach. Not sure why this scene wasn't added, as it would have emphasized on Stannis' regrets with having murdered his own brother.
11 – Jaime Lannister & Bronn Head To Dorne To Rescue The Princess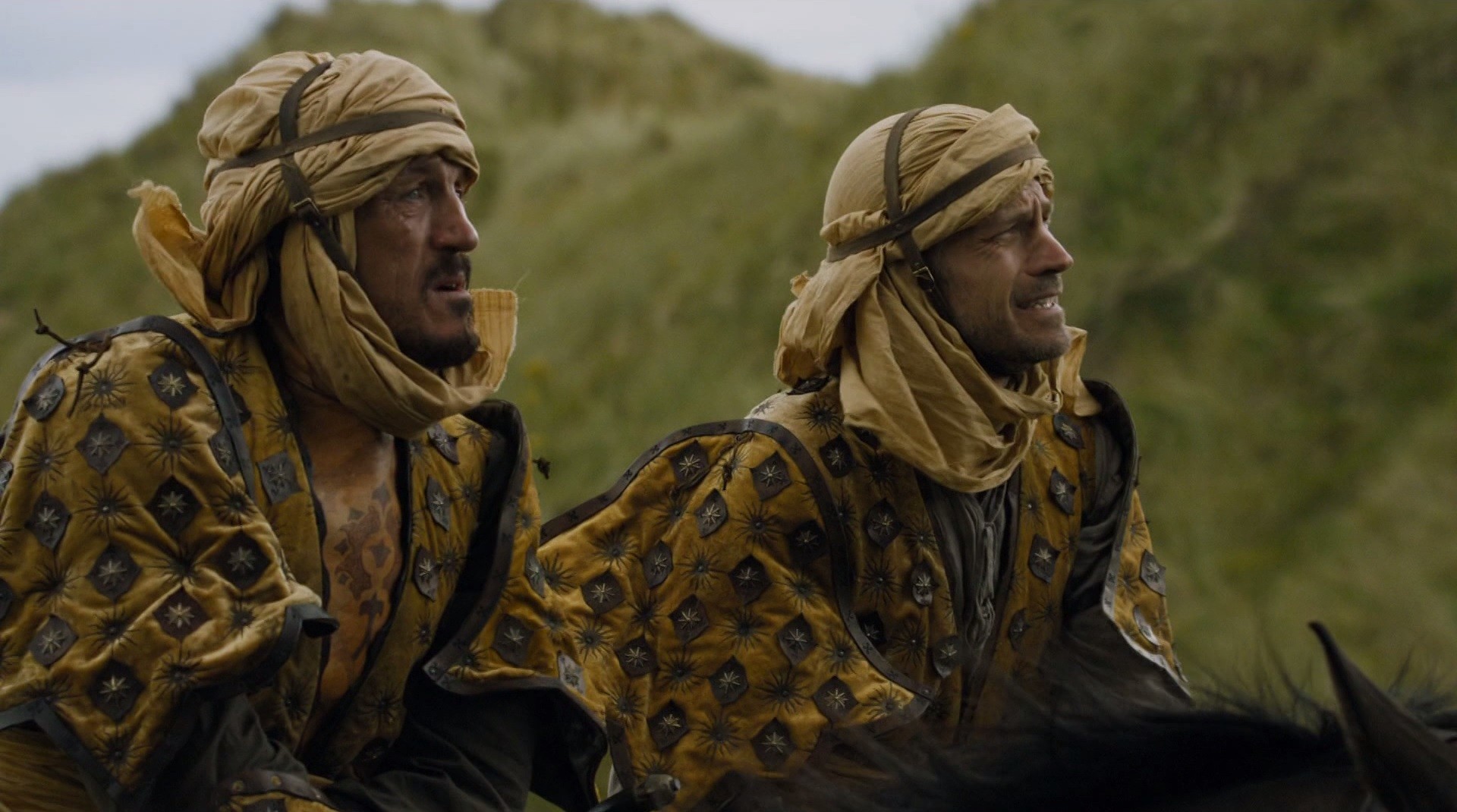 The show decided to postpone Jaime's travels to the Riverlands, instead bringing back Bronn and having this new dynamic duo travel to Dorne to rescue Princess Myrcella. What was initially a potential good idea turned into a disaster once the (Lesser) Sand Snakes were introduced into the mix. The entire Dorne storyline feels like it was rushed and not given proper resources to work on.
10 – Barristan Selmy Dies In A Pretty Bland Way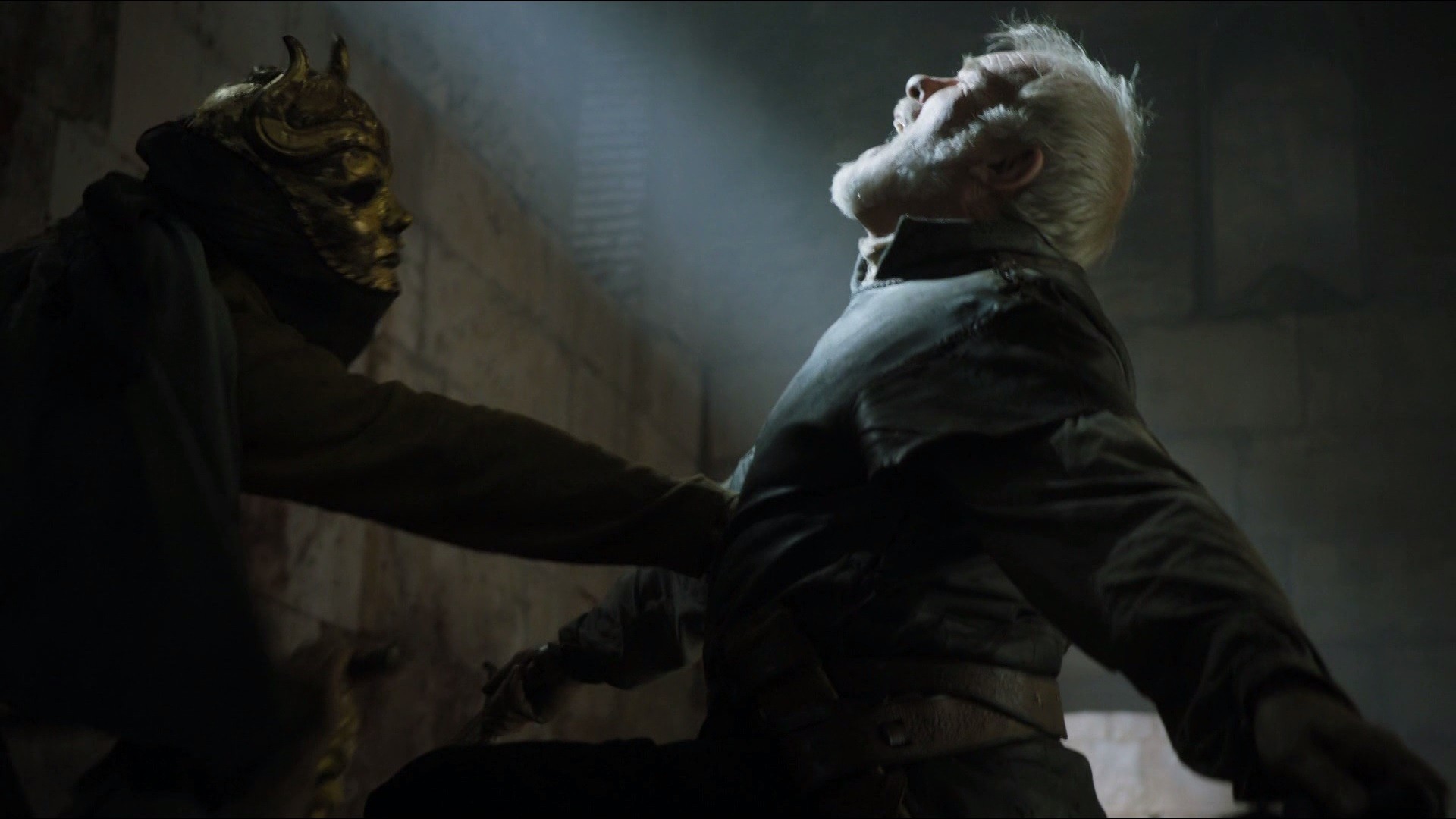 Barristan "The Bold" is one of the fiercest warriors in the Seven Kingdoms who always lived up to his reputation. In the books, he watches over Mereen after Daenerys flies off with Drogon. Since the show decided to give this task to Tyrion, who has yet to meet Daenerys in the books, it was decided he was to die as he lived, by the sword.
Nothing wrong with that, except for the actual way in which he died: in a tight alleyway, outnumbered by unarmored civilians with knifes, against him, the best fighter in the realm, Grey Worm and 2 other Unsullied. Feels like a quick way to write off a character that should have shined more on the show.
9 – The Massive Chain Tyrion Uses During the Battle Of The Blackwater Is Omitted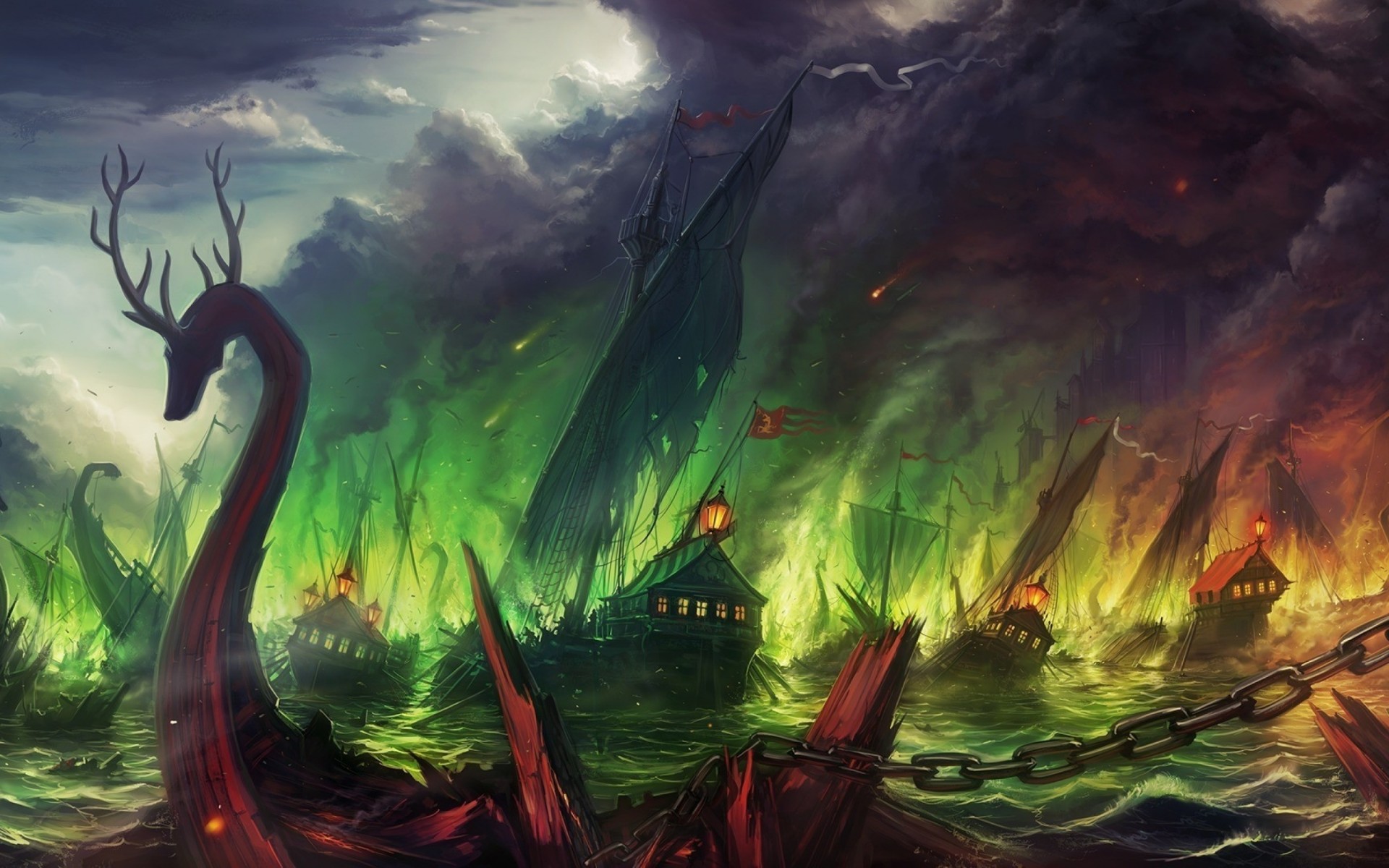 In the book version of Battle of Blackwater, Tyrion has Bronn lift a Chain that traps Stannis' ships along the Muddy Gate, making them tighter together for when the Wildfire attack comes after. The show had the bay too large for such a chain to be realistically there, yet its presence would have been another element of surprise to precede the Wildfire attack.
8 – Daario Naharis' Look Is Toned Down… WAY DOWN!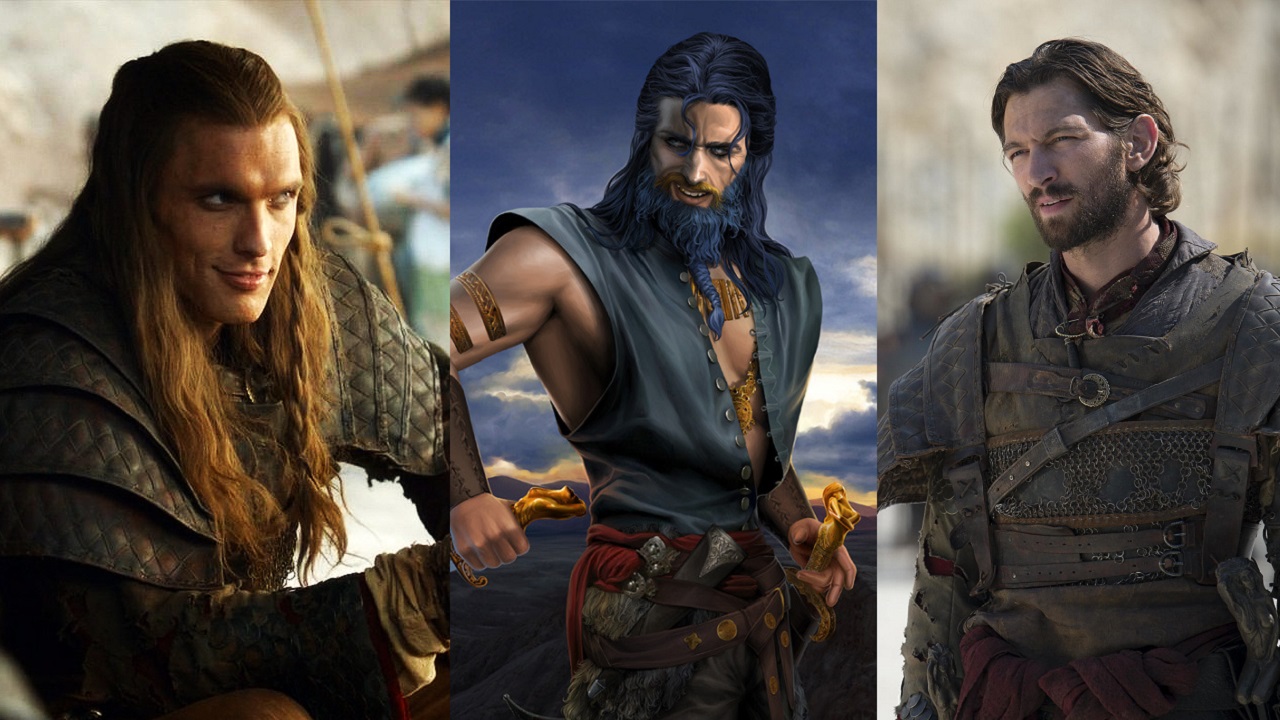 This one is debatable, the look of Daario Naharis as described in the books would make for a ridiculous looking character: Blue Hair, Blue Beard and Golden Mustachios. But not only his look, it's also his cocky swagger that's been completely toned down on the show in order to not have him steal scenes from the other main characters, something Ed Skrein's depiction of the Sellsword almost did for the short run he had in Season 3. Michiel Huisman's portrayal, while good, is a completely toned and watered down version of what this character could be.
7 – Jojen Reed Dies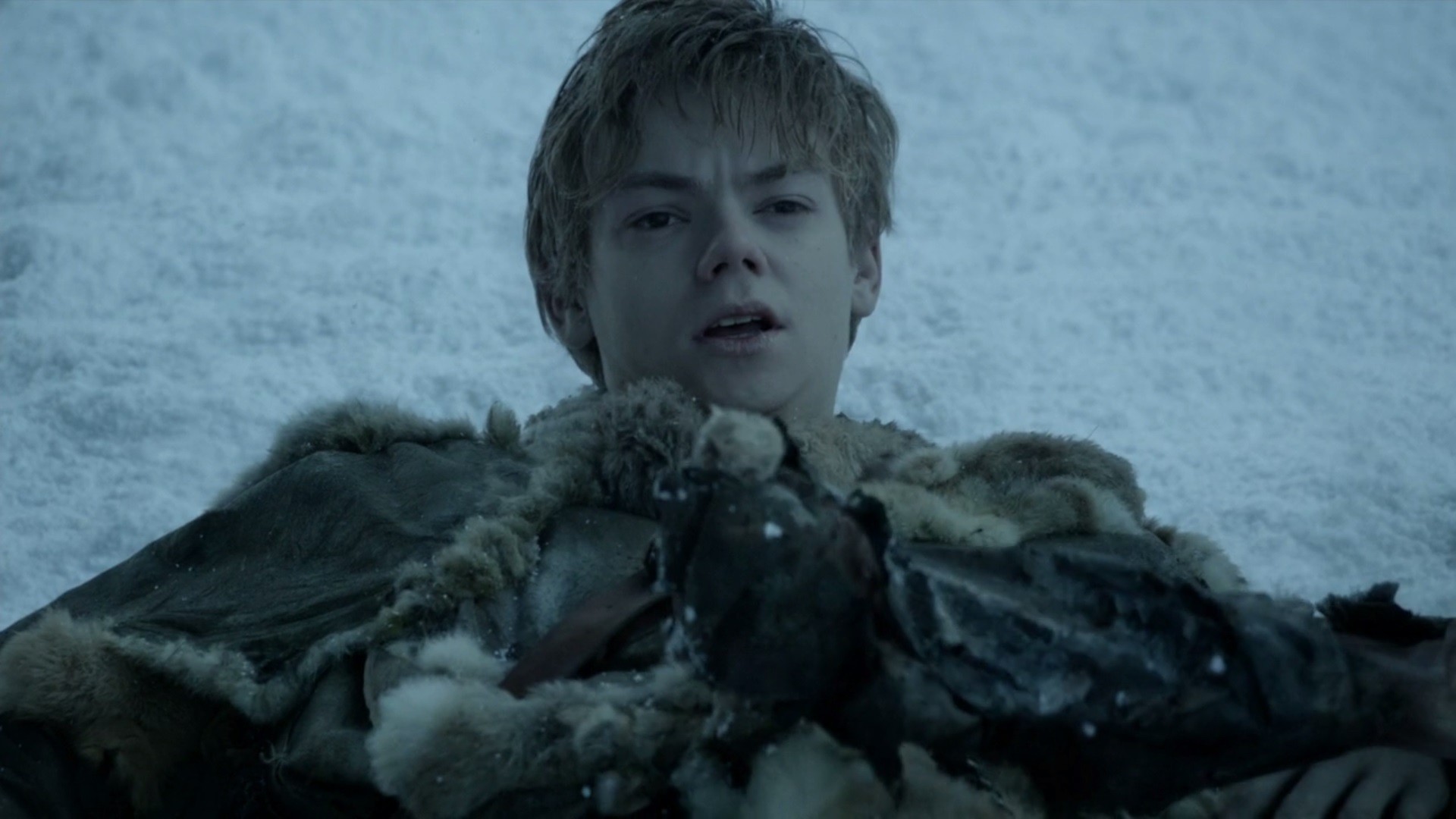 Jojen meets his (predicted) fate at the hands of resurrected wights in front of the Cave of the Three Eyed Raven. In the books, he had more visions to share with Bran, but it looks like the show decided to have Bran have all these visions himself, now that he's training with the Three Eyed Raven.
6 – Mance Rayder Dies (For Real)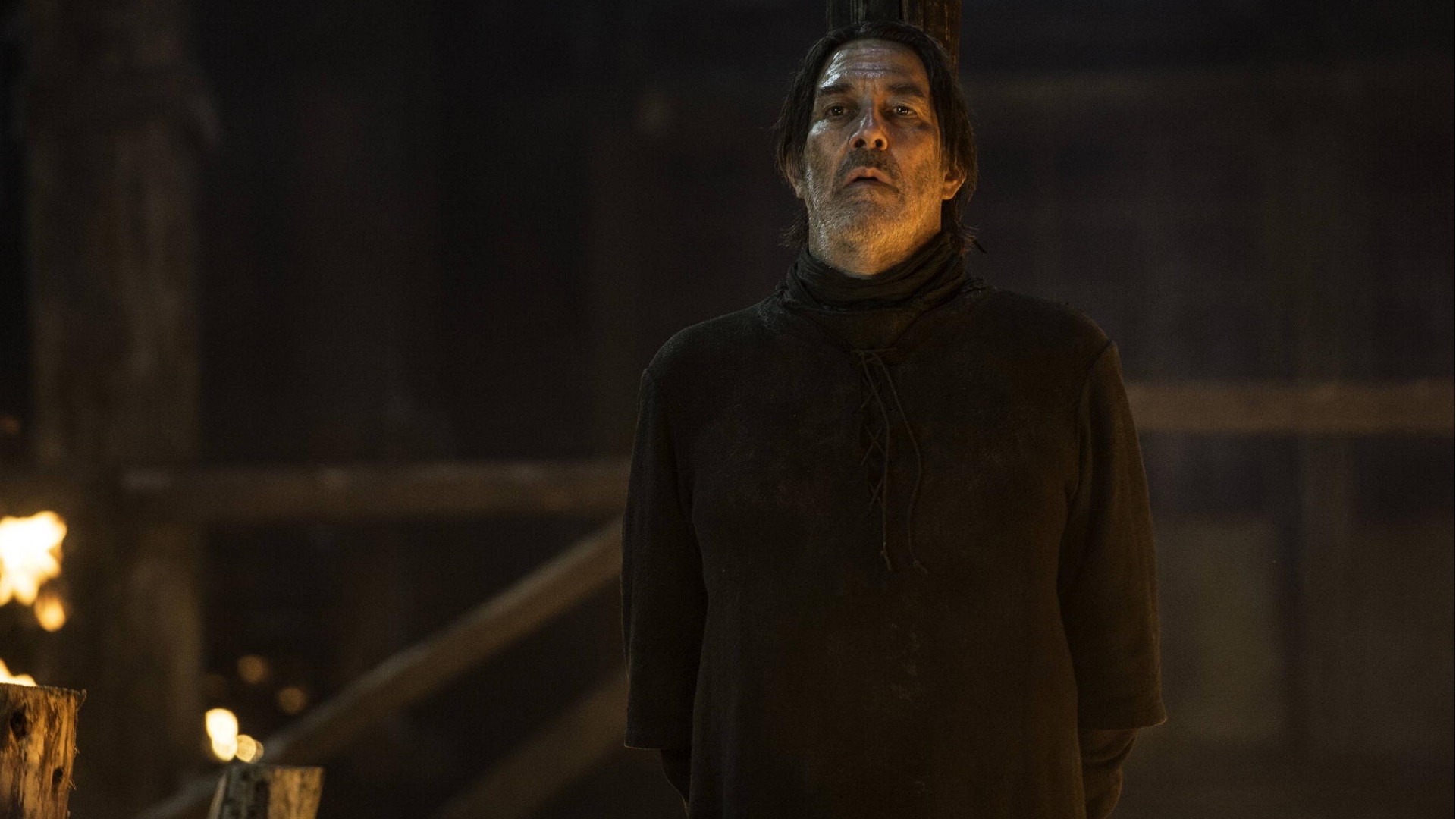 As confusing as this storyline can be, it would have been a great addition: Mance Rayder is seen burning at the stake, but Melisandre cast a spell that makes another Wildling look like Mance, and Mance look like that Wildling. Jon Snow eventually learns of the trick, and keeps it to himself, sending Mance on missions to Winterfell to attack the Boltons and rescue "Arya Stark" (Jeyne Pool pretending to be the youngest Stark sister).
5 – Shae Honestly Falls In Love With Tyrion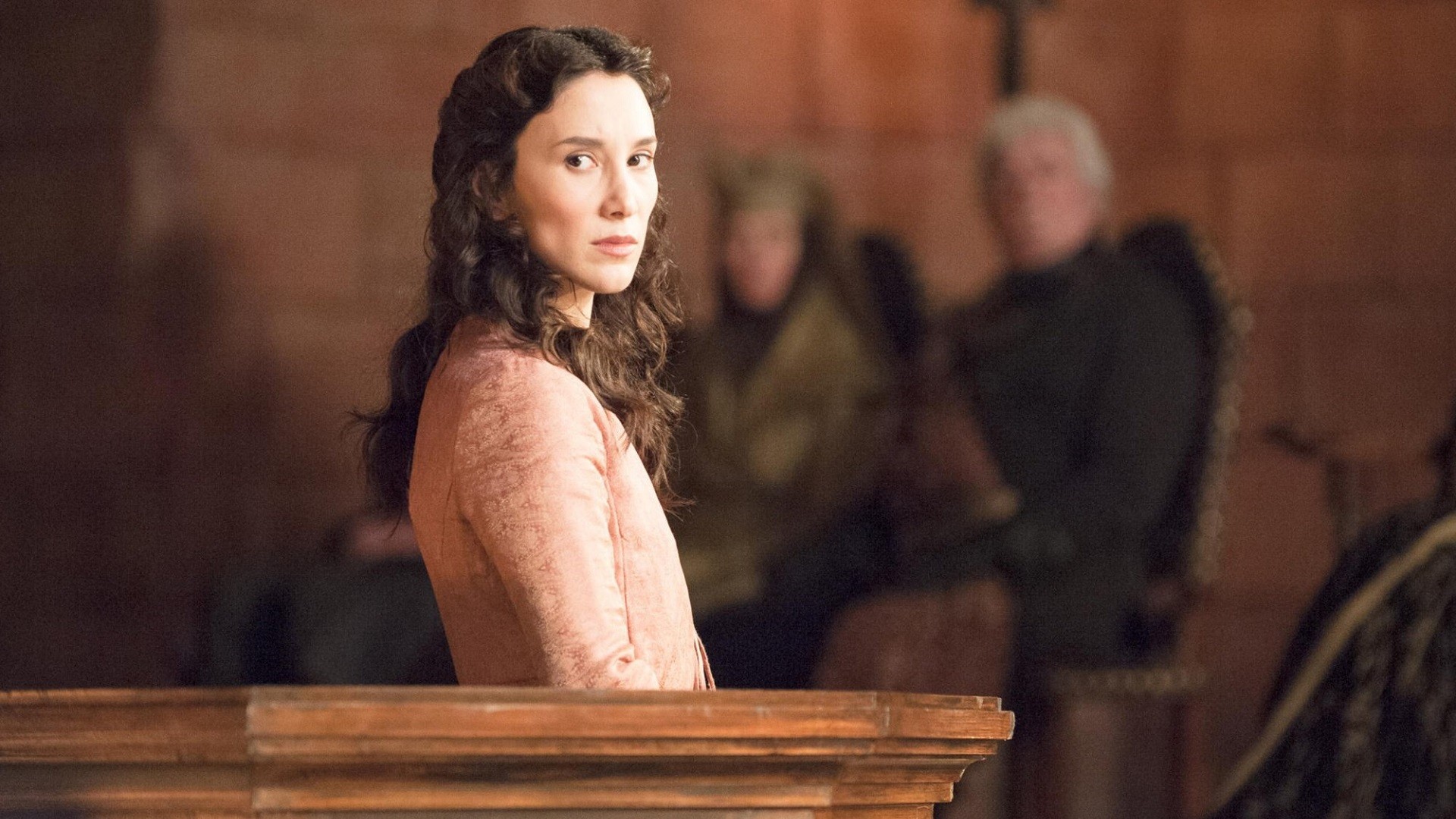 In order to make her betrayal at his trial even more vicious, the show decided to have Shae legitimately fall in love with Tyrion after he brings her to Kings Landing. Which makes little sense, considering all the instances where Tyrion explained to her why he couldn't be with her, not to mention all the times he protected her from danger.
4 – No Mention Of Tysha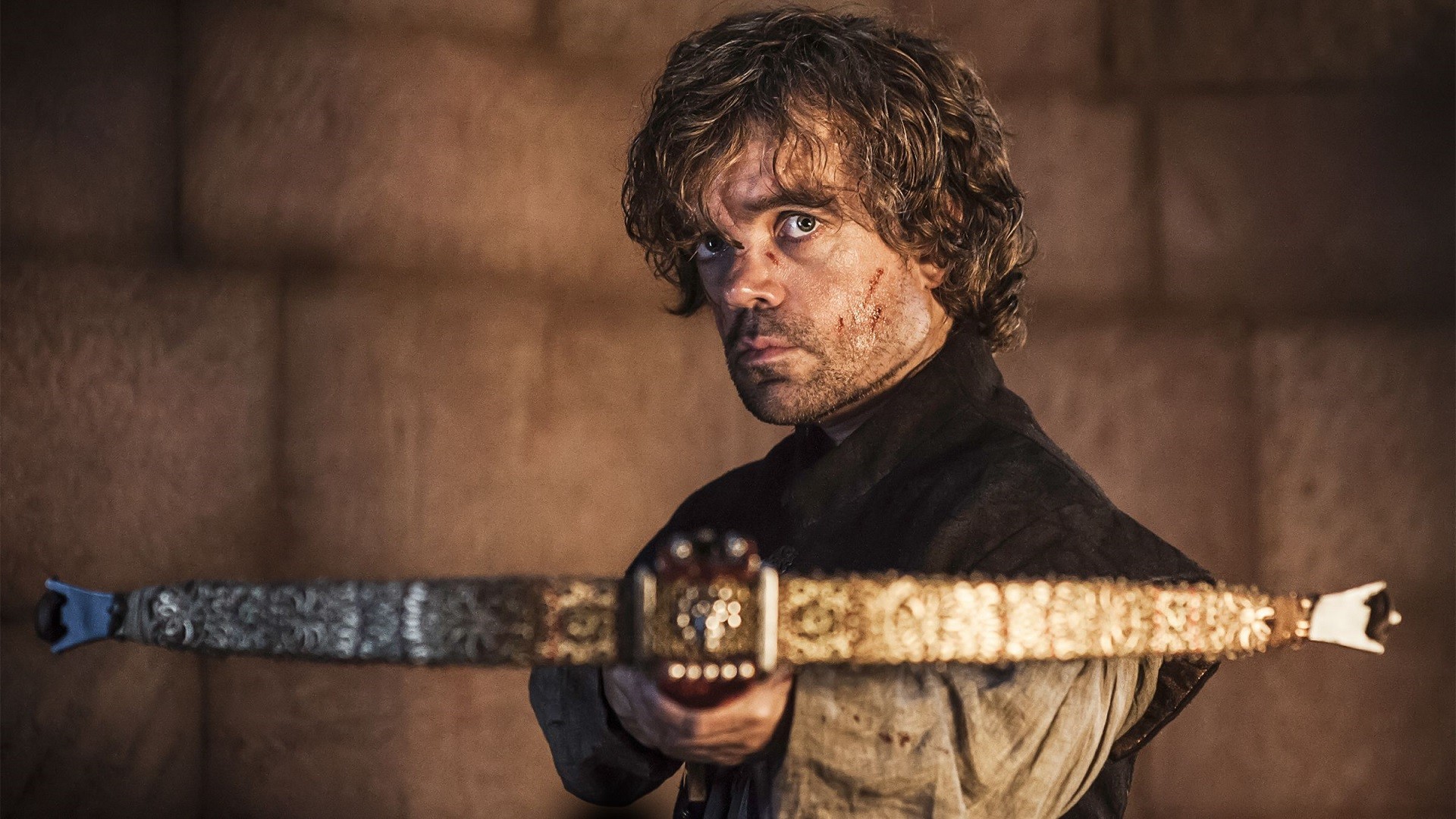 Tysha, Tyrion's first wife, was briefly mentioned in Season 1. When Tyrion is saved by his brother, and before he kills his father in the privy, Jaime confesses to him, knowing it may be the last time he sees his little brother, that Tysha wasn't actually a paid prostitute hired to marry Tyrion. Her love was real and Tywin had him humiliated to teach him a lesson, which is what drives Tyrion to go visit his father.
The confession makes Tyrion resent his brother, and he flees to Essos with harsh feelings towards him; something the show decided to remove entirely, and have Tyrion focus on his love for Shae instead, when it came to killing Tywin.
3 – The Entire Young Griff, Old Griff Storyline Is Cut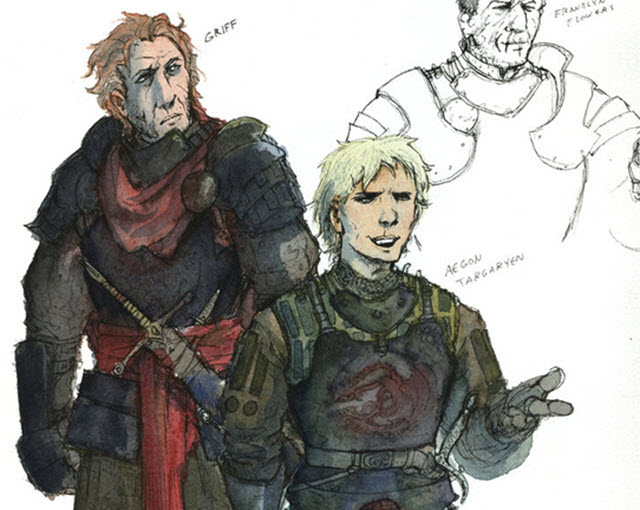 Not wanting to spoil this storyline (An entire article can be dedicated to it), the addition of yet another potential Targaryen going for the Iron Throne in the mix just might confuse fans even more, and hence it was most likely cut for these reasons. Now with this storyline gone, we really have no idea what Varys is really up to….
2 – Lady Stoneheart Is Cut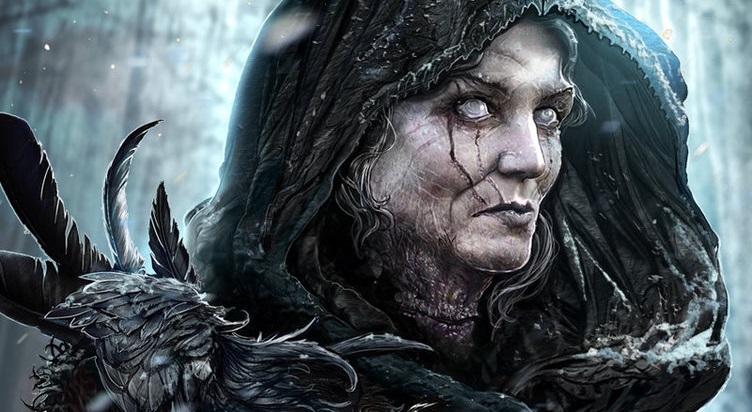 Three days after the Red Wedding, the body of Catelyn Stark is found in a river by the Brotherhood without Banners. Beric Danderrion gives her the kiss of life and she is reborn as Lady Stoneheart, bent on avenging all those that wronged her and her family.
While it's understandable that in the grand scheme of things, she is as minor as it gets in terms of how often she appears after her resurrection, it's the sense of Justice for the Stark that would have rejoiced fans the most.
1 – Grey Worm & Missandei Become Romantically Involved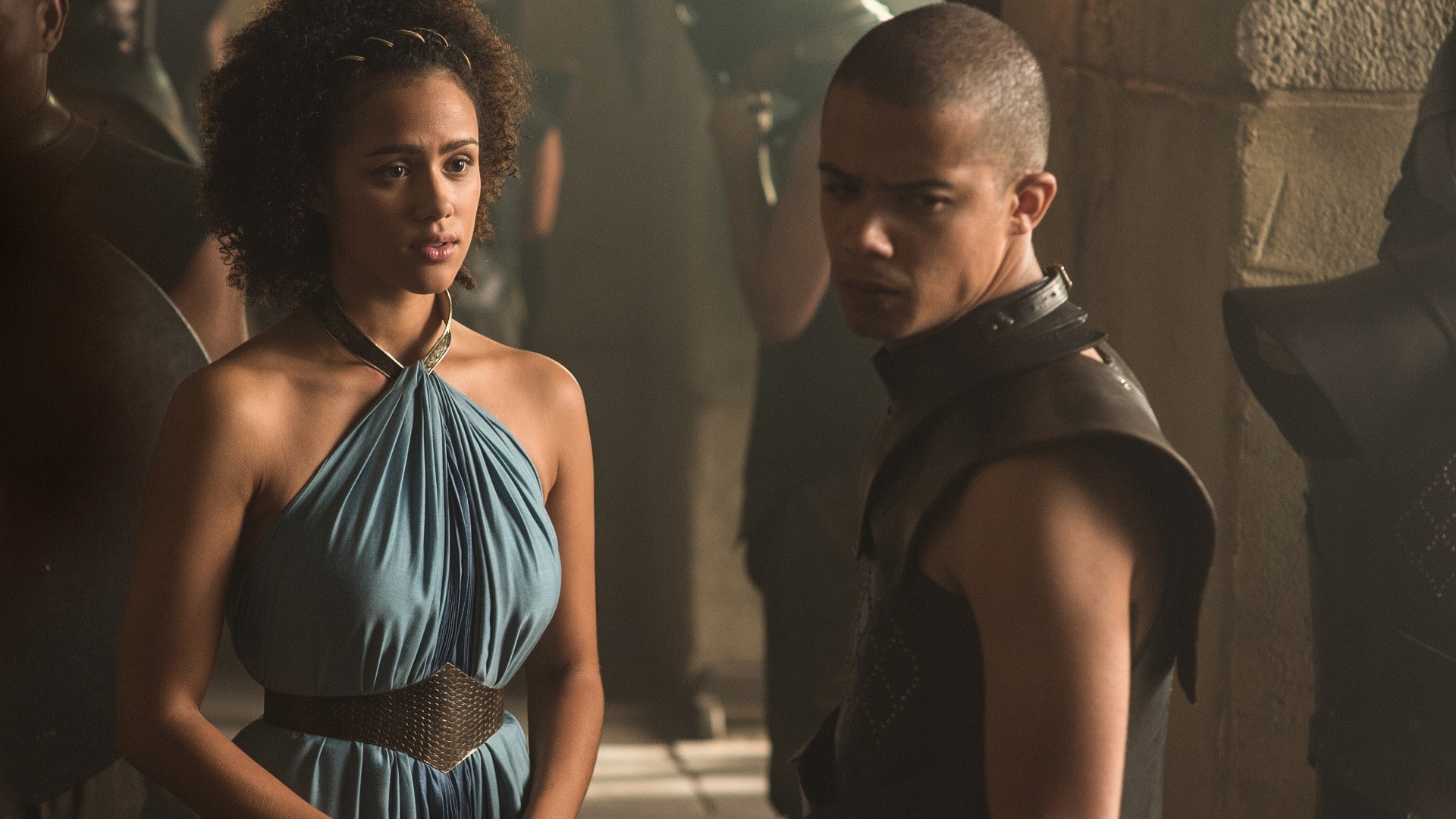 A former slave now aid to the Mother of Dragons, and a former slave soldier, now the commander of the Unsullied for the same ruler. Given that the books have enough material to try and fit in 10 one hour episodes, a lot of good characters and storylines end up getting cut to make room for more important ones. So why even bother with a love story between these two, that literally adds zero value whatsoever to the entire storyline?