Arya Continues Her Training, Gets A Second Assignment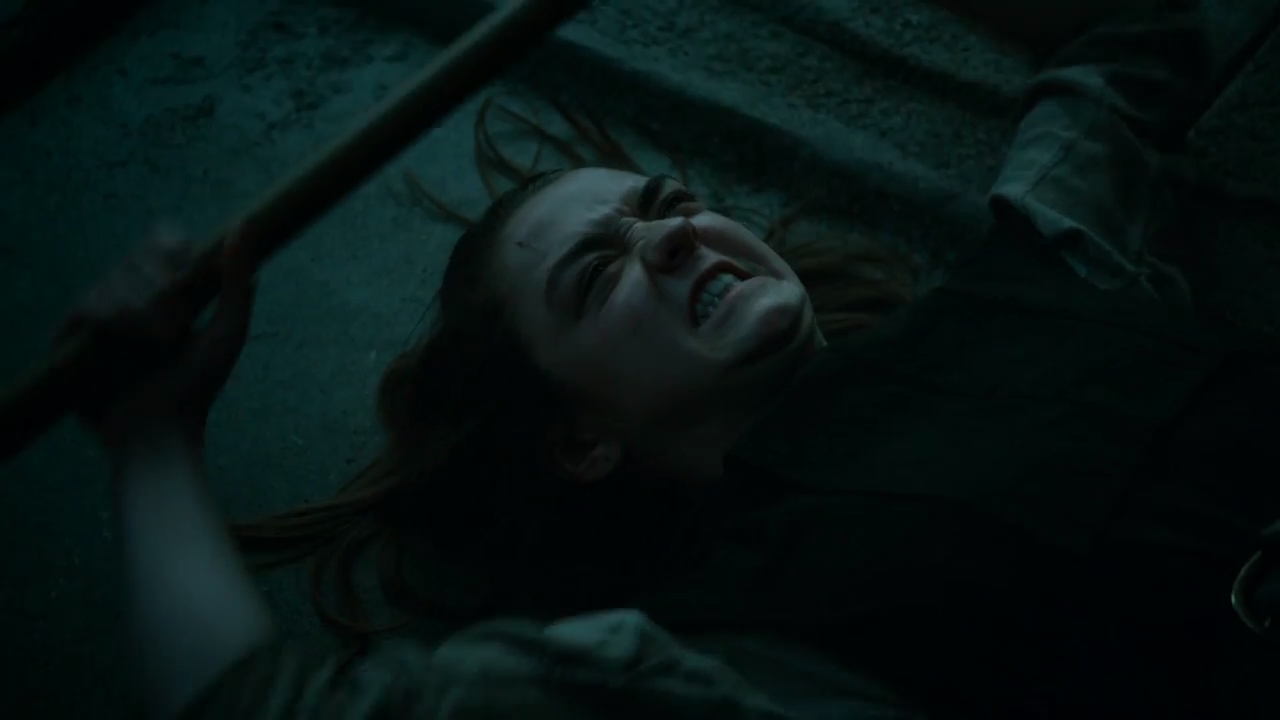 Arya continues her training with the Faceless Men, still getting beat by the Waif, despite having regained her sight. The kindly man gives her a mission to eliminate an actress from a mummer's troop. This is her second chance to prove she has become "no one", and there will not be a third.
The Mummer's Troop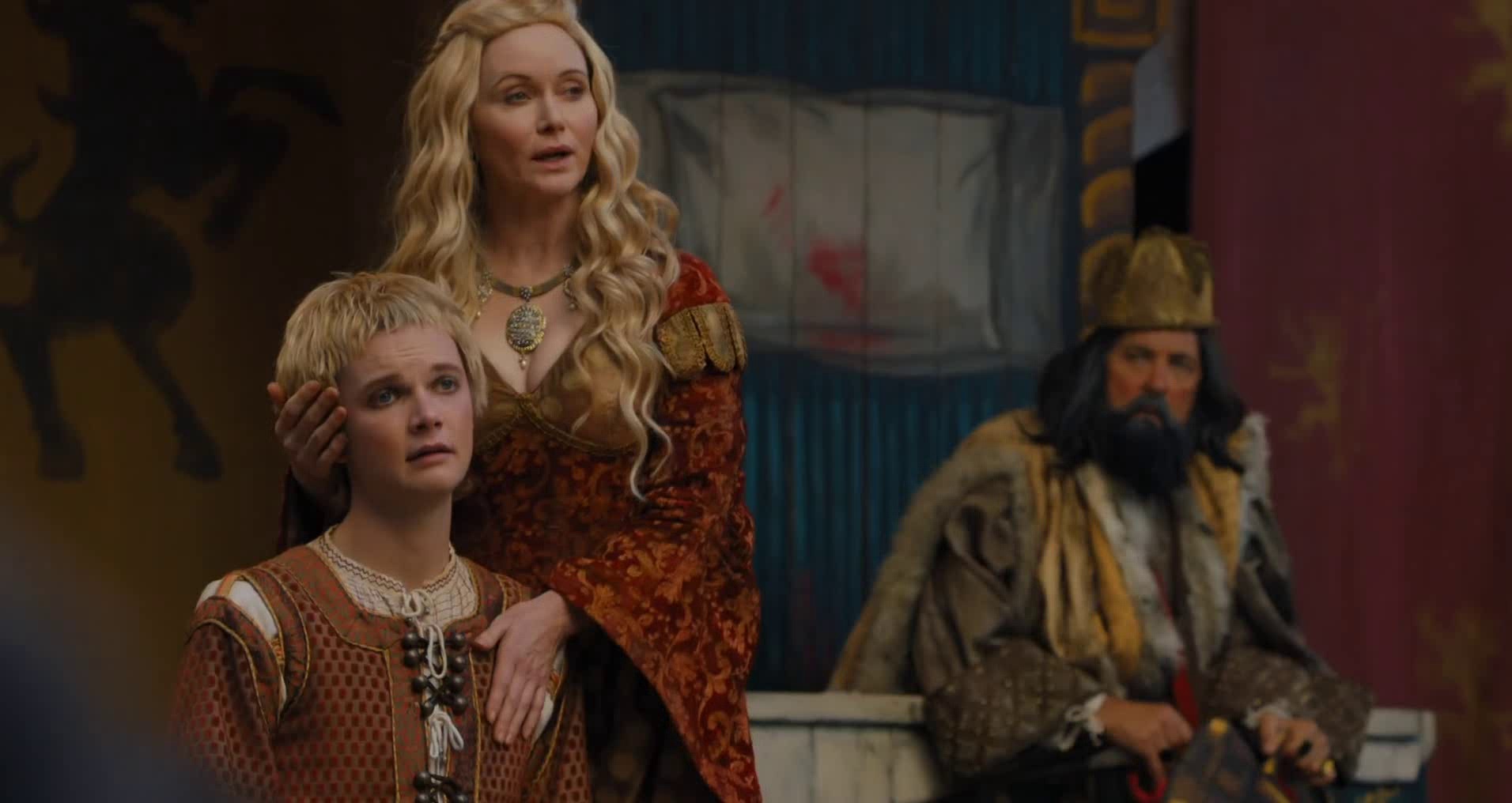 While researching her target, Arya attends to their play: a grotesque version on how the War of Five Kings began. As they portray King Robert Baratheon, killed by a pig, Queen Cersei without anyone to raise her son Joffrey, and a buffoonesque Ned Stark wanting the throne for himself, Arya seems to enjoy the first bout of the play. It is when her father's portrayal and execution are being portrayed that the smiles disappear. A hint and reminder that she is still Arya, having witnessed the execution and Joffrey's betrayal with her own eyes in Season 1. Nevertheless, she carries on her mission, and deducts that her target, the actress portraying Cersei, is on the way of the younger actress portraying her sister Sansa in the play. Will "No One" be able to fulfill this task? Or will Whatever's left of Arya's conscience step in and interfere with the objective later on?